Global news round-up from the world of artificial intelligence in medicine
Open access could herald a new era for AI-enabled biology
2

minute

read
Scottish consortium set to use augmented reality software to help train surgeons on hyper-real 3D-printed models of human organs
2

minute

read
New study claims one million Black adults in the US could be treated earlier for kidney disease
2

minute

read
Peer-reviewed study compares world's most popular symptom assessment apps and finds only a few perform close to the levels of human GPs
3

minute

read
In a close clinician-data scientist collaboration, the long awaited inaugural issue of new journal, Intelligence-Based Medicine is now available
2

minute

read
Google's deep-learning program solves 50 year problem in 'stunning advance' for understanding machinery of life
2

minute

read
A key member of the team behind the Medical Information Mart for Intensive Care (MIMIC) database has called for data on health and disease to be shared universally in the wake of the coronavirus pandemic
< 1

minute

read
Exclusive interviews with the key movers, shakers and thought leaders
Microsoft Research's Principal Research Manager, Danielle Belgrave, believes understanding heterogeneity is the key to unlocking personalized medicine
Farah Shamout, Assistant Professor Emerging Scholar in Computer Engineering at NYU Abu Dhabi, on her meteoric rise, and how the death of three family members inspired her to use technology to improve healthcare
Consultant Dermatologist and Dermatological Surgeon, Dr. Magnus Lynch, on the application of artificial intelligence methods within dermatology and how it can empower patients
Mike Dobbles, Chief Technology Officer of egnite, Inc, shares his unique journey from a satellite system expert to a MedTech guru
Evelio Rodriguez MD, an experienced cardiothoracic surgeon, discusses the use of the CardioCare platform, an AI-driven platform designed by egnite, Inc. to reduce variability and improve patient outcomes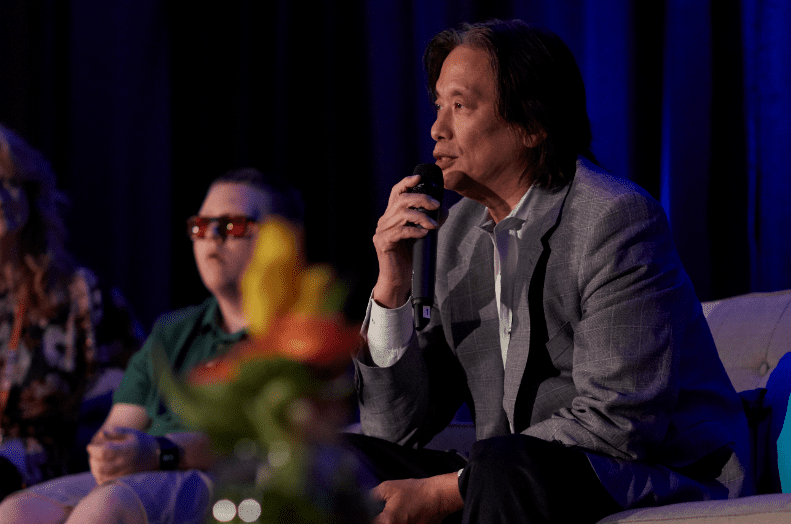 GLOBAL SUMMIT
January 2022
Our flagship meeting returns, live and in-person, in 2022. Featuring high-level thought leadership, exceptional networking opportunities and curated content focused on the business of AI. A global gathering of over 600 healthcare leaders and senior executives, this is an unrivalled event affording you the chance to align with key stakeholders and shape the global AI healthcare agenda.
PRIMARY CARE AND POPULATION HEALTH
September 2021
Rounding out 2021, our CME-accredited clinician series will focus on primary care and population health.
This multi-track meeting will see healthcare executives and clinicians specializing in primary care, population health, endocrinology, global health, infectious diseases, pediatrics, oncology and precision medicine for more keynotes, panels, roundtables, and use cases.
AI Champions Connect
May 2021
Primary Care and Population Health
September 2021
Surgery and Procedural
June 2021
Indepth focus on the big issues
How a Canadian research team are using machine learning and EEG to study the neuro-invasive nature of COVID-19
Anthony Chang looks forward to the next paradigm in AI in medicine: Neuroscience-inspired integrated cognitive architecture
Dr. John Frownfelter, MD, Chief Medical Information Officer at Jvion reveals how AI is set to play a crucial role in America's impending mental health crisis
How an augmented intelligence mental telehealth app enables clinicians to interpret unconscious tacit behavioral and emotional intelligence
Khai Pham, CEO of ThinkingNode Life Science believes the next wave of AI will leverage both data and knowledge, providing human-like reasoning and personalized medicine
Frank and fearless, AIMed's columnists get to the heart of the matter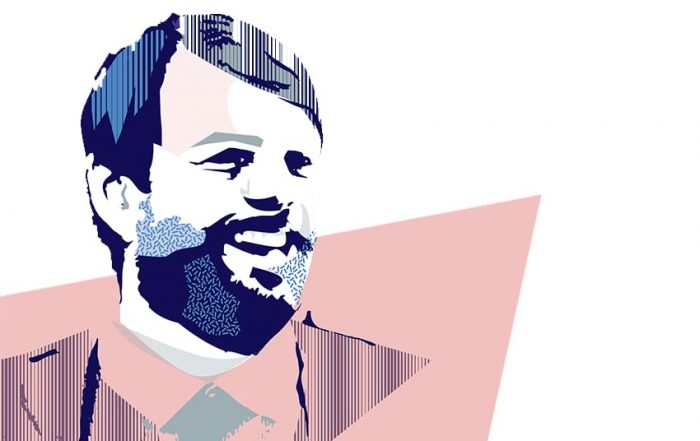 Why Dr. Rob Brisk believes the time to start thinking seriously about AI is right here, right now
3

minute

read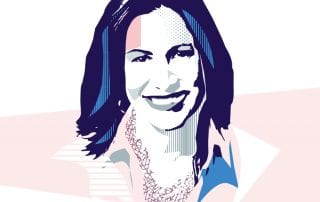 Patricia N. Mechael, co-founder and Policy Lead at HealthEnabled, charts mHealth's 20 year evolution
3

minute

read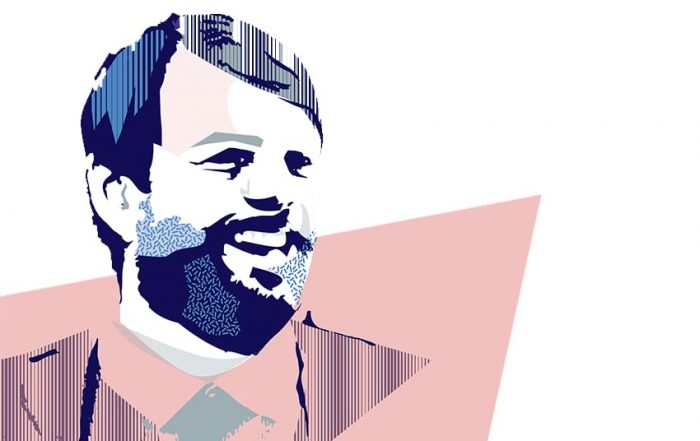 Why Dr. Rob Brisk sees artificial intelligence as the ultimate medical recruitment tool
4

minute

read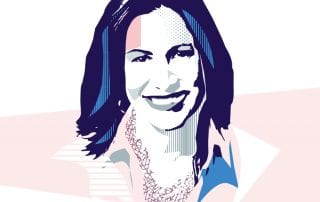 Patricia N. Mechael, co-founder and Policy Lead at HealthEnabled on the harmful biases being built into AI algorithms in mental health applications and services
3

minute

read
Everything you need to be at the forefront of innovative technology
Dr. Daphne Koller discusses how her company, insitro, uses AI to make drug discovery more efficient and successful
Dr Robert Pearl, clinical professor of plastic surgery at Stanford University talks about his new book, Uncaring - How the Culture of Medicine Kills Doctors and Patients
Serial software entrepreneur and investor, Steve Shwartz talks bias, explainability, machine learning, and...horse racing
Jabran Zahid, a Senior Researcher at Microsoft Research discusses how his background in astrophysics and cosmology translates to his current work in immunology and biology
Submit papers here for a special issue of Intelligence-Based Medicine
Submit papers here for a special issue on Intelligence-Based Cardiology
"Almost every mathematical concept he presents is explained as an enthralling story. The perfect summer read"
2

minute

read
"Hawkins has truly established himself as both a formidable teacher and an ardent student of intelligence"
2

minute

read
AIMed are proud to be supported and working with the following organisations
AIMed worked closely with iSPI to deliver a variety of virtual conferences discussing a variety of topics relating to AI and how it relates to pediatrics.
< 1

minute

read
MI3 is a first-of-its-kind institute that creates and executes projects in the domains of artificial intelligence as well as medical and surgical innovation in medicine and healthcare.
< 1

minute

read
MI10 is an education, advisory and consultation firm that helps healthcare systems, professional schools as well as AI in healthcare companies and venture capital firms.
< 1

minute

read
The American College of Healthcare Trustees has become a key supporter of AIMed, with involvement in our virtual conferences for surgeons and healthcare executives.
< 1

minute

read
AIMed worked closely with the Healthcare Executives of Southern California to deliver our first virtual conference for healthcare executives in September 2020.
< 1

minute

read
The Society of Physician Entrepreneurs has been a long time supporter of AIMed, with collaboration on webinars and our Healthcare Executives virtual conference in 2020.
< 1

minute

read
AIMed worked with the International Pediatric Endosurgery Group to deliver our joint virtual conference on AI in surgery in 2020.
< 1

minute

read
We have been working closely with the American College of Radiology for some time now, gaining their support for our Radiology virtual conferences.
< 1

minute

read
We've collaborated with the American College of Cardiology on our virtual conferences and their Applied Health Innovation Consortium.
< 1

minute

read
AIMed co-delivered the NHS AI Lab 2020 virtual conference, welcoming over 500 delegates, UK Health Secretary Matthew Hancock and NHSX CEO Matthew Gould.
< 1

minute

read
Edwards chose AIMed to support them in showcasing new offerings and to the clinical community and showcase their capabilities and work in AI and to build awareness.
< 1

minute

read
Datarobot and AIMed collaborated across a number of events to deliver workshops, presentation of case studies helping to position DataRobot as an industry thought leader.
< 1

minute

read
Guerbert used AIMed's knowledge and portfolio launched their Patient Synopsis tools with the support of AIMed.
< 1

minute

read
GE Healthcare utilised the AIMed partnership to position in front of the C-Suite from HCPs to understand and lead the discussion on AI within Cardiology.
< 1

minute

read
Intel worked in partnership AIMed on their 2020 project that saw full engagement from research and surveys on 'brief' through to 1-2-1 introductions via successful focus group execution
< 1

minute

read
IBM Watson Health supported the AIMed 2020 events as an educational partner focussing in particular on the Clinician Series sub-speciality on Imaging and specifically Radiology.
< 1

minute

read