Global news round-up from the world of artificial intelligence in medicine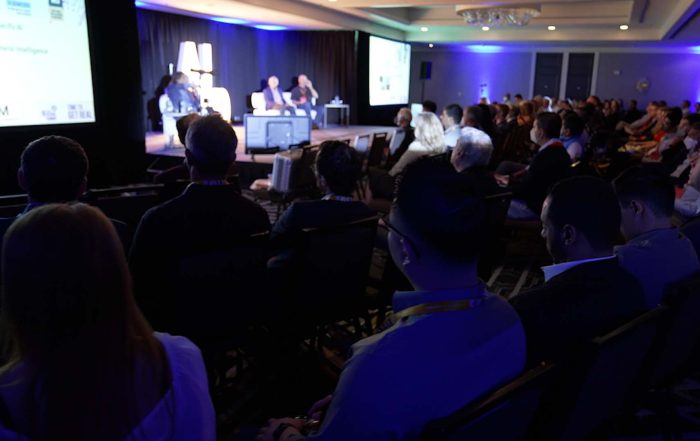 Following on from last week's piece, about possible strategies for education in AI, part two discusses further stages of healthcare education and training. 
2

minute

read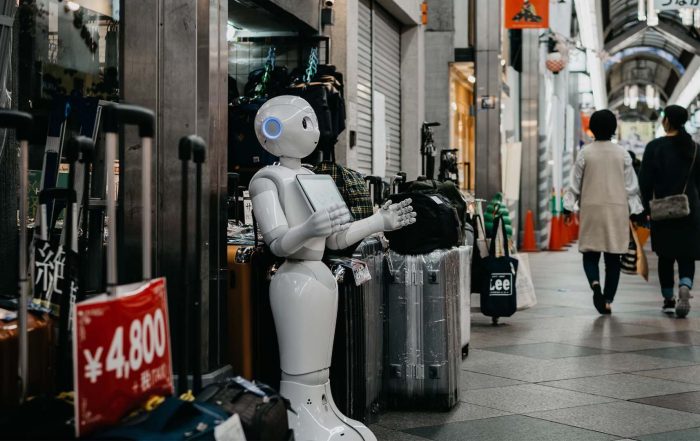 As machines continue to replace human workers in many areas, questions are being raised about the role of humans in the automated healthcare landscape
4

minute

read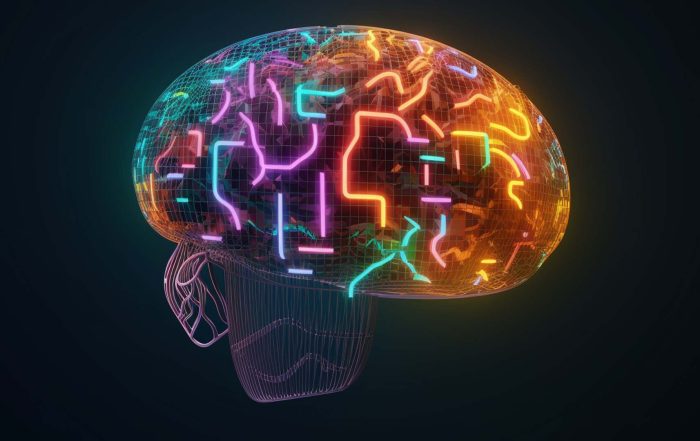 A recap of a webinar exploring the latest advancements in large language models and their impact on the healthcare industry
2

minute

read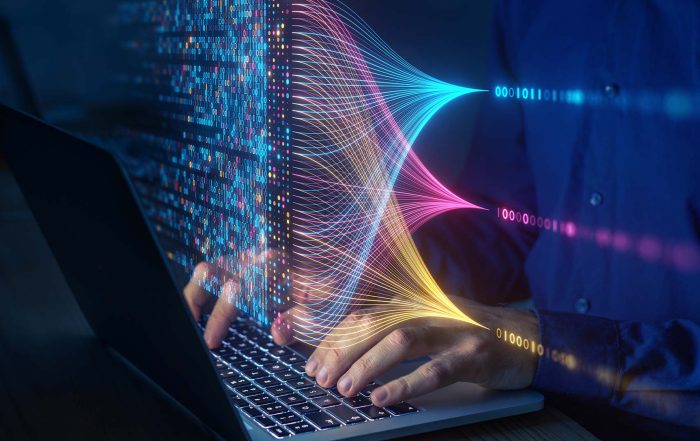 These technologies could obviate the necessity to share raw data for some multi-site clinical research projects
2

minute

read
Ahead of his "Leveraging natural language in healthcare" workshop at the AIMed Global Summit 2023, Leo Anthony Celi on putting data and learning at the front and center of healthcare
3

minute

read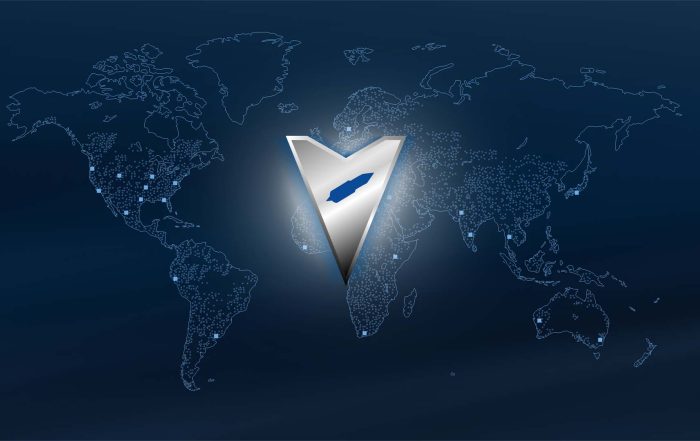 A mission to create privacy-preserving, real-time applications based on access to data generated in all 1,000,000 healthcare machines in all 500 children's hospitals
4

minute

read
The study is the first to quantify tele-hematology's impact on laboratory performance
2

minute

read
Exclusive interviews with the key movers, shakers and thought leaders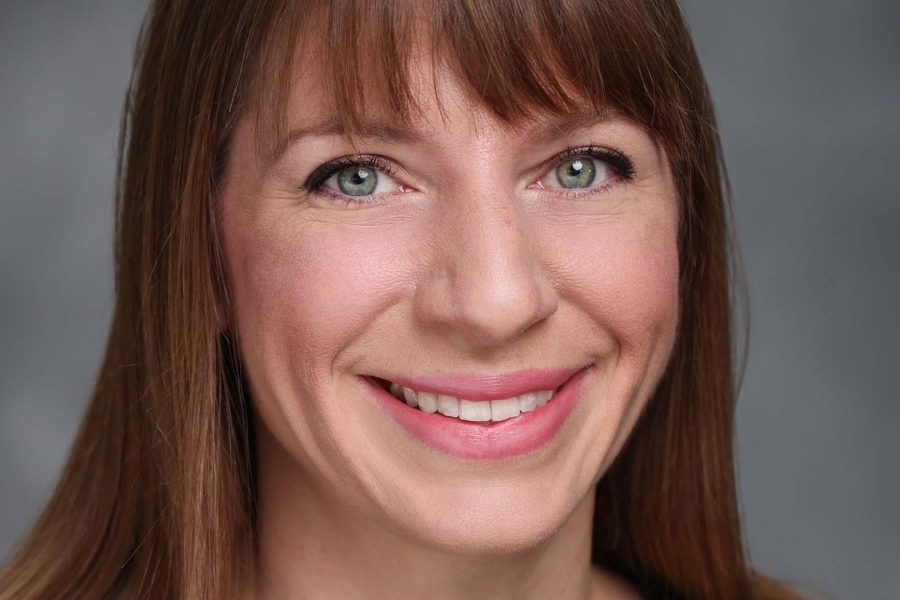 The benefits of an evaluation process for clinical algorithms resembling the regulatory approval process for medical devices
Genevieve LeMarchal, one of the shark tank judges at AIMed's Global Summit in San Diego on investing in AI that is enabling and empowering humans
Microsoft's Tom Lawry on changing outdated and inefficient work processes and delivering AI responsibly
Equideum's Heather Flannery on bringing global population health to a new level with better, more explainable AI
Ango AI co-founders the Urul brothers on their journey into medical AI
A collection of stories generated by our community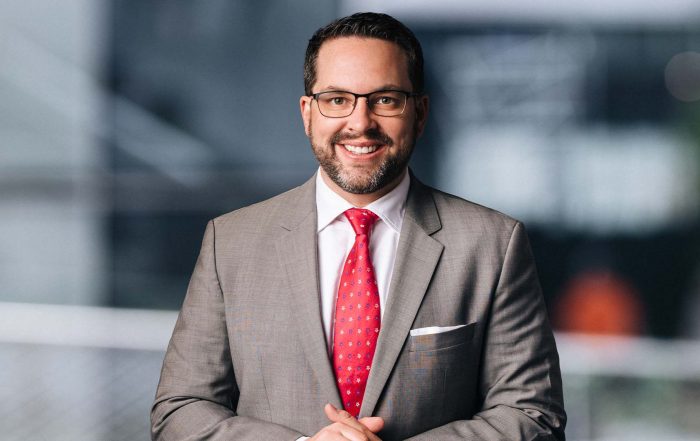 Guerbet's Jared Houk on the evolution of medical imaging, the impact of AI, and the importance of clinical engagement
3

minute

read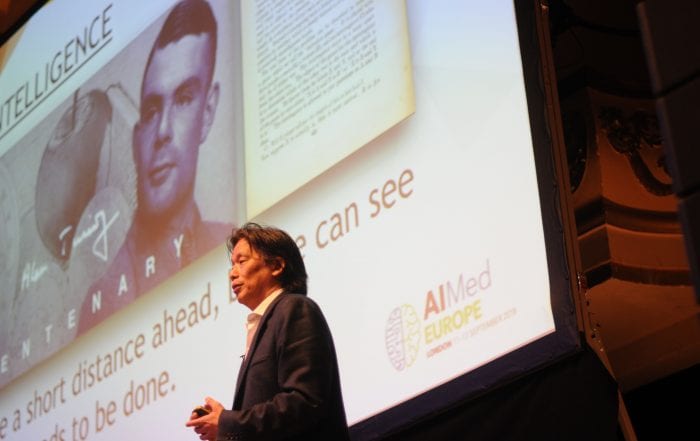 Courtesy of our partner Guerbet, we have two scholarship opportunities available for the ABAIM review course
< 1

minute

read
Somewhere in the world, a patient undergoes an imaging procedure with a Guerbet product every single second. Guerbet's North America VP Thomas McLaughlin takes time out to talk innovation
3

minute

read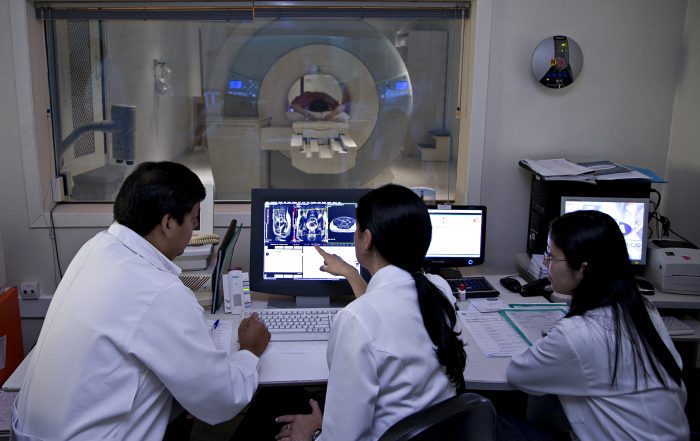 Guerbet's Chief Digital Officer, François Nicolas, on steering a 95 year old company from manufacturing radiology agents to developing AI solutions
3

minute

read
SIGN UP TO THE AIMED COMMUNITY
Make sure you stay informed and connected.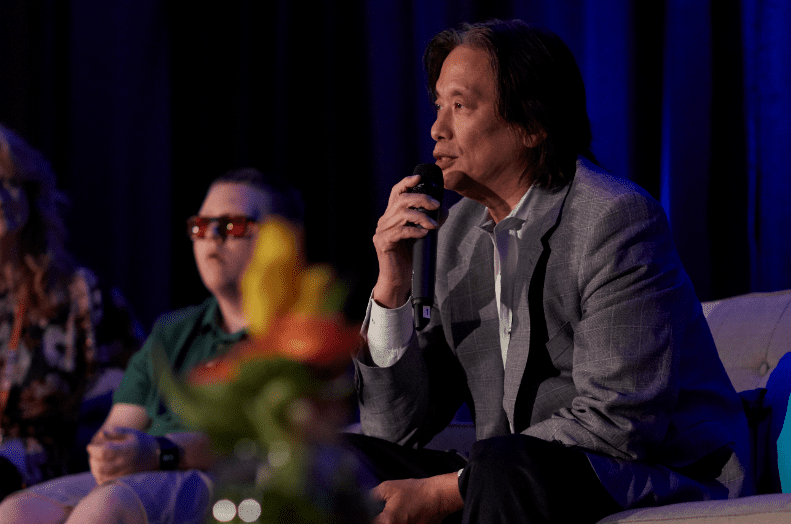 GLOBAL SUMMITJune 2023
The countdown has begun. Our flagship meeting is returning in 2023. Featuring prominent thought leadership, unique networking opportunities and curated content concentrated on the business of AI.
A global gathering of over 1,500 healthcare leaders and senior executives, this is an unrivalled event offering you the chance to align with key stakeholders and shape the global AI healthcare agenda.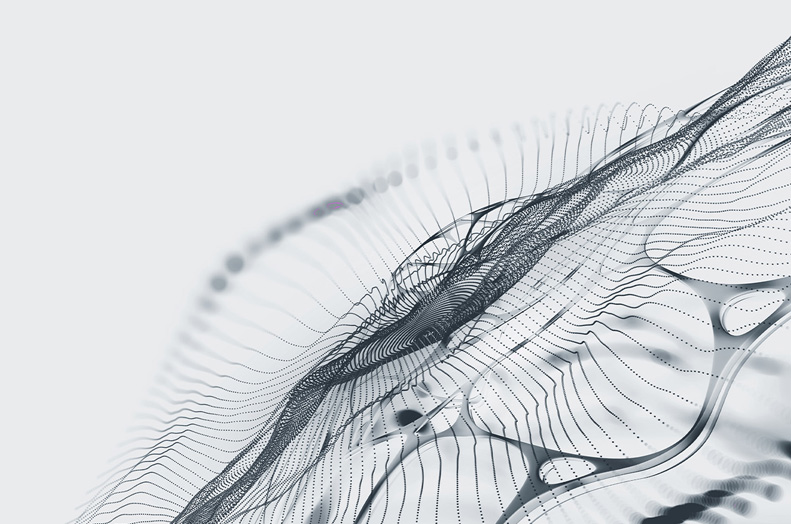 AI and Synthetic Data in HealthcareOn-Demand
Join this 1 hour webinar to consider and discuss the impact of training AI with synthetic data, including its drawbacks, and how it is being used in a radiology as a successful use case.
Exploring the use case journey and lessons learned from its real world application, and how this can be translated across the globe.
With conversations also going beyond to explore how we can as healthcare providers, researchers, and private companies collectively help facilitate data collaboration in healthcare.
Basics of successful AI adoption in Radiology workflows
Hear key insights from a panel of innovative healthcare leaders on how to successfully orchestrate AI into radiology workflows, create efficiencies across the workflow, and save radiologist's time.
AI Education: How can I learn about artificial intelligence?
Three academic experts discuss how they are learning about AI, how they are supporting medical students, and what academic institutions should be doing to teach radiology residents about AI.
Indepth focus on the big issues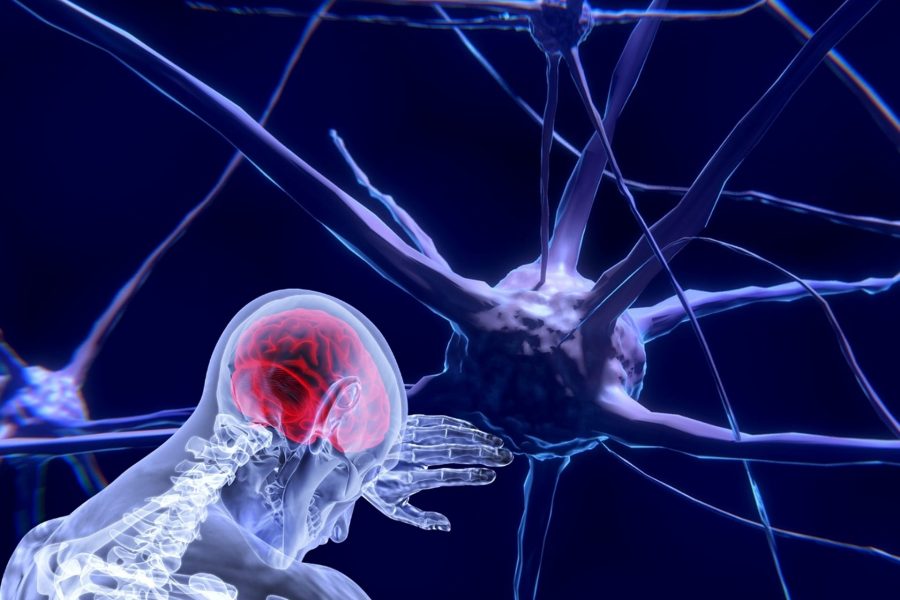 Dr. Sharief Taraman, Chief Medical Officer at Cognoa, looks to the future of AI-driven neurology
Anthony Chang looks forward to the next paradigm in AI in medicine: Neuroscience-inspired integrated cognitive architecture
Dr. John Frownfelter, MD, Chief Medical Information Officer at Jvion reveals how AI is set to play a crucial role in America's impending mental health crisis
How an augmented intelligence mental telehealth app enables clinicians to interpret unconscious tacit behavioral and emotional intelligence
Khai Pham, CEO of ThinkingNode Life Science believes the next wave of AI will leverage both data and knowledge, providing human-like reasoning and personalized medicine
Frank and fearless, AIMed's columnists get to the heart of the matter
Tom Murickan, AIMed's first ever Student Ambassador, reveals the challenges and surprising opportunities of virtual education
3

minute

read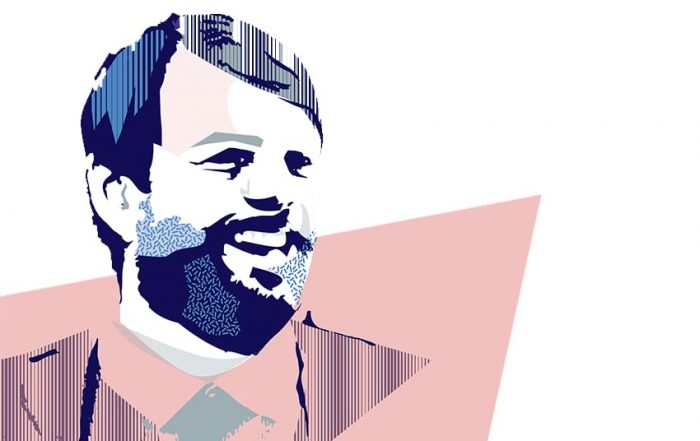 Why Dr. Rob Brisk believes the time to start thinking seriously about AI is right here, right now
3

minute

read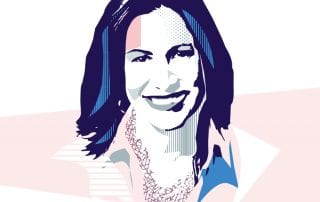 Patricia N. Mechael, co-founder and Policy Lead at HealthEnabled, charts mHealth's 20 year evolution
3

minute

read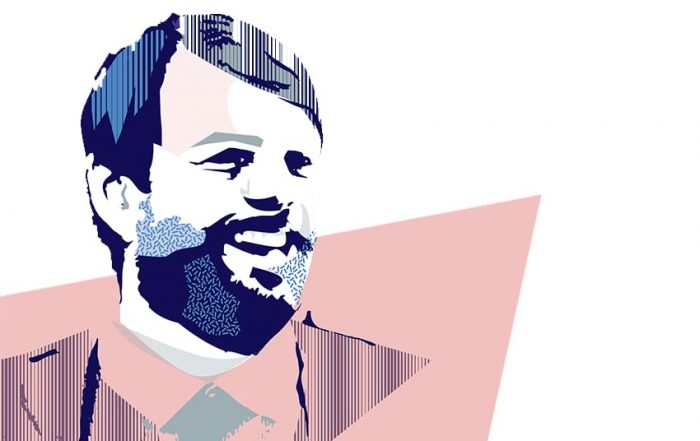 Why Dr. Rob Brisk sees artificial intelligence as the ultimate medical recruitment tool
4

minute

read
Everything you need to be at the forefront of innovative technology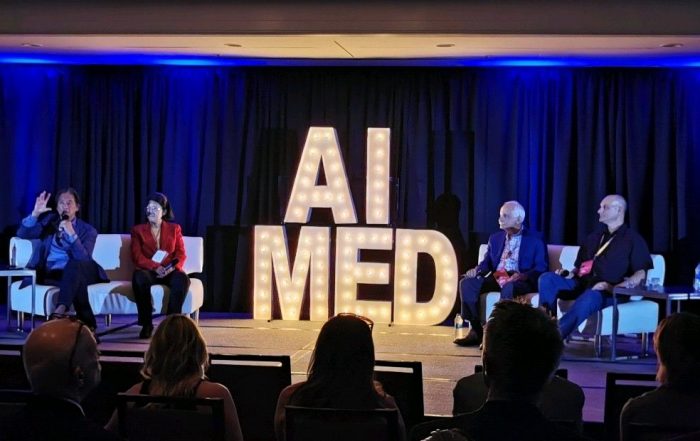 Collection of slides that are available to download from the AIMed Global Summit 2022
11

minute

read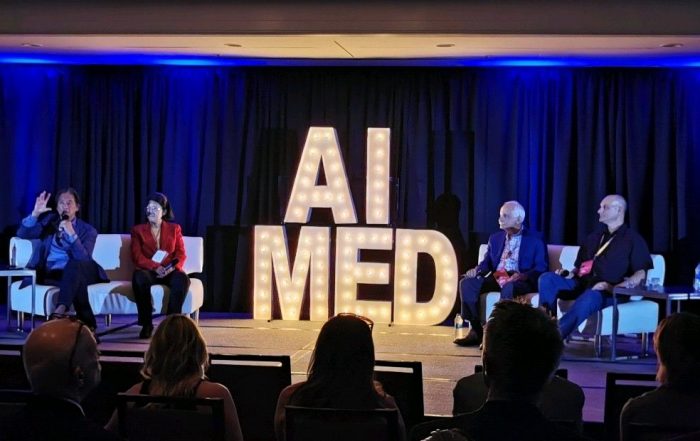 Collection of slides that are available to download from the AIMed Global Summit 2022
6

minute

read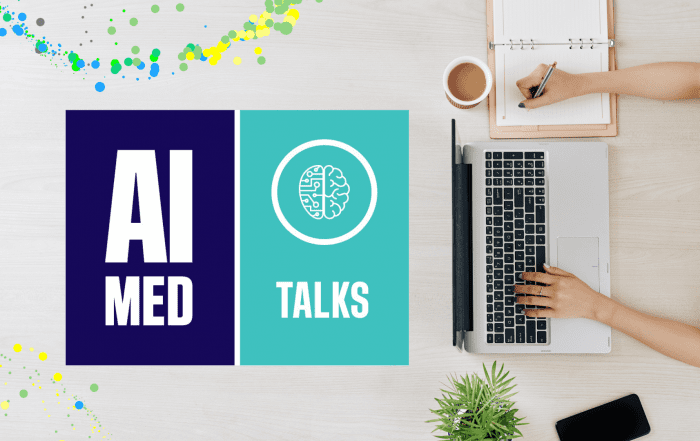 This exclusive webinar features three academic experts sharing their educational journeys in artificial intelligence. They will discuss how they are learning about AI, how they are supporting medical students, and what academic institutions should be doing to teach radiology residents about AI.
< 1

minute

read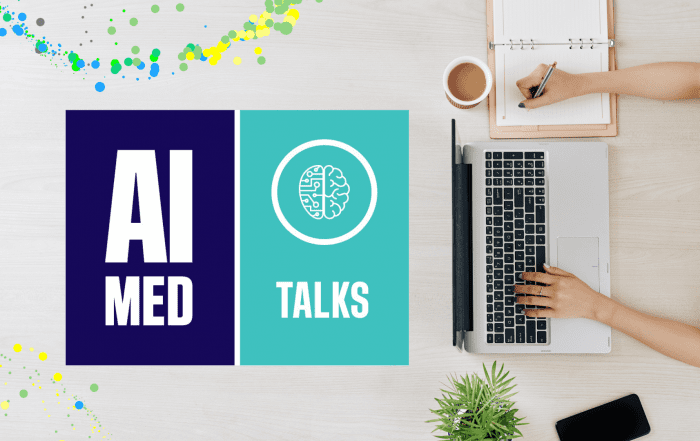 Join us to learn about the practical considerations of purchasing, using, and evaluating AI algorithms in clinical practice.
< 1

minute

read
Jeff Dean, head of AI at Google, discusses using technology to improve people's lives. And how it all started with cat videos!
With tales of Post-it Notes and fire trucks, Professor Shane Crotty explains COVID immunology and vaccine responses for scientists and nonscientists alike
Charles Radclyffe's company grades companies on their AI ethics and governance. In part 1 of this compelling discussion, he talks about the challenges of bias and privacy
Algorithms can cause unexpected harm on a massive scale. How do we make sure they don't?
Submit papers here for a special issue of Intelligence-Based Medicine
Submit papers here for a special issue on Intelligence-Based Cardiology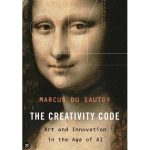 In a world increasingly shaped by artificial intelligence, renowned mathematician and author Marcus du Sautoy embarks on a groundbreaking exploration of the future of human creativity in his masterpiece, "The Creativity Code: Art and Innovation in the Age of AI."
2

minute

read
A short but impactful book on fundamental aspects of ChatGPT and its remarkable disruption
2

minute

read
AIMed are proud to be supported and working with the following organisations
AIMed worked closely with iSPI to deliver a variety of virtual conferences discussing a variety of topics relating to AI and how it relates to pediatrics.
< 1

minute

read
MI3 is a first-of-its-kind institute that creates and executes projects in the domains of artificial intelligence as well as medical and surgical innovation in medicine and healthcare.
< 1

minute

read
MI10 is an education, advisory and consultation firm that helps healthcare systems, professional schools as well as AI in healthcare companies and venture capital firms.
< 1

minute

read
The American College of Healthcare Trustees has become a key supporter of AIMed, with involvement in our virtual conferences for surgeons and healthcare executives.
< 1

minute

read
AIMed worked closely with the Healthcare Executives of Southern California to deliver our first virtual conference for healthcare executives in September 2020.
< 1

minute

read
The Society of Physician Entrepreneurs has been a long time supporter of AIMed, with collaboration on webinars and our Healthcare Executives virtual conference in 2020.
< 1

minute

read
AIMed worked with the International Pediatric Endosurgery Group to deliver our joint virtual conference on AI in surgery in 2020.
< 1

minute

read
We have been working closely with the American College of Radiology for some time now, gaining their support for our Radiology virtual conferences.
< 1

minute

read
We've collaborated with the American College of Cardiology on our virtual conferences and their Applied Health Innovation Consortium.
< 1

minute

read
AIMed co-delivered the NHS AI Lab 2020 virtual conference, welcoming over 500 delegates, UK Health Secretary Matthew Hancock and NHSX CEO Matthew Gould.
< 1

minute

read
Edwards chose AIMed to support them in showcasing new offerings and to the clinical community and showcase their capabilities and work in AI and to build awareness.
< 1

minute

read
Datarobot and AIMed collaborated across a number of events to deliver workshops, presentation of case studies helping to position DataRobot as an industry thought leader.
< 1

minute

read
Guerbert used AIMed's knowledge and portfolio launched their Patient Synopsis tools with the support of AIMed.
< 1

minute

read
GE Healthcare utilised the AIMed partnership to position in front of the C-Suite from HCPs to understand and lead the discussion on AI within Cardiology.
< 1

minute

read
Intel worked in partnership AIMed on their 2020 project that saw full engagement from research and surveys on 'brief' through to 1-2-1 introductions via successful focus group execution
< 1

minute

read
IBM Watson Health supported the AIMed 2020 events as an educational partner focussing in particular on the Clinician Series sub-speciality on Imaging and specifically Radiology.
< 1

minute

read