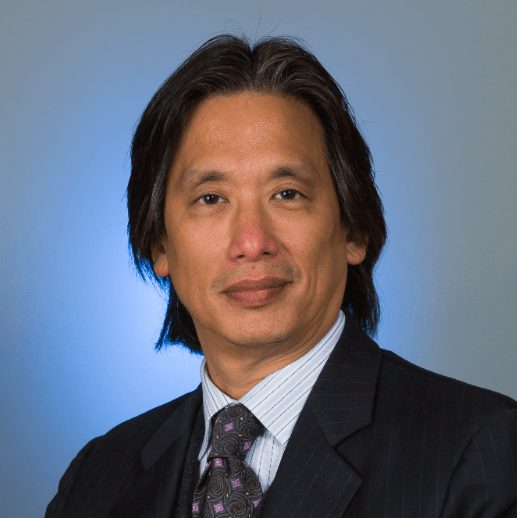 I am a pediatric cardiologist and have cared for children with heart disease for the past three decades. In addition, I have an educational background in business and finance as well as healthcare administration and global health – I gained a Masters Degree in Public Health from UCLA and taught Global Health there after I completed the program.
Don't miss these essential key-take outs from our highly acclaimed, first ever multi-track event – Surgery, ICU and Neurosciences…
"I have been impressed with the urgency of doing. Knowing is not enough; we must apply. Being willing is not enough; we must do." Leonardo da Vinci
The AIMed Clinician Series (Surgery, Critical Care and Anesthesiology, Emergency Medicine, Pulmonology, Gastroenterology, Obstetrics and Gynecology, and Neurosciences) just concluded this past week and superseded the lofty expectations we all had for this group of subspecialties and respective works in AI. An outstanding international faculty from the top AI in clinical medicine centers from all over the world enlightened the attendees from many centers.
The two-day program opened with a brief update on AI in medicine, followed by a very heartfelt session with a young patient with diabetes and her wishes to be helpful in the healthcare system. This interview anchors our sentiment that patients are the central reason for us to be pushing the artificial intelligence in medicine agenda.
This session was followed by a keynote: Healthcare IT Equity Maturity (HITEM) Model: Dismantling Structural Racism and Bias in Healthcare IT by Dr. Maia Hightower. She presented an impressive solution to the pervasive biases in healthcare with a very systematic approach. Components of the Healthcare IT Equity Maturity (HITEM) model include: 1) auditing healthcare data, algorithms, applications, and technology for bias; 2) developing an inclusive HIT culture; 3) increasing the diversity of the HIT workforce and leadership representation. The implementation of this HITEM system is an initial but monumental step to address structural bias and decrease health disparities.
On the second day, another keynote: Understanding AI Systems for Clinical Practice: When Computation Meets Mind and Brain by Dr. Vimla Patel was outstanding with an erudite review of cognitive processes (memory, thinking, and reasoning) and the impact of these elements in clinical artificial intelligence. She elucidated how cognitive neuroscience will enhance human decision making capabilities and how critical this will be as we continue on in artificial intelligence in clinical medicine and healthcare (especially in challenging milieu such as the intensive care setting). She argued that building an AI system with the ability to think, reason, and learn flexibly and rapidly is essential and further suggested an ongoing collaboration among clinical and AI experts with neuroscientists.
After this brilliant keynote, an equally enlightening open panel discussion followed with Dr. Eric Eskioglu as the moderator and Drs. Sravanthi Parasa, Dr. Victor Garcia, Dr. Michael Byrne, and Dr. Sara Gerke as guest panelists. This session was on point to take on the areas of ethical, regulatory, and legal aspects of AI in medicine with an in-depth discussion.
In the Healthcare Executives and Administrators track, Dr. Arlen Meyers and Dr. John Frownfelter moderated the enlightening sessions. Highlights included Dr. Bill Hanson, CMIO of Penn Medicine, who clarified the problem space of AI in medicine into a template called MadLib: decision making role, decision making context, future event or state, intervention, and measurable outcome.
In addition, Dr. Karl Kochendorfer elaborated on a myriad of issues including: build vs buy, cultural barriers to AI adoption, ensuring success and measuring it, and future directions. Examples that he used to show alignment with the hospital and clinic initiatives included: value-based care performance, sepsis model, provider burnout, etc.
Dr. Michael Fisher of Liverpool discussed the utilization of robotic process automation for healthcare administration processes such as accounts receivable and daily vaccination upload and removed the administrative support for these processes. Dr. Shervin Majd presented his work on reducing no shows to appointments by a predictive analytic application. Dr. William Flannery discussed the multidimensional block to digital automation (from RPA to AI) in healthcare. Issues include poorly-designed products, solutions not directly addressing the problems and an understandably resistant workforce.
Finally, Dr. Eskioglu also presented his work on a use of of Viz.ai as an AI solution for early stroke detection leading to improved outcomes as well as return on investment.
The single most important takeaway from these sessions across all the subspecialties is that the human clinicians need to become much more involved and much more cohesive to solve the data conundrum as well as the deep learning deficiencies. With more clinicians involved, we can make progress with artificial intelligence in medicine.
Next week, we will highlight the key talks for each of the five subspecialty areas.