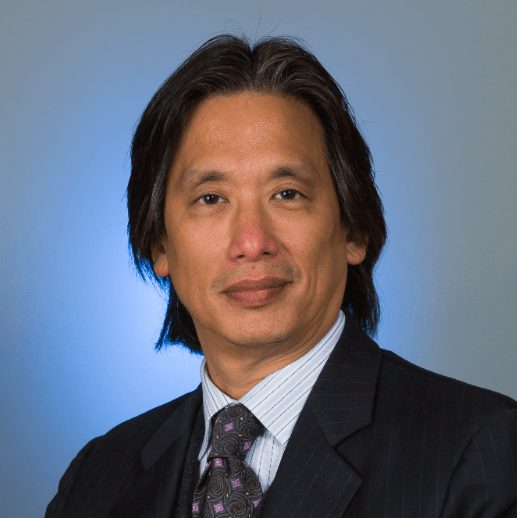 I am a pediatric cardiologist and have cared for children with heart disease for the past three decades. In addition, I have an educational background in business and finance as well as healthcare administration and global health – I gained a Masters Degree in Public Health from UCLA and taught Global Health there after I completed the program.
Missed the unmissable? Part two of the key-take outs from our first ever multi-track event – Surgery, ICU and Neurosciences…
It was very exciting for AIMed to welcome three new subspecialties to our Clinician Series: gastroenterology, obstetrics/gynecology, and neurosciences.
In the Surgery sessions, Drs. Todd Ponsky and Shafi Ahmed were the chairs for the sessions. Highlights included:
– Dr. Amin Madani discussed his work on computer vision to introduce surgical performance augmentation with focus on intraoperative navigation during laparoscopic cholecystectomy. This is to address the unmet need of a system or process that can package the wisdom of expert surgeons to be disseminated globally. He suggested approaching this issue with training of deep learning for semantic segmentation leading to simple dichotomies (Go/No Go zones) to start.
– Dr. Anas Shikha explored using machine learning with 17 clinical and laboratory parameters as an AI tool to delineate the decision making process of appendicitis for both senior and junior surgeons.
– Dr. Gaby Moawad discussed a portfolio of technologies to augment the surgeons' capabilities: enhanced imaging, intelligent systems, less invasive approaches, data analytics, and optimized learning.
Louise Sun, a cardiac anesthesiologist, elaborated on using AI in surgical and critical care to develop smarter models to drive change and reminded everyone about data quality and its correlation to model performance.
Thomas Ward from the Surgical Artificial Intelligence and Innovation Laboratory (SAIL) enlightened everyone on computer vision use in surgery and the importance of a collective surgical consciousness.
In the Critical Care Medicine/Anesthesia/Emergency Medicine/Pulmonology track, Drs. Piyush Mathur and Robert Stevens were the chairs for the sessions. Highlights included:
Asem Kasem detailed his work on removing barriers to adopting AI in medical research with a use case of 166 patients with appendicitis and suggested that clinicians openly discuss their concerns and doubts.
Bart Geerts, a long time AIMed faculty guest, reviewed his experience with AI in the OR with hypotension prediction with the caveat that humans and machines need to be in synergy for this complex issue. He also suggested a novel way to build trust is perhaps introducing simulation trials (vs traditional internal and external validation with prospective clinical trial).
Daniel Ehrmann of the Hospital for Sick Children in Toronto presented his work on a framework for model actionability at the bedside. He discussed how actionable ML decreases entropy at high entropy phases of medical decision making (Note. Entropy is the concept from information theory of the average level of uncertainty for a given variable's possible outcome).
Krzysztof Laudanski presented his work on application of AI to increase safety, precision, and efficiency of ICU care delivery in areas such as electrolyte replacement with embedded AI tools.
Leo Celi advocated bringing about effective and equitable machine learning to all healthcare systems. His work in disseminating MIMIC-III work to improve AI presence in ICUs is a demonstration of how powerful this philosophy is.
Matthieu Komorowski revealed that most of the time for his work on AI in the ICU has been in data curation and not on model building, but patient impact ultimately depends on all aspects of AI in clinical medicine (trust data protection, generalizability, clinical trials, etc).
Maya Yiadom of Stanford Emergency Medicine presented her work on AI in emergency medicine in the acute coronary syndrome screening and diagnostic practice variation project to decrease inadequate screening.
Dr Sesmu Arbous presented an AI-powered prediction for postoperative infections and discussed how algorithmic validation does not equal clinical effectiveness (according to Eric Topol).
In the Gastroenterology session, Drs. Prateek Sharma and Raj Mummadi were the chairs for these sessions. Highlights included:
Michael Byrne discussed the surge in utilizing AI for and AI-enabled endoscopy. In addition, there is a role for AI in precision medicine for inflammatory bowel disease.
Omer Ahmad presented his work using AI for translational research in colonoscopy as it is being considered for widespread routine colonoscopy practice.
Sebastian Zeki disclosed his work on using AI-enabled endoscopy in the form of EndoMineR and
Thomas de Lange detailed his work on the importance of ground truth in the image labels of AI work in endoscopy.
In the Obstetrics/Gynecology session, Drs. Naila Kamal and Emre Kayaalp were the chairs for these sessions. Highlights included:
Jon Havelock discussed using AI in the form of automated assessment of embryo morphology using deep learning to improve embryo selection by eliminating intra- and inter-observer variability.
Melissa Wong presented her work on a partometer as a continuous prediction tool to estimate in real time the probability of a vaginal delivery during labor.
In the Neurosciences sessions, Drs. Babak Kateb and Terry Sanger were the chairs for these sessions. Highlights included:
Aly Abayazeed presented his work on AI use cases in neuro-oncology. He reviewed machine learning for diagnosis, prognosis, and treatment in oncology with focus on neuroradiological capabilities enhanced with AI. In addition, he discussed the response assessment of therapy in neuro-oncology based on sophisticated AI methodologies in brain imaging.
Lara Jehi discussed her work on using AI in a learning health system for prognosis after epilepsy surgery. She concluded that predicting outcomes requires a data intensive rigorous approach and that AI offers options to integrate multimodality inputs for outcome prediction.
Matt Maros detailed his work on an AI-based neuroimaging including an AI-enhanced workflow for evidence-based precision medicine.
Trevor Noah elaborated on language models and natural language processing as diagnostic instruments for diseases such as Alzheimer's disease.
We very much look forward to our next Clinician Series in June (June 29th-30th) with the focus on Medical Imaging (Radiology, Cardiology, Pathology, Dermatology, and Ophthalmology) with a special Healthcare Executives track. For full details and to book, click here
We are still planning to host an in-person AIMed annual event in January of 2022 at the sublime Ritz-Carlton resort in Laguna Niguel, southern California. While this event will be subject to the pandemic's unpredictable situation, I think we all look forward to seeing each other in person rather on screen!