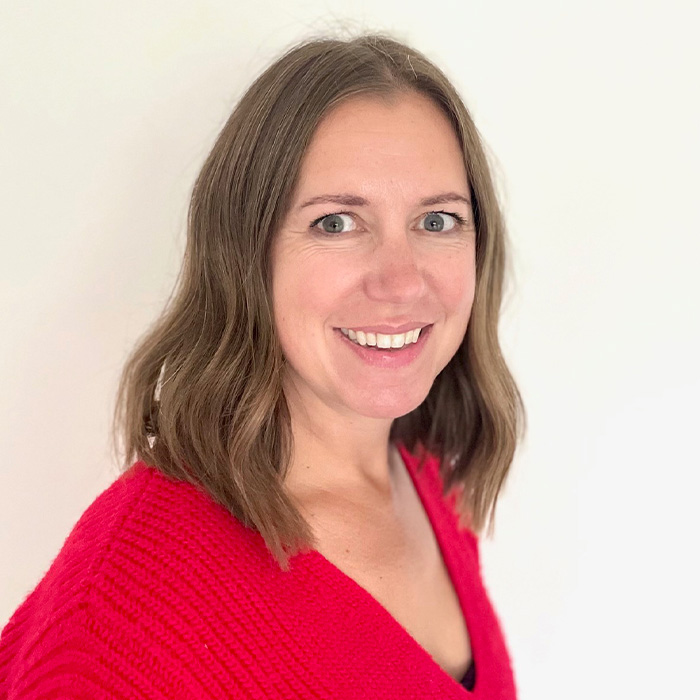 Gemma is Managing Editor at AIMed, with responsibility for engaging and growing the AIMed community and to highlight stories of health AI in action. An experienced science graduate with a background in veterinary and nonprofit sectors, she also volunteers as a Wish Granter for Make a Wish UK.
Co-founder and CTO of Viz.ai, David Golan, on using technology to detect and triage care for suspected diseases whilst also identifying patients that need to be referred to a specialist
Viz.ai uses artificial intelligence to make healthcare work faster and smarter. What sparked the idea for the company?
I met Chris Mansi, the CEO and co-founder of Viz, at Stanford. Chris had left his career as a neurosurgeon after a patient died due to workflow delays. He realized that inefficiencies and difficulties inherent in treatment processes limited his ability to make a significant impact as a surgeon. Meanwhile, I was a Fulbright post-doc at Stanford researching AI when I was hospitalized in 2015 with a suspected stroke. Though it turned out to be a severe migraine, this experience gave me a firsthand glimpse into the challenges of acute care. When Chris and I talked about our mutual experiences, we decided there must be a better way to coordinate care.
We were able to harness three technological revolutions that were just starting to take off (cloud computing, mobile, and AI) to create our first product, Viz LVO. While cloud computing could reliably enable the collection and storage of large datasets, the ability to push data to mobile devices increased the opportunity to reach providers more quickly, regardless of their location. Incorporating AI showed promise in identifying healthcare issues that needed to be addressed and in routing the right information to the right provider at the right time for faster, more effective care.
How would you characterise the readiness of the market for AI-powered solutions? Where do you see the barriers to adoption?
Solutions that improve patient care, workflow efficiencies, and provider experience are in demand, regardless of whether they make use of AI.  At Viz.ai, we're leveraging AI's value to bring more efficient and comprehensive solutions to the market. By using artificial intelligence, we enhance and enable care teams to automatically detect and triage care for suspected diseases – while also identifying patients that need to be referred to a specialist.
There's some skepticism around the lack of transparency and bias inherent in AI, but there are steps that companies like Viz.ai are taking to reduce barriers to adoption. We pride ourselves on following the transparency, security, and safety principles set out in President Biden's Blueprint for the AI Bill of Rights, SOC 2, ISO 13485:2016 and more.
In what areas do you see the next big advances in health AI?
Two main areas where AI clearly has the power to advance healthcare are cardiology and new therapy development.
Death from cardiovascular disease is on the rise, accounting for a third of deaths worldwide. On the other hand, nearly half of cardiologists say they are seeing fewer patients according to Medscape. This discrepancy indicates a growing barrier to patients receiving access to cardiologists in time. Artificial intelligence has the potential to not only improve detection rates at treatable stages of disease, but to also direct patients to the right cardiology specialist at the right time. AI-powered care coordination is improving health outcomes and tackling inequities by identifying patients earlier in their disease progression and ensuring that they get to the right specialist.
Viz.ai was the first to receive de-novo clearance for using AI algorithms in CT scans in 2018, and we are now seeing and developing similar innovations in ultrasound and EKG. We recently launched the Viz Cardio Suite, which brings AI-powered echo and EKG technology to cardiologists' fingertips. The incorporation of AI into cardiac treatment protocols makes it possible to quickly and exactly comb through patient data, making it possible to detect issues and patient vulnerabilities that need to be addressed quickly to save more lives.
AI also shows great potential for accelerating the development of new therapies. We are seeing this happen throughout the process, from drug discovery to clinical trial recruitment. In clinical research specifically, Viz.ai's VizRECRUIT identifies patients who are eligible for clinical trial enrollment by evaluating data from the 1,300 hospital systems already using Viz, increasing the speed of trial recruitment for users by 200%.
What advice would you give someone launching a startup company in the healthcare technology space?
I would advise them to focus on the problem, the patient, and the user first and bring in technology as needed. I would encourage them to spend sufficient time with customers to understand their daily challenges, and work with them to envision a solution that provides real value. They shouldn't become overly attached to specific technologies like AI, IoT, or blockchain; these are simply tools that can help innovators deliver a solution.
At the same time, they should make sure they're building a viable business model. Building a successful business model means identifying and building on a competitive advantage, while setting-up opportunities for expansion. This is easier to do if you are creating a product or service that addresses real pain points, as it makes it easier to target the customers that will benefit from your offering, and helps you better understand how your company needs to evolve and expand within the space.
What have been your key achievements to date?
Our mission at Viz is to radically transform healthcare and make it work smarter and faster so patients can access the life-saving treatment they need, when they need it. Studies have shown that implementing the solutions we have pioneered at Viz.ai reduces time to treatment, length of stay for patients, disability at discharge and at 90-day follow-up, and increases the number of interventions that could be saving lives.
To date, Viz has launched four suites which have helped achieve these successes: a neurovascular suite, a vascular suite, a radiology suite and a cardiology suite. These three tools are powered by more than 10 FDA-approved innovations and cover almost all existing imaging modalities – CT, MRI, Ultrasound, EKG, textual reports and more. They currently serve an average of one patient every 25 seconds. Our enterprise-grade platform provides fast mobile viewing, secure team communication, and various workflow integrations. We have been ranked in the top five for user satisfaction, which means we are not only helping patients but also improving the provider experience.
What is your vision for the future of Viz.ai?
Our mission at Viz is "to increase access to life-saving treatments," and we aim to do that on a broader scale by expanding globally and adding new products to support more service lines within hospitals. We envision Viz continuing to connect the right doctors to the right patients, and doing so more efficiently as the platform is implemented in more hospital systems. And, by having increased access to data, the platform will be able to analyze datasets more thoroughly and more readily track trends in patient scans over time, identifying patients for whom follow-up treatment is needed.
David Golan is the co-founder and CTO of Viz.ai, a digital healthcare company harnessing deep learning to analyze medical data and improve clinical workflow. Prior to founding Viz.ai, David was a Fulbright postdoctoral scholar at Stanford University, working on leveraging deep learning for the analysis of medical imaging and genetic data. David holds a PhD in Statistics and Machine learning from Tel-Aviv University and has co-authored more than 20 scientific papers including three publications in the journal Science. Prior to his academic career, David founded the ML team of b-hive Networks, an Israeli startup that was acquired by VMWare in 2008. 
We believe in changing healthcare one connection at a time. If you are interested in the opinions in this piece, in connecting with the author, or the opportunity to submit an article, let us know. We love to help bring people together! [email protected]