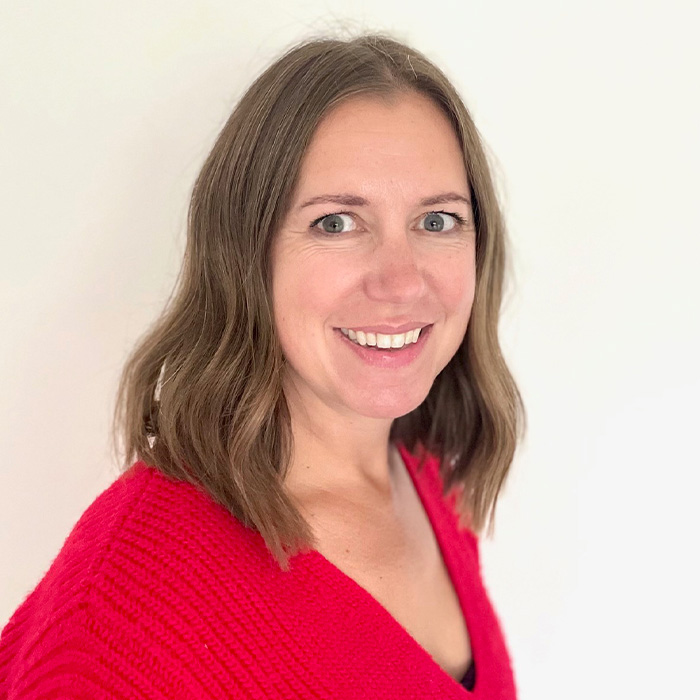 Gemma is Managing Editor at AIMed, with responsibility for engaging and growing the AIMed community and to highlight stories of health AI in action. An experienced science graduate with a background in veterinary and nonprofit sectors, she also volunteers as a Wish Granter for Make a Wish UK.
Equality AI's Maia Hightower on starting a healthcare technology company
You have been busy since we last had the pleasure of your company at an AIMed meeting! Tell us a little bit about what you've been up to.
So true! My team of co-founders, Janice Davis, Ji won Chang, and I started a healthcare tech start-up, Equality AI. I transitioned from being the Chief Medical Information Officer at the University of Utah Health to being the CEO and co-founder. I continue as Sr. Director for Health Equity, Diversity and Inclusion at the University of Utah.
How does your new role as a start-up CEO compare with your experience as a physician and healthcare executive?
I think the most exciting part of being a CEO of a start-up is being able to define a vision, purpose and culture from day one. As healthcare executives, we are usually inheriting a vision, purpose and culture from a predecessor, as well as an existing team, and more broadly, the history of medicine. Even in the most ideal circumstances, the opportunity to shape an organization from the beginning is missed.
I love that at Equality AI, my co-founders and I have been there from the start. Equality AI is a purpose driven organization. We recognize that data scientists are the newest members of the care team. We empower digitally enabled care teams to achieve health equity through responsible AI and Machine Learning Operations (MLOPs).
I've also been having a lot of fun implementing Agile and Scrum. Our development team creates value so fast! As a physician executive in traditional healthcare organizations, I had never experienced such rapid development cycles at scale and without burning out my team (i.e., COVID). As a start-up CEO, I can quickly implement operating systems and organizational structural changes in response to market opportunity and shape the culture that we are building without compromising the wellbeing of my team.
Equality AI is a "public benefit corporation". How do you approach this?
The Equality AI Manifesto (equalityAI.com) is the foundation of the Equality AI culture and a commitment to being a public benefit corporation. While  technically our board keeps us accountable, we also really rely on our community, culture, and the founders to keep us accountable.
What are the key steps healthcare organizations should be taking to ensure responsible AI development?
Responsible algorithm modeling. At the level of algorithm development, the scientific community has developed a growing inventory of methods to detect and reduce bias, model for fairness, and identify labeling errors. The adoption of these methods has been left to the discretion of individual developers, many of whom are not aware that they exist. Healthcare organizations should ensure that these methods are adopted and are routinely used as part of the algorithm development process.
Monitor outcomes and disparate impact. Most healthcare organizations lack the ability to measure both intended, and unintended consequences of algorithms once deployed. This includes the disparate impact an algorithm may have on subpopulations, such as race, gender, insurance status or other sensitive classes.  If a health system is going to implement an algorithm, it ought to monitor for outcomes and disparate impact. As Obermeyer, et al, Science 2019 have demonstrated, an algorithm can have the unintended consequence of increasing resources to those already overserved, and decrease resources to those already underserved.
AI governance. While clinical decision support governance is a mature capability in most healthcare organizations, AI governance poses new challenges. AI governance requires the capability to maintain a catalog of algorithms, both internally developed and those provided by third parties, audit the development of algorithms, and monitor them for outcomes after deployment.  This necessitates engagement and oversight throughout the MLOPs lifecycle from a people, process and technology perspective. There are a handful of academic medical centers such as Mayo and Duke that are at the beginning stages of developing such oversight capabilities, but these processes and tools are early in maturation and by no means widespread in adoption.
You are building a community of academics and developers to support the development and expansion of shared AI standards. How can people get involved? 
Express support for the Equality AI manifesto at equalityAI.com
Try the bias reduction and fairness methods. They are available for free on GitHub
What are your plans for the future?
The future is bright for Equality AI. I plan on growing EAI until every algorithm, every time includes responsible MLOPs, including monitoring for outcomes and disparate impact.
What advice would you give to other physician-entrepreneurs seeking to launch a new business?
We have been well served by being purpose, impact, and problem driven over a specific solution. Our solutions have pivoted many times, whereas our purpose (EAI Manifesto) and the problem (AI Algorithmic Bias) have been consistent.
Entrepreneurship is a team sport. I have no technical skills. Thank goodness my co-founders do. Janice Davis (co-founder and COO/CTO) is an expert in data architecture and engineering. She also geeks out on all things agile. Ji won Chang (co-founder and Chief Data Scientist) is an expert in data science and statistical methods, inclusive cultures, and keeping the energy and mood high. Our strengths complement and generally don't overlap. It is also a lot of fun having co-founders to enjoy the journey with.
When it comes to venture capital (VC) funding, a good team and timing outperforms good ideas. We raised most of our capital in December 2021 and January 2022. Our VC's were investing in our team and a pitch deck. Our timing was perfect. Six months later and the VC capital markets are very challenging.  Even if the timing isn't great right now, good ideas span a career. My first start-up idea was in 2010 (no team, bad timing, good idea). Someone else figured out how to build a team and raise capital to create the "mint.com" of health savings accounts. So, keep up with the good ideas and boot strap until the markets improve or you've got some traction.
Lastly, a word of caution on intellectual property rights, licensing and academic medical centers (AMC). I don't have any specific advice other than having a good IP attorney that's experienced negotiating with AMC's. They are worth their hefty price tag.
Maia Hightower is speaking at AIMed's Global Summit 2023 … book now! https://ai-med.io/all-events/global-summits/aimed-23/
Dr. Maia Hightower, MD, MPH, MBA is recognized by Health Data Management as one of the "Most Powerful Women in Healthcare IT" and "25 leading CMIOs at healthcare organizations," and by Becker's Hospital Review as one of "50 hospital and health system CMIOs to know". Dr. Hightower is the CEO and Founder of Equality AI, and is the Sr. Director Health Equity, Diversity, and Inclusion for The University of Utah Health. She is the former Chief Medical Information Officer (CMIO) at the University of Utah Health and former CMIO and Chief Population Health Officer at University of Iowa Healthcare.