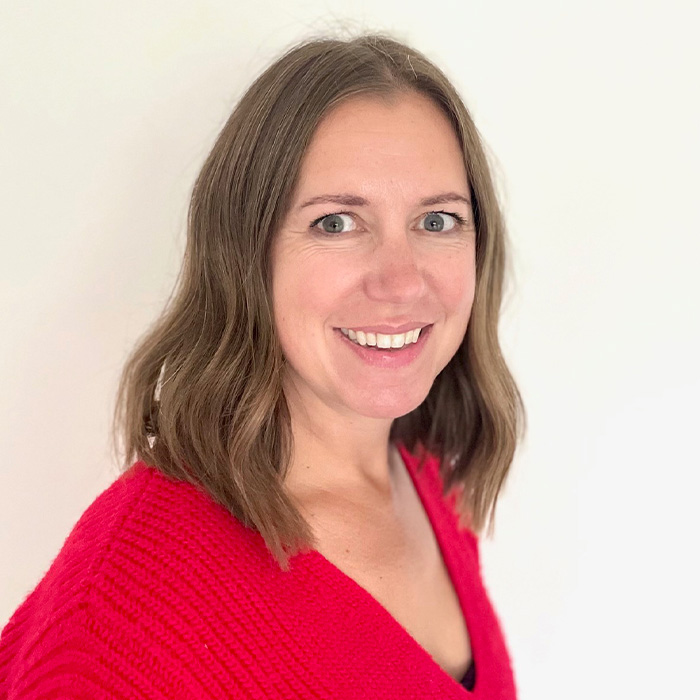 Gemma is Managing Editor at AIMed, with responsibility for engaging and growing the AIMed community and to highlight stories of health AI in action. An experienced science graduate with a background in veterinary and nonprofit sectors, she also volunteers as a Wish Granter for Make a Wish UK.
MIMOSA's Karen Cross on launching a start-up company in the healthcare technology space
You are CEO and co-founder of health tech start-up MIMOSA Diagnostics. What led you to start the company?
A: As a clinician, I am trained to help people, as a granddaughter I wanted to help family with a medical challenge. My family and personal frustration with the healthcare system led to the idea of remote triaging, risk profiling, and assessment. One of the areas of medicine which is difficult to access is vascular assessment, as this is usually carried out in specialized centers. Working with my co-founder we developed a more portable tissue health assessment approach – MIMOSA Pro. This is a multispectral imaging platform that basically uses specialized light and detection to provide an indication of tissue oxygenation and temperature to help clinicians diagnose the status of tissue health. The approach makes the invisible, visible, with regard to tissue health. By determining who is at risk our approach can help save limbs and ultimately lives. As a doctor that's what I was trained to do!
Tell us a little about the initiatives you have underway at MIMOSA
We have entered our first go to market growth phase. Our platform is a number of pivotal clinical trials and programs with several high-profile clinical organizations in the US. I can't discuss too much for confidential reasons but suffice to say that we currently have our platform in studies on persons at either end of the age spectrum (i.e. from 'cradle to grave' essentially). Our platform is being studied across a number of skin tones to validate the tone-agnostic nature of the approach and early results here are highly promising. 
Over the coming months, you will begin to see the outcomes of several studies on large patient populations, showing the technologies flexibility and utility across different healthcare settings. One of the most exciting areas currently being evaluated is babies and kids. Who doesn't love babies and kids?! This warms my heart and if we can play any part in saving the lives of babies and kids, MIMOSA will be especially proud!
Operationalizing and scaling of innovation is a universal challenge in healthcare. How does your organization approach this?
We have not rushed at this. We have taken our time to get it as close to "right" from the beginning. We have chosen this moment to move to the next growth phase of the company, where will fully commercialize the platform. We have invested time and money in ensuring we have the clinical evidence to support our approach. We sought and received FDA clearance as a class II medical device where our labeling and claims are supported by data. I believe by taking this step-by-step approach we will achieve scaling as we move forward as we ensure clinical evaluation and buy-in prior to any organizational sales. As a clinician, I am fully aware of the need for evidence and experience in the adoption of new assessment and diagnostic approaches. I ensure that MIMOSA meets the needs of its customers, both in the technology provided and in the level of customer support and service. I suppose, in a nut-shell, how our organization approaches the operationalization and scaling of innovation is to ensure it's a win-win for both parties.
AI is seen by many as the key to true democratization of healthcare. What is your perspective on this?
For sure AI will be the key to a more equitable healthcare system and approach. Machines, after all, should have fewer biases than humans. As AI becomes the backbone of our clinical systems and approaches, we will see true data-driven management of patients. Clinical assessment, diagnosis, and treatment have been data-driven for centuries. Human computation and access to a clinician's brain however is the rate-limiting factor regarding the power and scale of these current clinical management processes. AI will change this by exponentially increasing the power, scale, and outcomes of such clinical management processes. At MIMOSA as we build out the AI component of our platform, we will play our part in this democratization, even if only a small part on the scale of things.
What advice would you give someone launching a start-up company in the healthcare technology space?
Run for the hills! No, joking aside, I would say ensure it's your passion before embarking on this path. It's not for the faint-hearted. It takes time, energy, and passion to make your dreams a reality. Make sure you work on maintaining some kind of work-life balance – as family is important. Never lose sight of your initial goal of wanting to help others – that's what healthcare is all about. Especially if you have a clinical background. Being a female leader of a MedTech company has the additional challenges of 'being a woman in a man's world', but this is nothing new, especially for a female surgeon. However, there are wonderful investment funds to help in this area, where the investors recognize this challenge and wish to change the paradigm.
What is your vision for the future of MIMOSA?
My vision for both the company and its products is that we provide equitable access to tissue health assessment. By equitable I mean by anyone, anywhere, regardless of geographical location and skin tone. Disease is equitable in its effects, and we are all equally vulnerable to its impact. Our goal is to prevent some of the more negative, life altering impacts, through earlier and more effective assessment. If as an organization, we can help save the life of one individual, that's an achievement but if we can help save the lives of many then we will have truly met our vision and goals. Our team is motivated by a desire to help others – truly! Everyone within the company welcomes being part of an organization that delivers technology to help all people. We only hire talent who want to make a difference – plain and simple!
Learn about the importance of connections made at the 2022 AIMed Global Summit with a personal story from Dr Cross here. Impact comes from action. Dr Cross is a keynote speaker at the 2023 AIMed Global Summit scheduled for June 4-7th in San Diego. Book your place now!
We believe in changing healthcare one connection at a time. If you are interested in the opinions in this piece, in connecting with the author, or the opportunity to submit an article, let us know. We love to help bring people together! [email protected] 
Dr. Karen Cross is a Surgeon Scientist at Dalhousie University and the Innovator in Residence at the Nova Scotia Health Authority (NSHA). She provides expertise and assistance to NSHA to advance innovations in medicine and surgery throughout the continuum of care. She is a Plastic, Reconstructive Surgeon with a specialization in Advanced Tissue Injury & Wound Care. Dr. Cross is also the CEO and founder of MIMOSA Dx. She has won several awards in 2023 including Top 13 Entrepreneurs to Watch in Canada, the NS Health Innovator of the Year, and Top 25 Most Powerful Women in Business in Atlantic Canada.