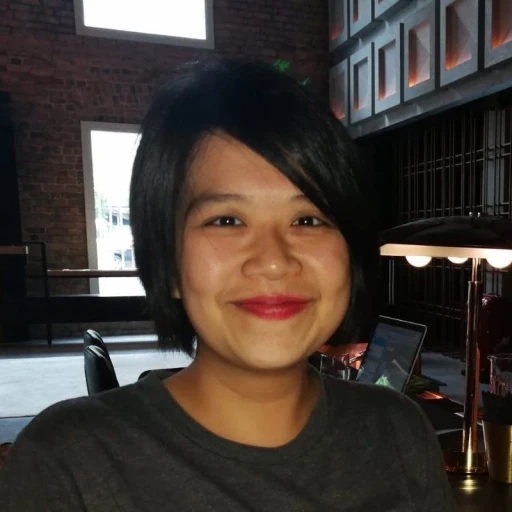 Hazel Tang A science writer with data background and an interest in the current affair, culture, and arts; a no-med from an (almost) all-med family. Follow on Twitter.
Dr. Liron Pantanowitz, Clinical Professor of Pathology at the University of Michigan, talks digital pathology, the transformational power of AI and why he still wants to get into the movie business!
Dr. Liron Pantanowitz is a Professor in the Department of Pathology and the Director of Anatomical Pathology at the University of Michigan in the US. He is also Editor-in-Chief of the Journal of Pathology Informatics. He is a past president and current council member of the Association of Pathology Informatics, president-elect of the American Society of Cytopathology, and a member of the Digital Pathology Association board of directors.
What initially sparked your interest in medicine and subsequently, digital pathology?
I always viewed medicine as a noble profession, a field of science for people who want to do good. I want to wake up every day to go to work feeling like I am doing something positive, rather than just earning an income to pay my mortgage. So that's why I moved from science to medicine. I started my medical degree and initial training in South Africa before relocating to Boston. I was fortunate to have studied and trained at Harvard.
The US healthcare system was a striking contrast from the healthcare provided in South Africa. In the US, there's a lot of technology involved but many took it for granted and often complained about it. For me, it was only after I moved to the US that I realized how much more we could do with technology. I remember reading the Kodak story. We all know that Kodak used to be the number one camera company, but they didn't recognize the need to go digital. Eventually, they paid for that oversight.
As medicine and everything around me was going digital, I noticed pathology remained relatively manual and analog. We were falling behind; we were not connected to colleagues from other domains. That was when I grabbed the opportunity to help rectify that. Gradually, I tried to instil a bit of technology in whatever I did – from working with industrial partners to doing my research or validating a novel application. I also started taking digital pictures at autopsy instead of old-fashioned photographs. That's how I got into pathology.
When I landed up working in the national organizations, I began writing guidelines to help other pathologists who are on their way to go digital. I also focused on my research in the area. I am still on that journey. I don't think I have accomplished a lot and there's still much more to do ahead. I don't want pathology to be another Kodak company!
Did you always want to focus on pathology?
I wasn't sure what a pathologist was before medical school. As a medical student, I found pathology to be the hardest of all subjects. I tried everything else during my training and by mutual exclusion, I came back to pathology. I thought, well, that's probably my true love and so, I became a pathologist, even though I still find the domain hard. Nonetheless, if I could make another choice, I still have this passion for making movies! Probably not a pathology documentary but something like Jurassic Park or what Pixar is doing with all the technologies. If I ever get offered the opportunity, I think I would jump at doing that.
What do you see as the next big advances in digital pathology?
I think we are at a crossroads now. As digital pathology is becoming more mature and being slowly adopted, suddenly, AI comes around. I feel that many have this misconception that they can do AI without first going digital. That's not the right way to do it. We need a digital platform to build AI. This is where the excitement lies. AI is expediting the adoption of digital pathology. Because of the hype, people are open to its benefits. They want to use AI and be willing to transform so they can go digital and ultimately, leverage AI.
However, there are barriers like the microscope. Many pathologists still prefer the feeling of touching a microscope as opposed to using a computer screen and monitor. Like many medical professionals, pathologists are a little passive about going fully digital. Things like lacking trust, fear of being replaced, and the cost of going digital are all reasons that fuelled the resistance. AI requires a complex infrastructure and people try to look for a business use case when someone tells them that AI can make them efficient.
Besides, I am embarrassed to say this but interoperability is a big issue challenging pathologists. Many vendors and AI startups are making things proprietary. They also have to fulfil FDA and other regulatory requirements. So we can't just plug and play a tool and use them immediately. Imagine how frustrating it can be when you have a smartphone, but you are not allowed to download applications you need?
It's also not possible for me to split my workload and say, I am going to process half my cases using AI and the others I will go back to doing the same thing 100 years ago. That will only make us more inefficient. We need a solution that can fill up the gap. I am starting to see companies that have stepped up to make instruments and tools to address the challenge and I am excited about that. I believe we are heading in the right direction.
How has the COVID-19 pandemic changed the understanding and practice of pathology?
I see the COVID-19 pandemic as a good stress test for technology, especially healthcare systems that have invested in some sort of infrastructure and IT staff to do telepathology. People thought they need more like a medical-grade monitor or high-speed internet to set telepathology up but when lockdown forces everyone to work from home, pathologists have to work with whatever they have, and wherever they are, to remotely access images and treat patients. To everyone's surprise, we realized we do not necessarily need to be under the optimal conditions for telepathology to work.
The COVID-19 pandemic has been a silver lining for us to collect some real-world data and have a better understanding of what can be done. Some believe since we have been shown telepathology, it's likely to stay even after the pandemic has ended. In my view, however, this is not likely. I believe adoption will remain slow because of mindset and costs.
Do you foresee a real cultural shift?
I think although there are champions like myself trying to make a change, probably less than 1% of the labs in the world that are going digital now will eventually upgrade AI. This is disappointing. Some labs are in countries with lesser resources which is understandable, but I think the tipping point is likely to be when a patient asks for it.
For example, if someone has been diagnosed with cancer. The public knows that is a diagnosis generated by some AI algorithms on the internet. The algorithms not only verified the diagnosis but also give the patient a prognostic score and, given these sets of medications and treatments, how the patient will be in the next five follow-up sessions. That's the kind of personalized medicine that patients want and the patient comes to you with all this information in hand.
Perhaps only then, pathologists will begin to realize there's just so much they can do manually and so much they can study under the microscope. I think that kind of demand will come, and people will probably be amazed at what they have been doing. I am not saying that computers will be better than humans, but I do know computers plus humans will be better than humans. We should allow these computers to augment what we do.
At the very least, AI can standardize the way we practice. Going back to the cancer patient sample; right now, a patient may receive a diagnosis at a particular medical facility and get a completely different score or even a diagnosis at another medical facility. The present treatment pathway and the way we manage patients now are based on human review and human assessment and AI opens a new way of changing them, making us more precise and accurate.
Do you feel that regulations also play a part in AI adoption?
Yes, regulations make people feel that AI is a safe product to use but what makes a difference at the end of the day is the outcome. Only if we start to yield better patient outcomes will people consider using AI. This happened before with pap smear tests and the cervical screening used to detect cervix cancer.
Back in the 1980s, there were so many pap smear tests being done which resulted in a backlog as people were not promptly screened. There were not enough people to complete the screening, so pathologists began bringing these slides home and studying them in their kitchen. The government imposed restrictions to ensure pathologists were doing the examinations in the laboratories. There were also efforts to automate the process to lessen the workload of pathologists. These pap smear tests were screened digitally and machine learning algorithms used to analyze the results.
There were objections. Some people didn't believe in AI but when the entire cervix cancer screening process became more efficient and more women were detected with abnormalities at earlier stages, the HPV machine learning algorithms were quickly adopted and now, I would say, nearly 99% or more hospitals in the US are using the technology every day. I believe AI used in other areas will also undergo a similar evolution process.
What is it about technology that excites you?
I'll give you an example. I was asked to participate in a project in Syria a few years ago. Part of the country was war-torn without access to any pathology facilities and no one was there to help. So, we set up a container-like lab in the middle of a war zone in Syria. The lab is well-equipped enough now that it can perform telepathology and microbiology. If someone has a bladder infection, we can figure out what is causing it and give the right antibiotics to the patient.
This is what I would like to tell my colleagues and patients. That technology can make a change for the positive, as long as we remain cautious of how we use it. If we can give technology a chance, it will cure diseases and bring healthcare to patients who may never have access to those kinds of expertise. It's a gift that we have the human intelligence to create AI, so we should use it for the betterment of the human race.
Professionally, who has been your biggest influence?
I have met many teachers and mentors throughout my career who clinically guided me and gave me advice that I am grateful for, but I looked up to Dr. Juan Rosai in particular. He passed away recently. He was an outstanding diagnostician who influenced many surgical pathologists. Even though I had limited interactions with him while he was alive, I love the fact that he was a huge proponent of digital pathology. It's fantastic to have one of the best pathologists in the world to advocate, actively deploy and spread the importance of digital pathology.
What's the best piece of advice you ever received?
Two things stuck with me. I once met this pathologist who told me I should always show interest, especially when someone engages me because then people will connect with me. So, don't ever turn people away when they share with you an interesting case or technology. If you always say you are busy or showing no interest, people will isolate you. That's why I always say 'yes' whenever anyone asks me to engage. I believe this will open new opportunities and help in my professional growth.
The second thing I was told was to approach everything with excellence. There is a patient behind every case I look at under the microscope, so I need to make sure I am giving 100% every single time. It's pressuring to often check for what can be done better but it's crucial for the best of my patients. That's why my advice to those who are new to digital pathology or medical AI is don't sit and wait for things to happen. Jump in, participate, get your hands dirty and be part of the change you want to see. It's only through getting involved that we will know what will work and what won't. Don't wait until the technology is perfect then you consider adopting it.
The analogy I gave is people used to bring along their cameras for vacations. When digital cameras became available on the market, some would say, I am not going to get the digital camera just yet because there will be a better and newer model coming soon. The wait will never end, since technology is moving, there will always be better and newer models. The best thing to do is to be part of the change.
What's the greatest challenge you've overcome?
 A personal one was when I emigrated from South Africa to the US. Immigration is tough but relocating from one healthcare system to another is even tougher. South Africa does not have the resources that I need to accomplish my goal. I want to do medicine and help more people. My wife also feels that South Africa is not an ideal place to raise our children because of the constant violence and crime. Overall, I think immigration broadened my horizons and opened new doors for me. So, I don't regret it. I have been in the US for 23 years but I guess I am still regarded as an immigrant because of my South African accent.
What would you tell your younger self?
I would reassure myself that working smart is as good as working hard. Many people out there are working hard but not many are thinking about working smart. In other words, we need to use our time well, double-dip when it's appropriate, do the right thing at the right time and ultimately, make the right choices.
How do you relax?
I enjoy music. I have a huge collection of songs that I listen to as much as possible. I also like to chill out with my dogs. I think that kind of animal to animal connection is so much more important than working on my computer screen. I believe that's good for my blood pressure and music is great for my soul.
What do you consider your biggest achievement and failure?
 My greatest achievement is that I started the Journal of Pathology Informatics (JPI) about 11 years ago. I saw it as an achievement because when I started as the Director of Knowledge Informatics, there wasn't even a job description, I had to write it myself. Gradually, I introduced digital pathology, telepathology, and validating some of the new technologies. One of the complaints I often received was people were unsure where to publish their research findings. Some of these pathologists and medical doctors have good advice and they want to share them badly to advance the field.
We want to publish some of these works in medical journals, but they would turn us down by calling us "too digital". So we would approach IT journals, but they too would turn us down saying we were "too medical". In the end, we decided to create JPI and the Association for Pathology Informatics. I am happy that people find both the journal and associate very helpful to them and they have defined the field. I am still the Editor-in-Chief of JPI and it's wonderful to see how the field had evolved.
As for failure, I am an advocate for digital pathology and AI but I am embarrassed to say that I still have a microscope in my office!
Dr. Liron Pantanowitz will be speaking at AIMed's virtual multi-track CME-accredited event, 'Imaging' on 29th and 30th June.
View the full, exciting two day agenda and book here