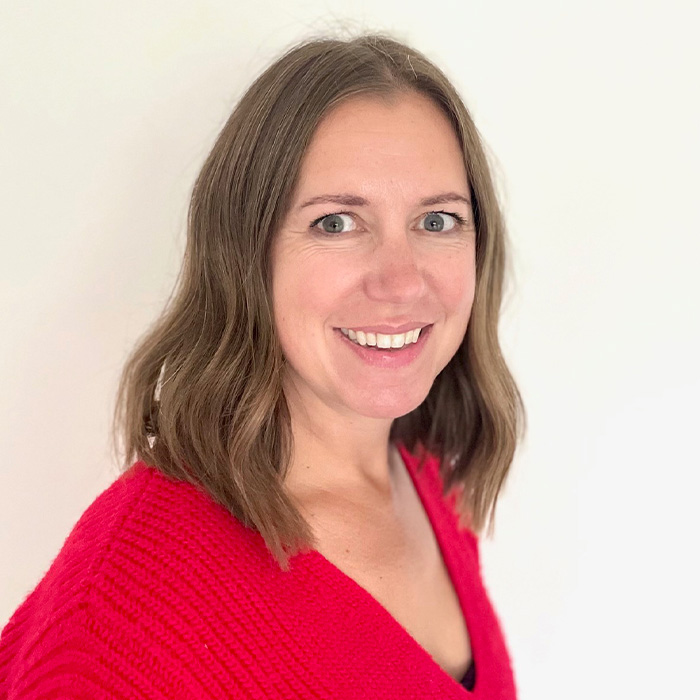 Gemma is Managing Editor at AIMed, with responsibility for engaging and growing the AIMed community and to highlight stories of health AI in action. An experienced science graduate with a background in veterinary and nonprofit sectors, she also volunteers as a Wish Granter for Make a Wish UK.
Ahead of his "Leveling up Access to Care" panel participation at the AIMed Global Summit 2023, Dr. Arta Bakshandeh, Chief Medical Information Officer for Alignment Health on providing personalized end-to-end coordination of healthcare
What initially sparked your interest in medicine, and how have you seen healthcare technology evolve since then?
Since I was young, I always felt medicine chose me. Maybe it's situational awareness, but I always felt like there was a medical emergency or necessity around me. My response was to learn medicine and adapt to help those who needed it. Since I began practicing medicine, the healthcare industry has continued to evolve and adapt to meet the changing needs of patients and our communities. We've adopted electronic medical records and now use robotics for precision surgery and carry wearable tech to monitor our vitals. These aren't just fads – they are helping improve patient outcomes and experiences. For instance, we saw the use of telemedicine increase significantly at the onset of the COVID-19 pandemic, and people are still using it today. We're at a critical inflection point as technology advances at incredible speed – in the midst of artificial intelligence-powered diagnostics and predictive analytics, we cannot diminish the value of human interaction, compassion, and empathy.
What are your main priorities as Chief Medical Informatics Officer for Alignment Health?
As chief medical informatics officer, I serve as Alignment Health's clinical data science partner and subject matter expert in the development and implementation of the company's integrated health experience platform AVA®, which functions as our healthcare ecosystem through a unified data layer that powers over 35 modules and applications. My priority is to work with the end users in developing machine learning (ML) models (170 thus far) that will help solve real problems and change how we care for patients. For example, our general admission model prioritizes outreach and enrolls patients into our Care Anywhere program, which provides care at home and 24/7 access to clinicians who know the patient's health journey and history. Also, I make sure we are focusing on routing out bias in the data and evaluating correlation vs. causality in our models while providing our end users with machine-agnostic explanations to help guide intervention.  
Where do you see the value of AI in population health?
AI can bring significant value to population health by providing tools and technologies to help healthcare professionals better understand and address health issues both at the macro population level and individual level, such as using it to monitor social determinants of health in real-time. For example, at Alignment Health, we use AVA to provide personalized end-to-end coordination of healthcare for all our members. Powered by AI, AVA collects thousands of data points to generate a holistic picture of each member's health and the broader population as a whole. What makes any AI technology powerful is what it empowers care teams to do. With AVA, we can stratify members based on health status and social needs so care teams can reach out proactively to the most vulnerable members with timely, coordinated care. We also can predict the risk for hospitalization and disease propensity, before early warning signs turn into a true emergency. AI will increasingly streamline and improve personalized care, save providers and payers money and time, and enable payers to invest savings back into their members' benefits.
What are the main challenges you face in your clinical practice, and to what extent do you see artificial intelligence helping to solve these?
One challenge is information overload. Healthcare professionals are inundated with vast amounts of data – from patient records to labwork – and it can become difficult to make informed decisions. We spend a lot of time doing administrative work rather than seeing to the patient's health needs. AI can help lessen the administrative burden to improve patient outcomes through means such as risk prediction, readmission rate monitoring, and tracking the escalation of diseases.
We are thrilled to have you as a panelist at AIMed's Global Summit. What are you most looking forward to about the session – and the event as a whole?
I'm looking forward to attending the Global Summit and being on a panel with other leaders to discuss how we can make a difference in population health outcomes through artificial intelligence. This event as a whole presents an excellent opportunity for us to come together and share our ideas and insights and knowledge, which can lead to a greater understanding of the future of health care.
What advice would you give someone starting their career in medicine or medical AI?
Don't go into medicine for money or prestige. My cousin, a board-certified dermatologist, said that to me. She was already a resident in Miami around the time when I was applying for medical school. I remember her asking about my decision and my reply was that I wanted to go into medicine because of all these things that have happened in my life, and I feel like I need to test myself to see if I can do it intellectually. She said if you want to do it for money or prestige, don't, because they aren't there. It's very true. People overlook clinicians' sacrifices from a family and time perspective.
For those who want to pursue a career in medical AI, it's important to gain a solid foundation in both medicine and computer science and learn the basics of machine learning and AI. Familiarize yourself with the key basics as there are key technologies used in medical AI. There are many online resources or courses available to learn these skills. Also, stay up to date with the latest research and news as medical AI is a rapidly growing and evolving field with new research and developments happening all the time.
We believe in changing healthcare one connection at a time. If you are interested in the opinions in this piece, in connecting with the author, or the opportunity to submit an article, let us know. We love to help bring people together! [email protected] 
Dr. Arta Bakshandeh is chief medical informatics officer for Alignment Health, a tech-enabled Medicare Advantage company championing a new path in senior care. Dr. Bakshandeh – or Dr. B. – began his career as a hospitalist and quickly became a medical director building care models for patients with Medicare and Medicaid. He joined the Alignment family in 2014 to help build Alignment's clinical model and clinical command center. He works side-by-side with data scientists to develop and implement Alignment's clinical data analytics platforms and home monitoring programs for patients with chronic illnesses. To date, he has been integral in deploying over 170 data science models across clinical and health plan operations. Outside of Alignment, he is an assistant clinical professor of internal medicine at the Keck School of Medicine of the University of Southern California (USC) and CoCEO of Global Physicians Corps, an NGO providing sustainable care in Tanzania and Ethiopia. In addition, he continues to work on the front lines treating patients statewide both in the hospital and virtual settings.