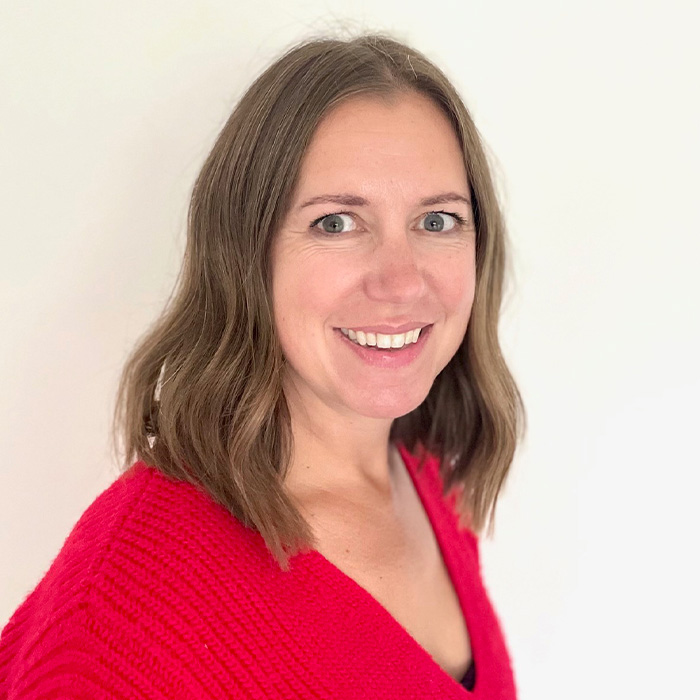 Gemma is Managing Editor at AIMed, with responsibility for engaging and growing the AIMed community and to highlight stories of health AI in action. An experienced science graduate with a background in veterinary and nonprofit sectors, she also volunteers as a Wish Granter for Make a Wish UK.
Co-founder and CEO of ClosedLoop Andrew Eye, on using data more effectively to improve health outcomes and help people achieve better quality of life. 
Andrew, you founded a mobile app company focused on business productivity before founding ClosedLoop. What led you to pivot to healthcare?
A few years ago, my eight-year-old daughter was just two weeks out from needing a liver transplant. We spent 3 grueling weeks trying to figure out why her liver was inflamed, getting tests done and waiting for diagnostic results. After all that time and testing, she was finally diagnosed with autoimmune hepatitis. She was on the verge of needing a transplant and undergoing surgery when the right treatment was an inexpensive dose of prednisone.
In that moment I realized just how little historical data had been used to determine what was wrong with her and what to do about it. We found out that in pediatric liver failure, 50% of kids who get liver transplants never have a diagnosis. The child gets a liver transplant and they don't know why. In 15% of cases, they never even run an autoimmune hepatitis test.
It was a wake-up call. There's an incredible amount of data at our disposal in healthcare, but it could be used so much more effectively to improve health outcomes and help people achieve better quality of life. I knew this was the opportunity I wanted to pursue: using data and AI to improve every health decision made by every physician and every patient every day. 
How would you characterize the readiness of the healthcare market for AI-powered solutions? Where do you see the barriers to adoption?
AI has become a board-level priority. Last month, Optum published their 4th annual AI survey and 98% of the 500 healthcare executives they surveyed said they have an AI strategy or are planning to implement one.
Healthcare organizations are not only ready for AI—they need it to succeed. Healthcare spending has ballooned to $4.3 trillion annually, and the industry is transitioning to value-based care out of necessity. Today's healthcare organizations need to maximize the effectiveness of their limited resources by using AI to predict costly, negative health outcomes and prevent them before they occur. AI is rapidly becoming table stakes and a necessity for financial success in alternate payment models.
I see lack of explainability and concerns about algorithmic bias as the main barriers to adoption. Clinicians won't act on predictions they don't trust and hidden bias can exacerbate health disparities. AI solutions must be transparent, explainable, and provide tools to detect and eliminate bias. Anything less is unacceptable.
What can you tell us about ClosedLoop?
ClosedLoop is healthcare's data science platform, purpose-built to address healthcare-specific needs and challenges. We are built from the ground up to help organizations navigate the complexities of AI in healthcare by enabling them to use all their available data, build models with features that leverage peer-reviewed clinical research, and provide clinicians with predictions they can understand and trust.
We're also the recognized leader in healthcare AI as demonstrated by being named 2022 Best in KLAS for Healthcare AI: Data Science Solutions as well as beating 300 other entrants including IBM, Accenture, Deloitte, Merck, and Geisinger to win the $1.6M CMS AI Health Outcomes Challenge in 2021.
How are you able to determine the impact that your data science platform is making? Is there a success story that you're particularly proud of?
Our customers are our partners, and we work with them every step of the way to ensure ROI and clinical impact. Before we help build and deploy a predictive model, we partner with them to understand their data, populations, potential use cases, and available resources to make sure we're predicting actionable outcomes that move the needle.
We assess impact at scale, but stories from clinicians about how we helped them prevent adverse events for individual people always stick with me the most.
There's one story in particular I always come back to. We identified an underprivileged teenage girl experiencing suicidal ideation who otherwise would have been overlooked for an intervention. Our model indicated that she lived far away from the nearest pharmacy and didn't have reliable access to transportation to fill her prescription for antidepressants. Because we were able to go beyond just clinical data, we were able to surface her and our customer was able to connect her to a social worker to provide the help she needed.
What is the most rewarding part of your role at ClosedLoop?
There are two things. The first is that I get to work with and grow a team that believes we can make the world a better place. Everyone at ClosedLoop is here because they're passionate about helping people and making a difference. I believe that AI is the transformational technology of our generation and I'm thrilled to lead a team that's committed to using it for good. The energy is infectious!
The second is that I get to see my team's determination and passion pay off when customers achieve their goals. We've adopted a motto at ClosedLoop: "We predict the future so you can change it." The "you" refers to the physicians and clinicians that act on predictions because at the end of the day, AI is just good math. Our work doesn't make a difference until someone uses that math, so we measure ourselves by the trust and success of our customers. I'm ecstatic about the impact we've achieved, and I always look forward to the next shared success in improving health outcomes.
Andrew Eye is is speaking at AIMed's Global Summit scheduled for June 4-7th 2023 in San Diego. Book your place now!
Andrew Eye is the CEO and Co-Founder of ClosedLoop, healthcare's data science platform. ClosedLoop makes it easy and affordable for healthcare organizations to use AI and machine learning to improve quality and reduce costs. Andrew's executive and entrepreneurial experience spans 20 years in startups and Fortune 500 companies. To date, Andrew has founded and sold three technology companies, including Boxer (acq. VMWare) and Ciphent (2010 Inc. 500 #16). 
We believe in changing healthcare one connection at a time. If you are interested in the opinions in this piece, in connecting with the author, or the opportunity to submit an article, let us know. We love to help bring people together! [email protected]