Alexis is director of content at AIMed, with responsibility for the research, development and delivery of products across events, digital and publishing. A highly experienced events executive with a career focus on the intersection between healthcare and technology, he is also a school governor leading on teaching, learning, and quality of education.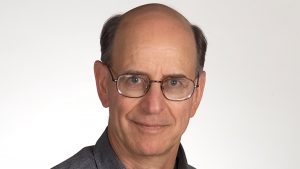 Ron Schilling on the levers required to steer the market in the right direction in AI.
You have been working at the cutting edge of healthcare technology since the 1970s. What are the top 3 achievements you are most proud of?
I arrived in healthcare during the birth of CT scanning. General Electric was aware of my activity bringing the microprocessor to market at Motorola – when I told (former GE Chairman and CEO) Jack Welch that GE was not effective in semiconductors, he asked me to consider CT.
The first thing I did for GE was to visit several top doctors and ask them how customers could best determine who to buy from. Based on their insights, we created the High Five factors for vendor comparison: technical leadership, image quality, throughput, life cost, and total service. Throughput and life cost define the profitability of the customer.
This was the start of Strategic Thinking Tools (see Bus 230 Introduction). It was the key to getting teams to work from the same sheet of music.
GE became the number one vendor in the US. I then ran the Far East and guided the company to a joint venture with Yokogawa, later acquired by GE as YGE. YGE and European activity brought GE to number one worldwide. My last role at GE was Head of Strategic Planning and Business Development, where I initiated the MRI program.
Diasonics MRI was initiated by a team from UCSF. The chairman was Arthur Rock, who knew me from the microprocessor business (Arthur was chairman of Intel). Since my major competitor in MRI was GE, my initial approach was to avoid GE. Knowing the GE gameplan, however, which I had helped to create, Diasonics MRI focused on the private market. We created a customer sharing business using Vans, which serviced approximately five private businesses – often attached  to small hospitals. The result was GE was number one, Diasonics number two, and so on. At Toshiba US, I had all modalities after acquiring MRI from Diasonics.
Medical imaging has been at the forefront of the AI revolution in healthcare. What is next for radiology?
When I think about radiology I think of the Donut Model – radiology in the center and sectors of radiology utilization surrounding it. A major example is interventional radiology, perhaps the largest and fastest growing sector. AI, machine learning, etc. is perhaps another rapidly growing sector.
Digital pathology is defining itself and could play a major role as a sector of radiology. Interactive mixed reality may expand the role of radiology by opening up areas such as orthopedics and oncology. These and other areas have been found to be lacking in definition when only 2D imaging is available (see The Patient Outcome Trajectory).
Radiology has a major role to play in facilitating the clinical/technical tie – an approach for integrating the physician/scientist bridge leading to advanced protocol development (see The Knowledge Model).
You talk often about the importance of interoperability. What needs to happen in order for this to become a reality?
Interoperability has missed the mark for too many years, impeding the ability of enterprise to become reality. Dr Cheryl Petersilge, former CMO at the Cleveland Clinic, stated that:
"One of the critical shifts that we, as radiologists, need to think about is shifting our focus to the outcomes at the enterprise level, and use our radiology environment and enterprise imaging as tools to affect the enterprise outcomes."
My take is that communications along the enterprise channel have been lacking. I have spent significant time during the last 10 years or so attempting to define a possible solution.
Let's start with the need for a common language – in this case, a visual language. At RSNA 10 years ago, a radiologist, seeing interactive mixed reality (IMR) for the first time, stated, "With this, I can speak intelligently with a surgeon.'' Wow – I knew we were halfway to the target. Two months later, at the Fogarty Institute for Innovation, a surgeon stated, "I can use this." He then explained that he could not use 2D displays because he "never opens up a patient and sees a 2D view." Wow – bullseye!
Visual language is very much responsible for bridging the radiology-surgery gap. The radiologist as surgical planner has therefore come a long way in improving interoperability, and hence enterprise.
You have worked at the very top of some of the biggest companies in the world, as a venture capitalist, and as a mentor to multiple startups. What advice would you give to new founders?
In the medical imaging and related areas, there are some fundamentals that I have followed:
(1) The clinical-technical tie
Having a clinical advisor/partner is an excellent match for the entrepreneur who is typically technical. The key is to have that type of partnership. I was fortunate to know Dr Alex Margulis during his early days at UCSF. The CT scanner from GE, and the MRI from Diasonics benefitted from that type of relationship.
(2) Luminary sites
Perhaps two sites work best as a balance of clinical input and time capacity. Venture capital teams are impressed that luminaries see the value in the technology.
(3) Previous experience for the critical parts of the team
The CEO may have been head of technology development or market development in the past.
(4) A vision
An understanding of the dynamics of the marketplace. How will the company's unique technology be able to carve out a growth path?
(5) A corporate partner (or two) who have a recognized need for the technology
An ideal mix is a corporate partner, with a base at the selected luminary site. This results in a triangle that simplifies many aspects of all five factors.
You are committed to steering the marketplace in the right direction in AI. What is your vision for the way forward?
(1) The clinical-technical tie
Having a clinical advisor/partner is an excellent match for the entrepreneur who is typically technical. Prior to joining the EchoPIxel team, I noted that the founder had a strong understanding and feeling for the clinical-technical tie. That is, he appreciated the clinical needs (vs. wants) of the customer and brought the technical skills that could satisfy those needs. Most successful entrepreneurs in medical imaging have either had the combination of skills or had a partner such that the team clearly had those skills.
(2) Integrating human intelligence (HI) and machine intelligence (MI)
A model has been developed, having a horizontal axis of intuition (human intelligence; doing the right things – DRT) and a vertical axis of cognition (machine intelligence; doing things right – DTR).
HI is key to creating protocol concepts and MI is key to optimizing protocol concepts. Professor Judea Pearl of UCLA (creator of "causal knowledge") appreciates the DRT/DTR designations, as they provide clarity.
(3) Optimizing patient outcomes
By utilizing (1) and (2) for guidance on the innovative use of 2D views and/or 3D interactive mixed reality views, the optimization of patient outcomes can be achieved. Before 2010, with the only choice being 2D views, there were few examples of the limitations associated with 2D views. By 2014, with 3D applications being used, faults tied to 2D views were appearing. Unfortunately, some examples would mistakenly be attributed to AI.
(4) Enabling AI; explaining AI
Having the right protocol based on the right viewing scenario.
"Just about every successful deployment of AI has at least one person in the loop," according to Rodney Brooks of MIT. In essence, he is pointing to the integration of HI and MI. Using the C/T tie for protocol guidance yields opportunity for AI to be enabled and explained.
(5) Dr Vinod Kumar of MD Anderson pointed out: 
"It is no longer adequate to analyze complex brain and skull base tumors on 2D flat monitors. The future of neuroradiology is in advanced techniques such as virtual reality and augmented reality, which produce a dynamic, interactive 3D view of the patient."
Ron Schilling obtained his PhD while employed by RCA Labs in Princeton. He was on the team that created CMOS and resolved surface state problems. With a desire to get closer to the customer, he transferred to RCA's semiconductor division. Realizing that marketing was an excellent area for customer interaction, he moved to Motorola where he became Director of Microprocessor Marketing. Leading the 6800 against Intel's 8080 was one of his most rewarding projects. GE came after him for CT Marketing, where he created the High Five factors for Vendor Comparison. Next came the challenge for GE to become #1 in the world with CT being the driver. Yokogawa became a major partner and together they became #1 in Japan. With excellent growth in Europe #1 was achieved. As Director of Strategic Planning, Ron created the #1 Medical Imaging plan for GE – the team responded in all areas and it was achieved. Next came Diasonics MRI and an IPO for the company. Toshiba, needing to bolster US operations, asked Ron to become SVP for US operations. Taking the company from $87M to $400M in 5 years was an incredible learning experience. The High Five became used worldwide. Today it's all about Interactive Mixed Reality and AI.