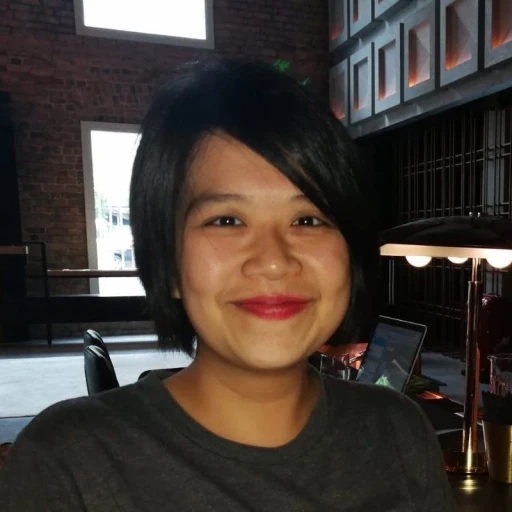 Hazel Tang A science writer with data background and an interest in the current affair, culture, and arts; a no-med from an (almost) all-med family. Follow on Twitter.
Dr. Hamilton Baker is a congenital cardiologist who is dual board certified in pediatric and adult congenital heart disease, as well as fellowship trained in interventional cardiology.
He received his B.S. in biology from the University of Michigan, his M.D. from Albany Medical College and all his postgraduate medical training at the Medical University of South Carolina where he is an associate professor.
He has authored over 40 peer-reviewed journal publications, over 50 published abstracts and holds a U.S. patent in image guided surgery. He has extensive experience in multi-institutional, translational medical research in areas such as medical device testing, multiscale modeling and image guidance system development.
He recently created the MUSC AI Hub to serve as an interest group and contact point for those interested in AI at the Medical University of South Carolina.
What's been your career path – how did you get here?
My career path started out pretty conventional for a medical subspecialist in the United States. I went straight through undergraduate work, medical school, pediatric residency, and cardiology fellowship. Along the way I was drawn to research that focuses on newer technologies. While my pivot to AI/data science may look somewhat abrupt from an outsider's perspective, it was quite a logical progression to me. I can't imagine ever getting tired of learning about the subject. I am fascinated by it and the more I learn, the more interesting it gets.
Did you ever come close to venturing into another career?
I came very close to pursuing a career in epidemiology rather than medicine, but ultimately decided that working directly with patients was the right direction.
What first drew you to tech/medicine and what do you love most about it?
The first real obsession I had with technology in medicine was three-dimensional echocardiography. Our center was one of the first pediatric centers to go 'all-in' utilizing it and I was a cardiology fellow at the time. The intellectual stimulation of exploring new technologies is what drives me toward working with tech in medicine.
What's the best way for clinicians or people at the start of their careers to get into AI medicine/healthcare?
It's difficult to provide a 'one-size-fits-all' approach. Two pieces of advice I would give are 1) spend some time considering what you want to do. Is it a research interest, a central career interest or are you just worried about getting left behind? 2) Consider what way you best learn. There is a dizzying amount of learning resources available on AI/ML/DS, so knowing what you want to learn and how you can most efficiently learn it is crucial to getting started. I think most clinicians waste a fair bit of time at first finding the right resources for them, I know I did. Most clinicians are pressed for time in general, so I worry there are a lot of people getting frustrated and giving up. That's why one of my main interests in healthcare and AI is education.
Who was a big influence on your own career path?
Anthony Chang has been a big influencer on my recent career path. I think I have taken a number of pages from his book (Intelligence Based Medicine), both literally and figuratively
Who inspires you?
My patients inspire me. Any time I feel like I have hit a difficult obstacle, I step back and look at how much they have to give everyday and it makes my obstacle seem quite small.
What drives you?
Learning. I just can't get enough of it. If you stop learning, it is time to head in a different direction.
What's the most rewarding thing about your role?
Most of the time I don't feel like I'm working because I really enjoy it. Also, seeing students get excited about AI/data science in medicine and helping them get started on their own journey.
And the most challenging?
The most challenging thing for me right now is remaining patient while healthcare institutions recognize the need to educate their workforces about AI/data science. While not everyone needs to be an expert, there are more and more people each day that want to learn, but the educational infrastructure is lacking at most institutions and the online resources are overwhelming.
How do you see the future of cardiology and AI?
I see it as a long-term relationship. AI is already infusing into workflow in areas like cardiac imaging. There may be the perception of big leaps with long periods in between, but to the keen observer the reality is a slow and steady integration with much of it behind the scenes of everyday workflow.
What are the main challenges and how do we go about tackling them?
One challenge I see in AI and healthcare is diffusion of knowledge and understanding. In order for AI to become a pervasive, positive force in healthcare, there must be a broader understanding of appropriate and useful application. We have started an AI Consult service at Medical University of South Carolina. Its purpose is to assist clinicians and researchers that want to integrate AI tools into their research (such as machine learning), but may not have the technical expertise to get started. We advise them, provide resources and help get them connected with those that have the technical expertise and are eager to work in healthcare research.
Do you think the present generation of cardiologists are prepared for that future?
I think they are as prepared as any previous generation. Throughout my career I have watched the rate of medical knowledge grow exponentially, but I have also seen the ease of accessing that knowledge grow along with it. This generation is likely better than any previous generation at accessing information efficiently via devices, which in my opinion is a more important skill than memorizing facts.
What can be done better to prepare them for that future – perhaps in training and teaching?
Future cardiologists (and all clinicians) will need to have a basic understanding of data science and AI applications. We already see early integration of these technologies into some medical curriculums. More importantly, is teaching them to connect with their patients and communicate in a way their patients can understand and absorb. Hopefully AI will facilitate that by decreasing clinician's workload.
What advice would you give someone starting their career in medicine?
I think it is a fantastic time to go into medicine. Medicine is yearning for fresh perspectives and I believe the next generation of clinicians is ready to deliver that perspective. Hopefully, these fresh perspectives will open up a wealth of opportunities that don't even exist yet.
What ambitions do you have left?
I would like to create a scalable model of AI transformation for healthcare institutions. A model that helps healthcare facilities of all shapes and sizes around the world reap the benefits of AI in ways that transmits those benefits to their patients.
Dr. Hamilton Baker will be speaking at the 27th Annual Thomas Pitts Lectureship in Medical Ethics on February 19th. This CME-accredited, virtual lectureship brings together internationally known scholars from many disciplines to explore the intersection of artificial intelligence, biomedical ethics, and health care policy. 
For further details and to register, visit here