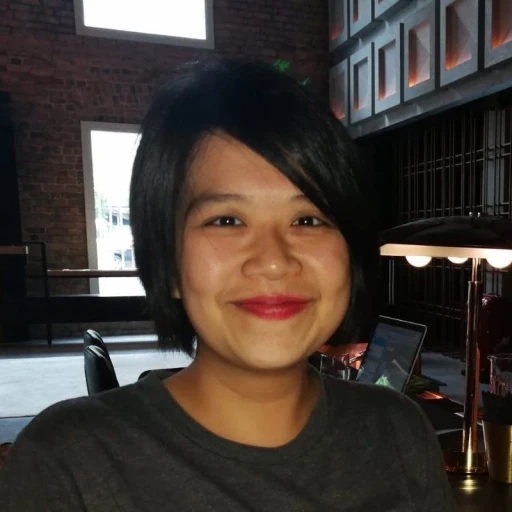 Hazel Tang A science writer with data background and an interest in the current affair, culture, and arts; a no-med from an (almost) all-med family. Follow on Twitter.
Fatme Charafeddine was expecting a smooth and enjoyable career journey as a cardiologist, but it turned out to be an exceptional and much more interesting one!
As I reflect on my early career as a pediatric cardiologist and electrophysiologist in Beirut, a quick flashback of events – challenging yet inspiring – comes immediately to mind.
Just one month after returning back home from Melbourne, where I completed my training in electrophysiology, Lebanon was enduring multiple and overlapping crises that shattered its body into countless pieces. Besides the global COVID-19 pandemic and the escalating political instability, major world records were logged into history in an unprecedented short period of time: the massive explosion in Beirut's port was ranked the sixth-largest artificial non-nuclear explosion in human history, and the Lebanese financial crisis was ranked the third worst crisis in decades, causing more than half of the population to drop below the poverty line!
These dire conditions have endangered people's basic rights and impeded their ability to access vital goods, including food, fuel, electricity, medication, life-saving medical devices, and even basic kids' vaccinations…
For me, it was not the right setting, nor the right moment, to embark on a pioneering journey being the first pediatric electrophysiologist in the country. But I felt so determined to proceed.
"Does running water stop when it reaches a rock? Of course not. It turns either left or right, and continues its way. Likewise, a positive person is confident that no challenge will stand in the way of achieving his/her goal."
Flash of Thought, Sheikh Mohammed bin Rashid Al Maktoum, the ruler of Dubai
So, what made me stare the world in the eye and continue forward were mainly two powerful blessings I was lucky to have:
Mentorship support
I always strived to create a climate of internal and external collaboration. I worked on building excellent connections with every member of the team within my institution, as well as outside. Being constantly in touch with world-renowned experts within the pediatric electrophysiology community was key for success.
Commitment, perseverance, and will
I was eager to learn and apply artificial intelligence to my workspace, having witnessed major and profound inequities in healthcare access and delivery, particularly among the underserved.
I did not hesitate to bring in the finest technology in ECG acquisition and analysis to my clinic, reproducing a similar work setting to the one I had been trained on during my fellowship at the Royal Children's Hospital. I had faith that installing a structured database management and storage system for electronic ECGs for the first time in Lebanon would be the cornerstone for spreading artificial intelligence in my domain and throughout the region.
I believe that AI is the smartest game-changing solution for underprivileged yet talented physicians to free themselves from their constraints, breaking down boundaries to the delivery of medical care. It is the leading way to democratize their clinical expertise, to share their know-how and to close the diagnoses gaps so that every child in the world has access to the highest attainable standards of care in an equitable manner.
I am thrilled to have joined the Pediatric Cloud Project, working with the BevelCloud team on the Moon Shot Mission to build a pediatric edge cloud, enabling precise and safe data sharing from all one million healthcare machines in 500 children's hospitals in the world. Based on the principles of federated learning and swarm intelligence, the project will enable continuous, privacy and network preserving model training, and deploying real-time AI models at the edge. It represents a major breakthrough advancement and application of AI in medicine. Such exemplary projects are defining the AI transformation in medicine, and I am honoured and privileged to play a small part in that.
Dr Fatme Charafeddine is a pediatric cardiologist and electrophysiologist from Lebanon. She is the  first practicing pediatric electrophysiologist in her country. She obtained her B.S. degree in Biology,  and her M.D from the American University of Beirut. She then completed her postgraduate medical  training in Pediatrics and Cardiology at the American University of Beirut – Medical Center, where  
she is a Clinical Associate. She earned an additional fellowship training in Cardiac Electrophysiology  at the Royal Children's Hospital in Melbourne, and became internationally board certified in cardiac  devices. She holds a visiting EP position at KidsHeart Medical Center in Dubai and Abu-Dhabi, being  as well the first pediatric-trained electrophysiologist in the UAE.  
Being inspired by a personal epiphany, she got empowered to democratize her clinical expertise,  broadening up the scope of her practice, and following her passion to learn Artificial Intelligence. She  became American Board Certified in Artificial Intelligence in Medicine, and joined the Medical  Intelligence Society. She is actively collaborating with international data scientists, from the US and  the UAE, on several projects deploying machine learning models for improving the automated  interpretation of EKGs. She joined the Pediatric Cloud Project, striving to be part of the Moon Shot  Mission in transforming Children's Healthcare worldwide.
Dr Charafeddine will be speaking at AIMed's Global Summit in Laguna Beach, CA on January 18-20, 2022. For more information and to book your place, CLICK HERE.