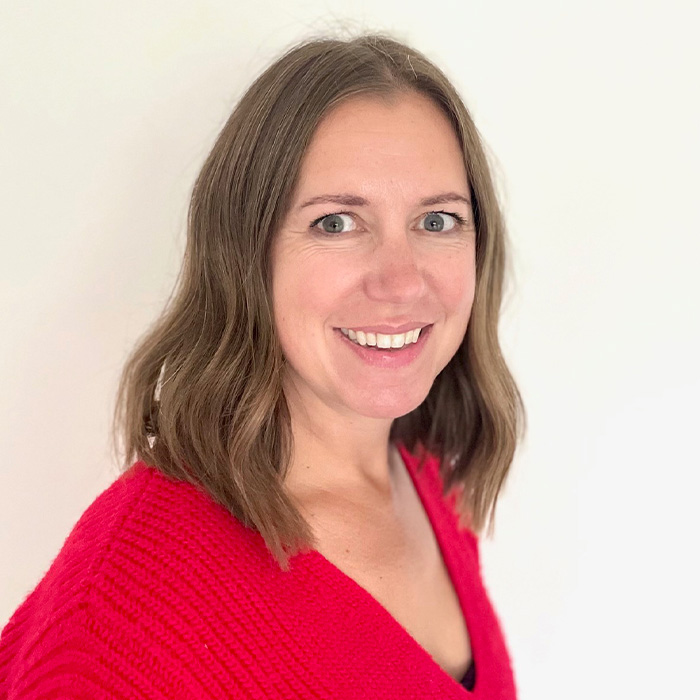 Gemma is Managing Editor at AIMed, with responsibility for engaging and growing the AIMed community and to highlight stories of health AI in action. An experienced science graduate with a background in veterinary and nonprofit sectors, she also volunteers as a Wish Granter for Make a Wish UK.
AIVF's Daniella Gilboa on launching a startup company in the healthcare technology space
You have a background as a clinical embryologist. What led you to specialize in artificial intelligence?
My work as a clinical embryologist allowed me to help hundreds of people conceive. With a master's degree in biostatistics, I began my PhD in a program that was a collaboration between the medical school and statistics department. Working with a registry based on huge amounts of data, I was developing statistical models for IVF and was exposed to the world of data science. I realized that there was potential in leveraging the massive amounts of data being generated today in fertility clinics to improve IVF. Together with Prof. Daniel Seidman, I founded AIVF, a reproductive technology company leading the digital transformation of fertility.
What problem are you aiming to solve and how do you think technology can help this?
Advances in fertility treatments have brought millions of children into the world, however, only a small percentage of people who need IVF for their family building have access to treatment. Furthermore, many processes in IVF labs are still reliant on paper documentation and manual monitoring. Additionally, digital systems are not able to easily
share data with one another. The current system is simply not scalable to keep up with the soaring demand.
AIVF aims to augment the care team with a deep layer of technology and connectivity that will bring about an end-to-end digital transformation of IVF clinics. Our suite of solutions harness technology to remove the barriers to successful IVF for people who want to become parents – namely, cost, access and uncertainty.
AI has enormous promise to improve healthcare, but it also poses ethical issues. What steps are you taking to ensure ethical considerations are prioritized?
Artificial intelligence raises a number of ethical concerns. The most common one is that AI is susceptible to inaccuracies, discriminatory outcomes, embedded or inserted bias. Our AI model is built using a database of millions of embryo images. This is the largest and most diverse data set of embryonic videos and medical records from leading IVF clinics in Europe, the US, Middle East, and Asia. As part of our commitment to excellence and privacy, we align with global standards and regulatory requirements.
How have you managed perceptions around trust of AI – both within the clinical setting and with patients?
We believe that any AI tool that is to be integrated into healthcare needs to be explainable and understood by the clinical team. In order to manage perception around trust for our AI technology, we speak the same language as the clinicians – biology and metrics – that they use and understand.
For patients, our approach at AIVF is to work together with IVF clinics to provide education about AI so that they understand the benefits for their care.
What is your vision for the future of AIVF?
My vision for AIVF is to continue building transformational technology to democratize access to fertility care. Our future is the same as our present – helping people become parents. This is amazing and magical, full of optimism and hope.  
What is the company focused on today?
AIVF is focused on commercial growth in Europe and intensive user research for future innovations.
What advice would you give to other female entrepreneurs seeking to launch a new business?
When you are building a medical product, it must be based on research and answer the needs of the customer. My advice for other female entrepreneurs is don't fall in love with your product until you have clearly established that you are solving a real, meaningful problem, confirmed by listening to your target users.
This fascinating topic of AI strategies for healthcare leaders, along with others will be discussed at the annual AIMed Global Summit, scheduled for June 4-7th 2023 in San Diego. Book your place now! 
We believe in changing healthcare one connection at a time. If you are interested in the opinions in this piece, in connecting with the author, or the opportunity to submit an article, let us know. We love to help bring people together! [email protected] 
Daniella Gilboa is an accomplished clinical embryologist, biostatistician, IVF researcher, and co-founder and CEO of AIVF, a reproductive technology company transforming the fertility journey. Throughout her years in Reproductive Medicine, Gilboa helped hundreds of individuals conceive and realized the massive potential of technology to help evolve fertility care into the digital era. She is committed to scientific discovery and contributes to international conferences, academic journals and takes active parts on various committees in the field.