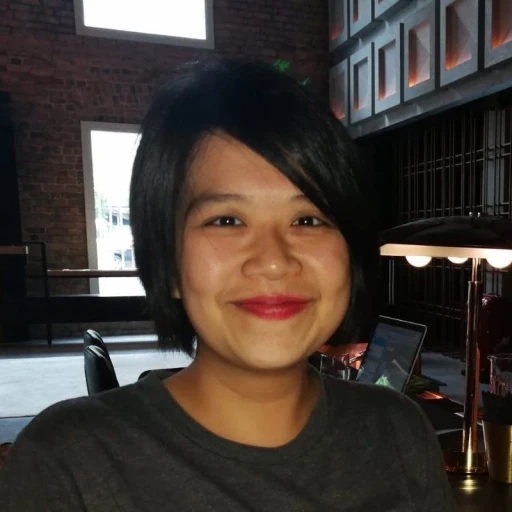 Hazel Tang A science writer with data background and an interest in the current affair, culture, and arts; a no-med from an (almost) all-med family. Follow on Twitter.
Dissemination of best practice is often a slow process, especially in medicine and healthcare where quality and consistency need to be at the highest level possible. However, regardless of how meticulous or skilled individual clinicians are; when put under extreme time and resource pressures, or forced to work with limited or unreliable data, care quality will suffer. The ongoing COVID-19 pandemic has thrown this concern into sharp focus.
The Polyphony Programme
To address the challenge of disseminating medical best practice in a more timely and useable manner, a group led by Dr. John Fox, an artificial intelligence (AI) scientist from the University of Oxford, has created a knowledge base of medical and healthcare information on the identification, triage, diagnosis, and management of COVID-19 infections. The collaboration is called the Polyphony Programme and it is using established knowledge engineering and symbolic AI techniques to develop a model of best clinical practice in the form of an executable knowledge resource that can be used to inform clinical work.
Polyphony's initial aim, back in March 2020, was to demonstrate a method for rapidly creating and deploying executable models of clinical expertise to serve as references for medical training and healthcare guidance in order to examine how long-term COVID-19 patient care could be improved. By late April, a prototype called Pathfinder 1 was developed in collaboration with clinicians at the University of Birmingham and other healthcare institutions and has been reported in the journal Learning Health Systems. Pathfinder 1 is now available for testing and demonstration on the OpenClinical website; a knowledge-sharing and publishing platform.
The genesis of OpenClinical dates back to Dr. Fox's work at Cancer Research UK in the late 90s. He told AIMed, at that time, he and his colleagues were keen to establish a sound theoretical and practical framework for modeling clinical competencies, so that computers could mirror these skills in a wide range of medical specialties and clinical settings. They created a framework for the approach which was refined and tested over the years in more than 15 trials and research projects published in mainstream medical journals.
When the COVID-19 crisis began, Dr. Fox believed there could be an opportunity to contribute to the mitigation efforts while also exploring the applicability of the OpenClinical approach to other priority areas of public health. "The Polyphony Programme was set up in March, with the mission to demonstrate a new way of sharing best practice from 'home to hospital to home' but also to exemplify how we can use AI to quickly build and distribute new point of care services in response to rapidly evolving public health issues." Dr. Fox says. 
Incorporating cognitive science concepts and best practice guidelines
In order to develop a system that is usable and value-adding for healthcare professionals, Dr. Fox and his team utilized cognitive science concepts which are the foundation of  OpenClinical's technology. These rely on an established language for creating executable clinical guidelines called PROforma which enables the modeling of decision-making and care planning in a way that is intuitive for doctors and other professionals, not a black box.
"PROforma represents clinical expertise in an explicit symbolic form. This is not only amenable to being used by the computer to make suggestions and give advice about a particular patient; it also makes it possible to explain the reasoning and supporting evidence for any recommendation that is being made," Dr. Fox explains.
COVID-19 care guidance published by the British Medical Journal (BMJ) Best Practice service was modeled in order to build Pathfinder 1. This model has the following key constituents:
A data model – the definition of relevant clinical and other parameters,
Clinical contexts – scenarios during a patient's journey when decisions need to be made, 
Rules for inference and alerts – e.g. to remind users when actions need to be taken, 
Decisions – the clinical options, logical arguments, and backing evidence 
Care pathways – giving recommendations for patient monitoring and clinical workflow.
OpenClinical provides a simple user interface "out of the box" so that interested clinicians can run case examples or input their own cases to assess how the system's performance.
An article describing the current development of Pathfinder 1 was published in the international journal Learning Health Systems (LHS) on 18 June. Dr. Fox believes Pathfinder 1 is the first COVID-19 application to demonstrate the use of AI to support clinical decision making in this way. At this point, it is a demonstration of a new way to share knowledge effectively, not a clinical strength service.
Although PROforma has been used successfully to build and deploy AI applications in many healthcare sectors and settings, the OpenClinical team has not yet done substantial work on infectious diseases. However, according to Dr. Fox, care pathways have previously been written on the assessment of risk and management of dental caries – a transmissible bacterial infection and other aspects of disease management – and they are developing a generic knowledge model for this and other kinds of pathways.
"Even if our method is not an AI panacea, I am very optimistic that it can be used effectively for many other kinds of medical conditions and Polyphony demonstrates a new option for developing strategies for novel emerging infections and other public health challenges," Dr. Fox adds.
Building Pathfinder 2
The Polyphony team has now embarked on improving and enhancing Pathfinder 1's core knowledgebase using test case data provided by clinicians. Alongside this work, the other primary focus in the next stage of development is to develop AI support for COVID-19 patients with significant co-morbidities.
Dr. Fox commented that the leading public sector source of clinical guidelines in the UK, the National Institute for Health and Care Excellence (NICE) is currently developing content on COVID-19 along with many other organizations around the world. The Polyphony team is establishing contact with several such organizations in order to develop a consensus framework and maintain the Pathfinder knowledgebase as new knowledge appears.
Another key challenge for OpenClinical and the Polyphony team is to scale up the approach to many areas of medicine across many clinical and non-clinical settings – 'from home to hospital to home.' The team wishes to demonstrate a new kind of digital publishing service combining the methods of open access publishing, open-source software, and open science. To achieve this, they are in the process of building on the wide experience and academic track record that OpenClinical has built up, through new partnerships involving professionals with skills that researchers and clinicians do not always have.
"Delivering the potential value of AI across medicine requires a lot more than technology. We need to empower healthcare professionals themselves to be able to capture knowledge for the AI systems to use – both knowledge about a specific medical problem or sub-specialty and general knowledge on how to make decisions, plan and manage care, and so on. This is what makes medicine so challenging but we are hopeful that the Polyphony Programme will provide the credibility to attract the resources we need to reach out to scientists and clinicians around the world who want to use AI to share their expertise and clinical research," Dr. Fox says. 
*
Author Bio
Hazel Tang A science writer with data background and an interest in the current affair, culture, and arts; a no-med from an (almost) all-med family. Follow on Twitter.