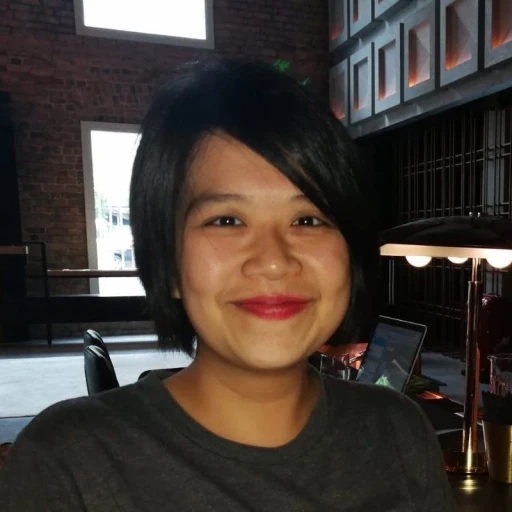 Hazel Tang A science writer with data background and an interest in the current affair, culture, and arts; a no-med from an (almost) all-med family. Follow on Twitter.
You don't have to live long to realize that not all things in life spark joy. From bad weather, train delays to the failure of opening your Powerpoint slides at an important meeting or trying to locate a file by trial-and-error names on the search bar. These are things that bring massive frustrations but cannot be overcome by decluttering. The same logic for data. 
Common data challenges 
Esteban Rubens, Global Enterprise Imaging Principal of PureStorage shared with AIMed at the recent Healthcare Information and Management Systems Society (HIMSS) 2019 conference that people generate data fatigue as a result of silos. This is a common problem in big enterprises where different departments do not necessarily use the same system for their work and data storage. In healthcare, according to Rubens, conflicts often result between the clinical and research sides with technical staff being accused of helping only the former. 
The situation gets complicated by the exponential growth of data that are streaming into the system on a daily basis. As data moves back and fore between these dissimilate units, security becomes a concern too. In many instances, companies may not notice the loopholes until a breach occurs or when they will like to integrate something new, such as artificial intelligence (AI). 
The Data Hub
Rubens noted that healthcare, as well as many other industries, need to value the data that they are sitting on. With words, images, test results and analyses, sometimes, data can be really unstructured and dirty. Data preparation, to code these raw data into usable, annotated ones may take up 80% of the AI research time. "It becomes incredibly powerful once you have that good data. Because that's when your training of your deep learning models get easier and results come much more quickly," Rubens said. 
So what PureStorage offers is a data hub, a common destination for all the data that is coming into the company to break down silos. "We know that people need to handle their data in a slightly different way when they are talking about AI. So, we are making it less cumbersome and annoying," Rubens added. As we know from KonMari, once things are properly aligned and stored, it saves up space. That's what the data hub meant by efficiency: to consolidate all tiers of workload within an enterprise and minimize storage space. 
But the difference between KonMari and PureStorage's data hub is, the latter is cloud-connected. SaaS (software as a service) removes the need to acquire external hardware if the company ever thought of scaling up. At a subscription fee, users enjoy evergreen updates and usage. This literally translates to a house which grows organically over the years and one does not have to worry about having too much stuff. 
Beyond tidying things up 
Most importantly, PureStorage had recently introduced ObjectEngine, a data protection platform which built for flash and cloud storage, to enable quicker data recovery. Traditionally, D2D2T (disk-to-disk-to-tape) is an archiving strategy which backs information in a disk storage system and periodically copied it onto a tape storage system. While economical, it may take up to days to get a piece of information recovered. 
But F2F2C (flash-to-flash-to-cloud) forgo physical storage and protect the information on the cloud for flexible recovery. In spite so, Rubens thought it's not enough to stop at keeping data in a place and safeguarding them when it comes to advance. "We need to make sure the AI research is democratize. Everybody should do it and you can start small. Of course, when you scale up you need the right infrastructure but it's about getting things started," he told AIMed. 
Besides, Rubens also highlighted the importance of partnership. "We work with everybody. From research institutions to medical centers. One of our clients who works in a medical school wishes to collaborate with the school of engineering within the same institution because they both have an interest in data science. So, they want to have data scientists that are trained in both areas, this is exactly what should happen." 
*
Author Bio
Hazel Tang A science writer with data background and an interest in the current affair, culture, and arts; a no-med from an (almost) all-med family. Follow on Twitter.