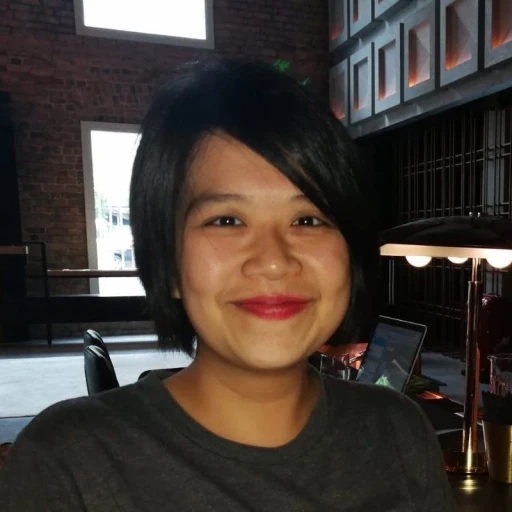 Hazel Tang A science writer with data background and an interest in the current affair, culture, and arts; a no-med from an (almost) all-med family. Follow on Twitter.
AIMed will be hosting its first ever AIMed Pediatric virtual event this November. Last week, three of the event speakers – Dr. Peter Laussen, Executive Vice President of Health Affairs at Boston Children's Hospital; Dr. Sudhen Desai, Director of Research, Interventional Radiology at Baylor College of Medicine, and Dr. G. Hamilton Baker, Associate Professor of Pediatric and Congenital Cardiology at the Medical University of South Carolina gathered together and discussed some of the key trends in artificial intelligence (AI) and pediatrics over a 30-minute long webinar.
Data as the common language
Dr. Laussen kicked off the webinar by elaborating his work on collecting physiologic data streaming from Intensive Care Unit (ICU) patients. He mentioned a platform has been developed to facilitate the process so that his team can be much more efficient in the allocation of manpower and resources during care. They are also planning to align physiologic data with other forms of huge data to access how patients are going to respond to treatments. On the other hand, Dr. Desai talked about the challenges of collecting and sharing data across independent institutions.
He agreed the ongoing COVID-19 pandemic has instilled a sense of urgency for individuals to open up and try to form collaborations to better evaluate some of these data. However, like most people, he is doubtful whether the relationships will remain in the long run and he suggested perhaps larger organizations can act as pivot to engage different institutions in the use of high-level technologies and bring them into the same clinical picture. Likewise, Dr. Baker said the pandemic had created an interesting effect on the digital twin project that he and his team have been working on.
According to Dr. Baker, the project started when they just moved to a new children's hospital. The real-time location tracking system had garnered the team a huge amount of data for quality as well as workflow projects, including the creation of a digital twin of the hospital. They have rolled it out on cardiothoracic procedures before the pandemic set in. This preliminary success allowed them to get projects up and running quickly as they shift their attention to COVID-19.
Keeping human in the loop
All three speakers believe the human factor component in AI is highly critical. "It's one thing to model the data and develop an algorithm; it's another thing to have a platform to display it and again, a completely different thing for staff by the bedside to regard the algorithm as something helpful," says Dr. Laussen. "Sometimes, we don't necessarily understand the workflow and the problems that need to be solved and expect people who work differently to adopt what gets developed".
Dr. Desai added what happened at the global level is taking these on new light. People have become more careful about how data is being evaluated and transferred, to minimize the possible biased in AI. Nevertheless, it will still take a group effort to overcome some of these challenges. "I think it's really something that institutions should spend more time diving into and not just in terms of how we create datasets but also the type of work they hope AI will engage in and the role staff and patients should play during the development".
The next decade of AI and pediatric
Dr. Chang asked guests to envisage the realm in the next decade. Personally, Dr. Chang believes the future of pediatric will be in the form of an "intelligent reality", whereby AI will be used on top of extended and virtual realities for education and training. He said at the hospital where he works now, many on-site programs were forced to shut because of the pandemic and it would have been nice if some of these tools were already available so learning won't stop.
Moreover, Dr. Chang thought edge AI would also be paired with wearable technology to facilitate the delivery of telehealth. Overall, Dr. Chang said hopefully, in 10 years, we won't be talking about AI and pediatrics like they are brand-new resources. Dr. Baker agreed, he added it is challenging to anticipate exacerbation in adults which they can report symptoms regularly, let alone pediatric. So, he hopes to see a surge in AI and edge technology so they won't lose anyone from this medically fragile population.
Dr. Desai wishes pediatric to be used as a springboard to improve the global health of children, particularly, the pediatric populations outside of urban environment. "I would really like to think that a lot of the work that's happening now – epidemiologic evaluation, identification of trends, successive interrogation of disease, and so on, will diffuse quickly. It certainly sounds altruistic because we are aware that commercially, it probably won't play out," Dr. Desai remarks.
For Dr. Laussen, he thought the idea of an intelligent platform may realize in the next decade. He said right now, we obtain data and information from the electronic health records (EHRs), imageries, and other sources. In the next 10 years, all these will merge into a single intelligent platform, rendering us details that we can leverage on.
The webinar is now available on demand here. Register your interest or obtain a copy of the AIMed Pediatric agenda here.
*
Author Bio
Hazel Tang A science writer with data background and an interest in the current affair, culture, and arts; a no-med from an (almost) all-med family. Follow on Twitter.