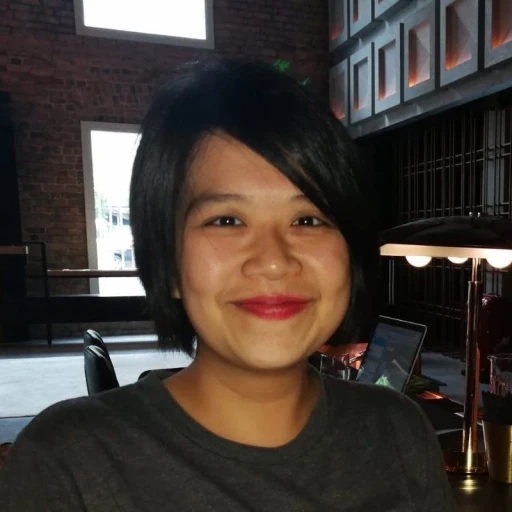 Hazel Tang A science writer with data background and an interest in the current affair, culture, and arts; a no-med from an (almost) all-med family. Follow on Twitter.
The effort to include young enthusiasts into the artificial intelligence (AI) in medicine industry was marked clear in the recent AIMed North America 2018, took place between 13 and 15 December in Dana Point, California.
Four high school students aged between 15 and 17 emerged to be one of the top abstract winners for the decision support and hospital monitoring category. Abhijit Bhattaru, Nathan Nakamitsu, Neil Deshmukh, and Srija Makkapati briefly shared their project on developing a machine learning approach to diagnose motor vehicle trauma patients, as they received the recognition on stage.
16-year-old Caprice Bussell showcased her idea on the use of augmented reality (AR) to promote appropriate behaviour among children in hospitals, during the evening abstract presentation session. On the last day of the conference, high school junior Tom Murickan spoke in a panel about his AIMed club initiative in school.
AIMed seized the chance to speak with two of them: Caprice Bussell and Tom Murickan, to find out more about the motivations behind these relentless attempts and innovations.
AIMed: Please tell us more about yourself.
Bussell: I am 16 years old and I am a high school junior. I am attending community college at the same time. I hope to be a pediatrician or plastic surgeon in the future and to benefit the medical World as much as possible.
AIMed: How did you know about AIMed North America 2018?
Bussell: I was an intern at Children's Hospital of Orange County (CHOC), reporting four times per week, to shadow neurologist Dr. Taraman and cardiologist Dr. Anthony Chang. During the internship, I got to meet and listen to different experts presenting their specialities. They encouraged everyone in the program to consider doing an abstract. So I did and here I am. I am so glad that I did because Dr. Chang got me interested in AI in medicine so much. I feel I have my heart focus on more specific things now and knowing that I will really want to be a pediatrician.
AIMed: Will you like to share your idea again, for those who had missed your abstract presentation?
Bussell: I plan to create an augmented reality application. Popular animated characters with different actions will appear in various locations within the medical facility, telling children what they should or shouldn't do throughout their hospital stay.
All characters will have a voice, so toddlers who can't read will be able to listen while older children who can read, will be able to follow the text to feel connected with the characters.
Ultimately, the aim of this AR application is to benefit healthcare practices both inside and outside of hospital and to prevent any communal infections.
AIMed: What makes you interested in working with children in the first place?
Bussell: I love children, with all of my hearts but of course, I do love adults too but I will say children are the future of the World. So I always want to work with children, in any way I can and paediatrics seems like a great way to help them. That's part of the reason why I arrived at the idea of this AR application.
The other reason is my mom, who doesn't want me and my sister to get sick. My sister was born with cleft lip and we know that at one point in time, she will have to undergo surgery. So, she can't be sick during that period and I thought an application like this will help.
AIMed: Now that you have received some attention from the AIMed community, what is your plan after this?
Bussell: I mentioned I am doing my high school and college simultaneously at the moment. So I hope to graduate high school with an associate degree. In that way, I will be able to continue my study in a medical school, to be a doctor and work with amazing people in places like this.
Eventually, I hope I can contribute back to the AIMed industry. I can't explicitly tell you how, but I know AIMed involves the use of new technology to battle against medical conditions, so there are many potentials out there. It will also be amazing if I can turn my idea into a real AR application or to write my own program which can help others.
Please continue to Part Two for the interview with Tom Murickan.
*
Author Bio
Hazel Tang A science writer with data background and an interest in the current affair, culture, and arts; a no-med from an (almost) all-med family. Follow on Twitter.