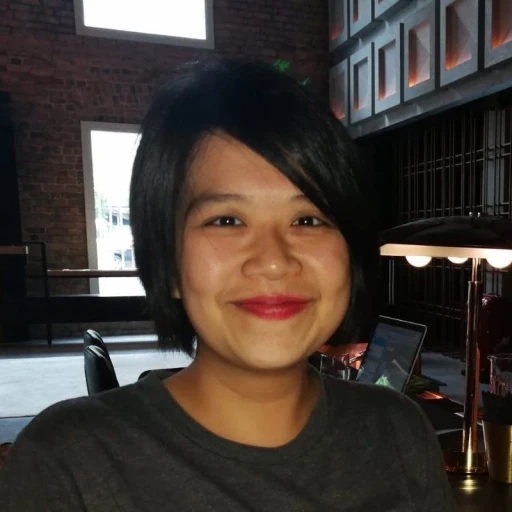 Hazel Tang A science writer with data background and an interest in the current affair, culture, and arts; a no-med from an (almost) all-med family. Follow on Twitter.
This year's Healthcare Information and Management Systems Society (HIMSS) conference took place between 11 and 15 February at Orange County Convention Center in Orlando, Florida. The annual event and one of the biggest of its kind attracted more than 45,000 healthcare and technology professionals around the World.
AIMed founder and chief intelligence and innovation officer of Children's Hospital of Orange County, Dr. Anthony Chang was the keynote speaker for one of the symposiums: "Machine Learning & AI for Healthcare". In which Dr. Chang discussed synergies between man and machine. Specifically, the impacts of data science and artificial intelligence (AI) in the form of deep learning (DL) on medical image interpretations and decision support.
While the rest of the AIMed team was busy catching up with delegates and interviewed them on their views and insights with regards to the latest developments in the industry.
Liberation and data relevance
Interestingly, although most attendees come from a vast different sectors of medicine, technology, and business, they all addressed one topic in a rather synchronized manner, and that is data. AIMed had witnessed this before during AIMed North America took place last December. Most of the attendees who AIMed spoke to at HIMSS 2019 emphasized on the importance of data liberation as well as data relevance. 
As Devesh Menawat, senior manager for product marketing of Masimo said, "we believe that data should be open and free for all our patients. Whether it's the information coming from our device or other devices… we can stream data right from those devices into our own and if they have the systems, we can actually connect at a system level". Likewise, Jonathan Symonds, chief marketing officer of Ayasdi added, "It's very important that we use the hospitals' own data. It's very easy to buy a national standard of data but then national standard doesn't reflect your patients' demographics nor does it actually reflect your hospitals value structures, in terms of what you practice".
Companies like PureStorage, which believes data is so crucial yet unstructured in the medical setting that they designed a data hub. It is to house what healthcare providers and developers think are the essential pieces of information required while developing or training their AI algorithm.
The misconceptions and competitions
The significance of data also prompted some of our interviewees to take the chance to clarify the role of data scientists and data literacy. Nathan Patrick Taylor, customer-facing data scientist of DataRobot said, "As a data scientist, I am not just sitting in my cubicle, banging out codes. They are going to eventually be put in front of somebody, that has to make a decision, so getting feedback from those folks earlier on, and making sure it doesn't cost them any extra work, that fits nicely into the workflow".
Dr. Anthony Chang advised those who are interested in instilling AI into their workflow, to not be afraid of starting small. "You don't have to hire a team of data scientists, just get some help, get going on a project, make AI a little bit less intimidating to work with"
This is especially so, according to the human resource solution of Optum, because data scientists have lots of demand across the industries as their skill set is very transferrable. So when the healthcare sector is looking at some of the goals in capturing data science talents, it is no longer about competing with other healthcare organizations. As such, it's always beneficial for healthcare providers to have some basic knowledge at hands and it is time to push for a revamp in medical education.
Author Bio
A science writer with data background and an interest in current affair, culture and arts; a no-med from an (almost) all-med family. Follow on Twitter.