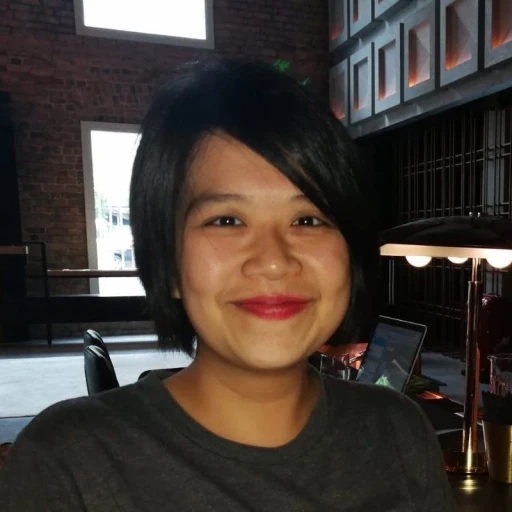 Hazel Tang A science writer with data background and an interest in the current affair, culture, and arts; a no-med from an (almost) all-med family. Follow on Twitter.
The age-old question – do our emotions play a vital role in our health? Much like the argument of science versus religion or art, the medical world today is keen on revisiting the former question. Today, health experts and Artificial Emotional Intelligence (AEI) company, BPU Holdings (BPU), are doing just that. As AI and medical worlds collide, BPU is exploring the correlation between cognitive health and dementia.
Mental health. It was something of a faux pas many years ago; something not to be discussed or admitted. Being vulnerable implied weakness and in some cultures, weakness is not acceptable. Gender roles have an immense impact on one's self- esteem and the pressures to be successful, accepted, pretty, and even "liked" among social media standards can have an effect on how people feel in this ever-competitive world. We're all just trying to keep up. How about when one becomes sick? Dementia, for example, is on the rise amid the demographic aging population. The growing number of patients who require special care is rising.
Using AEI, doctor's and clinicians are able to track patient's moods as well as interact and engage with patients on emotional levels, which are intrinsically tied to their physical status. How do we track that? Using BPU's AEI Framework, interactive applications from both the doctor's AEI and the patient's AEI are necessary to create a cohesive pattern of communication and understanding. What sets BPU apart is that we build both parts of the AEI interaction, in this case, the doctor and the patient, to create a cohesion of both AEIs to become succinct with one another. Our own individual AEI is unique to our own; however, AEI Framework enables two separate AEI patterns to comprehend each other through natural language processing and data cognizance. As such, our bot-tech allows the patient to be able to trigger mood, mental and emotional states of patients – some of which might be missed during the routine doctor's visit. How do you feel? is a question that often gets overlooked and is sometimes underrated. AEI Framework will be able to track and learn a patient's routine patterns and set reminders for medication and assess both psychological and physical symptoms outside the doctor's office. Using IoT devices, the technology also has the ability to detect unwanted falls, rapid waving motions and high distress levels that will immediately alert hospitals and the patient's doctor.
BPU Holdings has partnered with Seva Technology – an American company in Tucson, Arizona to further the research and development. Seva was founded by Dr. Salim Hariri, Full Professor in the Electrical and Computer Engineering Department of the College of Engineering at the University of Arizona, and Dr. Nimit Agarwal, Division Chief of Geriatrics at The University of Arizona-College of Medicine Phoenix and Banner University Medical Center-Phoenix. Seva's Mission is to devise innovative and intelligent software solutions for improving patient outcomes. Together, BPU and Seva are implementing AEI technology to further medically scripted conversations and tests for dementia patients.
BPU Holdings CEO, Oh SangGyoon emphasizes, "The human brain is a complex organ. We developed AEI Framework not just for patients, but we built it for the doctor's as well. Communication can only be effective when both parties are understood, clearly. Our hope to is that AEI will contribute to better diagnosis, treatment and care." Oh further adds, "This is just the beginning of what AEI can do for improved healthcare, self- care, and betterment of life."
BPU Holdings Mission is to generate the most advanced, secure and innovative Artificial Emotional Intelligence technology in the world. Embedding AEI on medical technology to innovate smart maintenance of healthcare BPU advances the human condition by providing rigorous tools to improve emotional intelligence.
Today, technology is in a differen space than it was 10 to 30 years ago – maybe even last year. As the race towards technological advancement is influential, tech innovators and collaborators in medical industries must practice safe and ethical standards for users and patients. While there are many hurdles and measures to be tested, it all starts with understanding the simple question – how do you feel?

Love the story? Most guest posts can be read on AIMed blog.
Author Bio
Oh SangGyoon is an innovator and visionary of how technology can impact the future. Graduating from Inha University, he majored in Chemistry. From early on, he's had a knack for learning how things work. He led a broadcasting station specializing in satellite and radio communication. His efforts drove him to become a UN strategic partner for Korea's World Young Forum during college as well. Later, he founded and served as CEO for multiple technology companies, such as Vijit International and Buruso Co. Ltd., which proved to be profitable even in its early phases. He also specialized in IT security with VPN-CRM coding. He managed KEB bank for six years while creating the first automated banking and credit card system that continues to be globally implemented today. Oh's inventive modernizations in the banking system allowed him to be promoted at a rapid rate. It was then he realized how impactful technology can be and how it can serve communities all around the world.
Oh is most fond of his leadership in WOSM – World Organization of the Scout Movement, an NGO (non-government organization) with over 50 million participants. As an elected member, he served six years governing world events in the Asia Pacific Regions, including 28 countries. It was a fruitful time in his life where he actualized his appetite to lead and influence. Today, he is devoted to leading BPU Holdings – the most advanced, usable, secure and innovative Artificial Emotional Intelligence technology in the world.