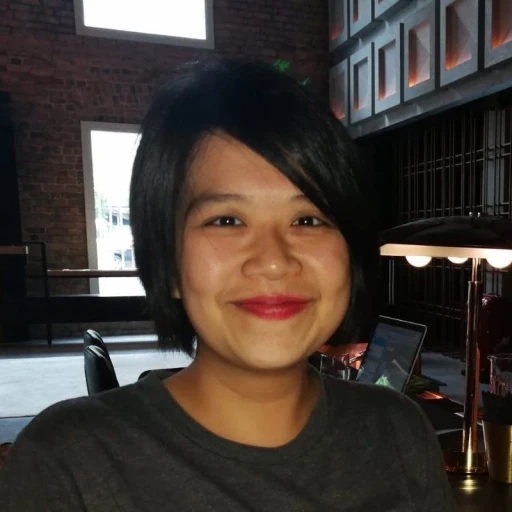 Hazel Tang A science writer with data background and an interest in the current affair, culture, and arts; a no-med from an (almost) all-med family. Follow on Twitter.
Staying ahead of sepsis

Sepsis is a life-threatening condition that affects over 48 million people around the world every year, and accounts for nearly 20% of all global deaths 1. Technically, sepsis is defined as life-threatening vital organ dysfunction, due to an infection. It's a startlingly large problem that triggered the launch of LifeBell AI, an Atlanta-based technology start-up that provides early sepsis prediction solutions. LifeBell AI's founder & CEO, Erez Goren, talks exclusively with AIMed…
What was the motivation behind setting up LifeBell AI?
Over the last thirty years, I've founded and led several successful technology companies. The focus ranged from Point of Sales software (Radiant), to Enterprise Resource software (BlueCube), to Video Game development (HiRez). Each of these companies took off and grew larger than expected, eventually employing thousands of people. I even had the pleasure of serving for several years as a public company CEO in the case of Radiant, which had its IPO on NASDAQ back in 1997.
So after those successes, I wanted to create a company that would allow me to give back in a more meaningful way, and help people and society as a whole. I saw a great opportunity to do just that, by taking my experience in building software companies, and applying it to the healthcare industry. LifeBell AI was designed with that purpose – to create intelligent software that saves lives, and improve patient health outcomes.
How did LifeBell AI come about?
About four years ago I was talking to two universities here in Atlanta – Emory University and the Georgia Institute of Technology – about potential projects that I might be interested in funding. It was there I met Dr. Gari Clifford, the chair of Emory's Department of Biomedical Informatics. We spent the next few years discussing which projects were most viable to commercialize, and could have the greatest benefit for patients.
Gari and his team have world-class expertise in the application of signal processing and machine learning to medicine, especially in time-series data, and had already been working on sepsis diagnostics for several years. Over time, I realized we could translate that work into an enterprise software solution, and potentially save a huge number of patient lives while also significantly reducing costs for health systems.
So why sepsis?
Sepsis is a massive problem – it affects over 48 million people each year globally 1, is the number one cause of deaths in hospitals 2, the number one cost of hospitalization in the US 3, 4, 5, 6, the number one cause of readmission in hospitals 3,  and the number one killer of our children 7, 8, 9. In fact, it affects 20 million children a year 1. So sepsis has a huge cost to human lives, our communities, and our healthcare systems.
Unfortunately, there is no known sepsis preventative or treatment therapy at this point. However, Gari explained to me how catching sepsis earlier can help reduce associated morbidity and mortality, through earlier administration of antibiotics.
Why does early detection matter?
Studies show that for every hour that passes where sepsis goes untreated, there's a roughly 8% higher mortality rate for patients 10. So, by predicting sepsis onset in advance using sophisticated algorithms and equipping clinicians to treat it more quickly, you can significantly improve health outcomes for many patients.
Perhaps not every patient can be saved because some people become septic while already dying of other conditions. However, there are still many preventable and tragic cases that occur where we can have a positive impact. There is also mounting evidence that there are other conditions in which patients can benefit from early prediction and treatment, such as kidney injury 11.
So what can AI-driven solutions do for healthcare providers?
It appears appropriately trained and tuned algorithms can help clinicians predict sepsis onset earlier, given the right data. The software can also run constantly in the background for the entire patient population, providing continuous vigilance. The goal is to empower clinicians to stay ahead of sepsis through our software solution. Every hospital setting is unique, so our current focus is on intensive care units (ICUs), because that's where we can have the greatest initial impact.
Earlier patient treatment can significantly reduce sepsis-related costs for healthcare providers. Reductions in mortality and morbidity rates, length of stay, and readmission rates for patients are all potential benefits. Additionally, a goal of ours is to create low cost systems for developing countries and underserved communities. This is where the AI diagnostics in a system like this can be so beneficial, because it empowers all caregivers with access to the knowledge and experience of a world-class expert through technology.
What have been the main challenges?
Most of the challenges are concerned with the type, quality, and frequency of the data. You have very noisy data coming in nonstop from different instruments, at varying time frequencies, in multiple formats, with all of the inconsistencies and idiosyncrasies in how different hospitals record and store that data. So there is a lot of work in the cleaning, validation, and processing portions of the pipeline, and it took us several years working with the universities and data scientists to develop that domain expertise. You also need to create models that generalize well across multiple sites and different patient populations. Lastly, biases from one site can create performance problems, particularly for more disadvantaged sub-populations 12.
The other key challenge is designing implementations and workflows for interested customers, because every hospital has their own particular systems and practices. We've been building our implementation team and speaking with end-users to address this piece.
What's the reaction been like?
So far, it's been great! The passion and excitement from our team is part of what I love about building companies. We have several upcoming clients and are actively working with a very large US healthcare system already – we expect our sepsis solution to go live with them mid next year.
It also takes time and expertise to fit an algorithm-based solution into a live hospital environment and meet the extremely high privacy and security requirements. We have many key people working on the technical implementation of the project right now and are quickly growing that group.
Does that mean you're hiring?
Yes! For interested readers, please visit our website, lifebellai.com, to learn more about our culture and career opportunities. We've brought together a group of exceptional people at the company, and we're excited to bring on more talent.
We're hiring for a variety of positions – data science, programming, project management, and security all come to mind. We're especially interested in hiring world-class data scientists with machine-learning expertise, as we're expanding the scope of diagnostics our system can perform. Remote work is generally ok too, from anywhere in the United States.
LifeBell AI is also fully-funded, and growing quickly, with the investors of the company being myself and my brother, Alon. We've worked together for nearly 30 years, and previously built Radiant as co-founders. We're patient investors – for example, when I started my video game company, HiRez, I personally invested over $30M and 10 years of time until it became profitable.
Our mission is centered firmly around saving lives. We have all the funding we need to ensure we're financially stable, can hire great people, and can achieve our goals and grow.
Did the pandemic interrupt your progress?
Only in that everybody's working remotely, but it certainly didn't affect our progress. In fact, it's helped us in some ways – for example; meetings can take place virtually on a video call rather than having to take a two-hour flight. In the end, it's still all about the human interactions between the technologists, clinicians, and patients.
For more information on LifeBell AI, please visit:
BIOGRAPHIES

Erez Goren – LifeBell AI Founder & CEO
Erez was the founder & CEO of Radiant Systems (NASDAQ: RADS), a leading Point of Sales software company, which he grew to over 100,000 software deployments worldwide and 1,000 employees. He took Radiant public in 1997, before its acquisition by NCR in 2011 for $1.2B. Prior to Radiant, Erez got his start by programming Atari video games in the 1980s.
Erez was also the Founder & CEO of BlueCube Software, an enterprise management software company, which grew to over 25,000 software deployments worldwide. BlueCube was later acquired by RedPrairie in 2006.
Erez is also the Founder & CEO (now Chairman & Majority Owner) of HiRez Studios, a video game development studio with over 70 million players worldwide, and 500+ employees.
The combined companies have created an aggregate of roughly $2B in market value, and thousands of direct, permanent jobs within the United States and globally.
Dr. Gari Clifford – LifeBell AI Founder & CSO
Dr. Gari Clifford is the Chair and Professor of Biomedical Informatics at Emory University, and a Professor of Biomedical Engineering at Georgia Tech. Dr. Clifford was previously an Associate Professor at the University of Oxford and a Principal Research Scientist at MIT, where he commercialized multiple biomedical innovations, and managed the creation of the MIMIC II database, the largest open access critical care database in the world.
Dr. Clifford's research spans critical care, digital psychiatry, global health, mHealth, neuroinformatics and perinatal health. He holds a doctorate in Biomedical Engineering & Neural Networks and an Honorary MA from the University of Oxford, a MSc in Theoretical Physics from University of Southampton, and a BSc in Physics from University of Exeter.
Sources