ATTENDING
The AIMed flagship event is back, in person! We can't wait to welcome you.
It is time to get serious, make up for lost time, reconnect and get back in the room.
This is a healthcare event like no other. Let us be clear, the time for talking is over and the age of AI implementation is here. This interactive, immersive in-person event brings 750+ medical professionals together to drive the next generation of healthcare innovation.
WHY ATTEND
Founded by Dr Anthony Chang, AI Med is the only global event created by clinicians for clinicians
A standout programme solely focused on what matter most  – practical implementation – delivered by industry pioneers.
Our audience is shaping the future of this space. Make meaningful connections with like minded experts who are defining what's next.
Immerse yourself in our new look and refreshed event; hands on demos, interactive workshops, the SMART Health Expo.
An experience like no other, escape to luxury in California at our stunning venue at the The Westin St. Francis San Francisco on Union Square
There is no replacement for face to face – we are back live and in person.
WHO ATTENDS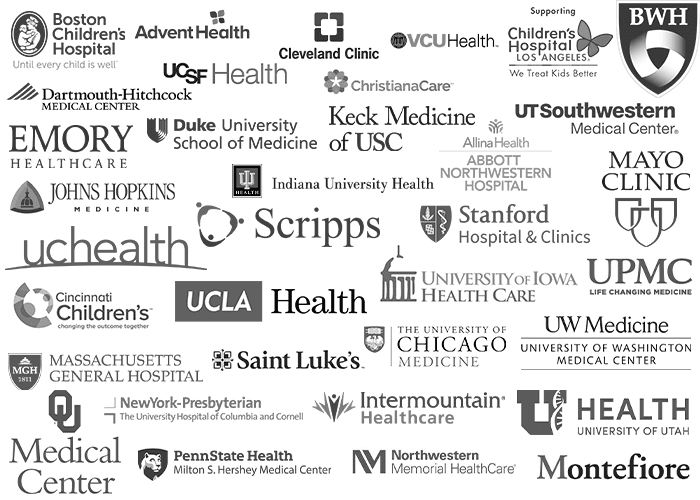 SMART HEALTH EXPO
The AI game has moved forward. The talking is over. It's time for real solutions. 
At the AIMed Global Summit 2022 we are launching Smart Health Expo to reflect the growing need within healthcare organisations for tangible Smart healthcare solutions. 
Population health management | Guided decision response | High quality remote care | Remote patient monitoring | Automated processes
Our new Expo, running as part of the AIMED Global Summit, gives you access to the most exciting suppliers in AI led SMART health to showcase their new technologies and real-life solutions. 
We've moved past talking about AI theory, it's time to get your hands on the most innovative AI technologies out there. See and experience these products first hand and discover the benefits they will bring to you, your team and your patients.  
Your AIMed Global Summit ticket will give you full access to the Smart Health Expo over 3 days.