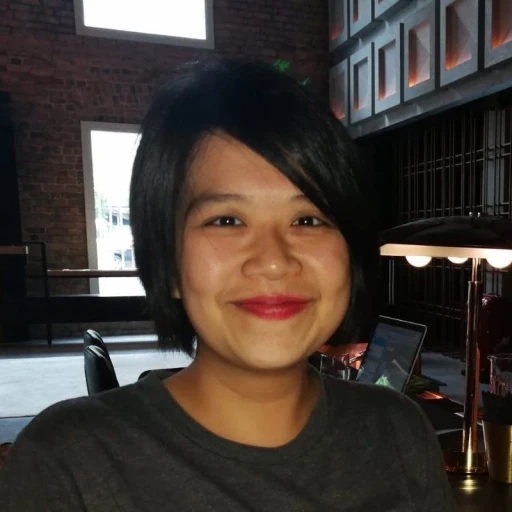 Hazel Tang A science writer with data background and an interest in the current affair, culture, and arts; a no-med from an (almost) all-med family. Follow on Twitter.
All systems go! How AnesthesiaGO's AI-enabled software is dramatically reducing the burden on anesthesiologists
It's 5pm. As an anesthesiologist at one of the largest healthcare facilities in the country, you are attending to a trauma patient who needs an emergency operation. Your schedule says four more patients are in line for your service later this evening. On top of clinical duties, you are also responsible for assigning other anesthesiologists to handle the 80-100 cases arranged for tomorrow. Certain criteria need to be fulfilled for the allocation. They include the anesthesiologists' work credentials; specialties; surgeon preferences; an adequate traveling time between locations, avoid double booking, account for late or urgent assignments and so on.
Currently, the process of scheduling anesthesiologists is accomplished by paper and pen or on an excel spreadsheet. Either way, it's time-consuming and often results in human errors like scheduling the same person at different locations at the same time. In general, it may take an hour or more to assign a medium size group of anesthesiologists to their respective duties. As your healthcare system grows larger and more anesthesiologists join the clinical service, the task becomes exponentially challenging and increases the chances of making more mistakes. It's common to receive calls and text messages after completion that a particular anesthesiologist is not available for a certain time slot due to leave or other commitments.
In short, there can be a lot of chaos before every surgery. In short, it's not clinical work that troubles the anesthesiologists but administrative burdens. "Part of our job is crisis management, we deal with a lot of life-threatening events from traumas, hemorrhages, to those with difficulties breathing," says Dr. Mike Bronson, Anesthesiologist in Orange County, California and Founder and CEO of AnesthesiaGO. "Many of these events are highly stressful. Yet, the most stressful part is not about saving lives but handling the paperwork that needs to be completed in the shortest possible time."
AnesthesiaGO was born to disrupt this process, with the help of AI. "I realized there was a significant problem with anesthesiologists' workflow and decided to work a solution that should have been in place long ago," Dr. Bronson continues. "I want to make scheduling more efficient and functional by asking the software to import cases and identify available personnel for the next day. AI is getting more attention in the domain lately. One example is incorporating the technology in breathing management during anesthesia delivery. Another is a machine that will infuse intravenous solutions into patients and monitor the depth of anesthesia and adjust the amount accordingly.
"Moreover, in the past, regardless of whether a patient is having a gallbladder surgery or knee replacement, many surgical procedures have had to be done in the hospitals. Now, patients can choose the same procedures to be performed at an outpatient surgery center. Anesthesiologists are also becoming more involved in what's called 'out of department anesthesia cases'. We must be more mobile and roaming between more sites. The complexity of scheduling increases tremendously. It's like solving a giant puzzle especially if you want to avoid requesting an anesthesiologist to attend a case and sit around for two hours waiting for the next case. This is just not maximizing efficiency."
To ensure that the software works, Dr. Bronson spent four months studying past data and figuring out different ways of scheduling. "It was challenging because it's not obvious how the solution should be built," he says. "I had to sit down with my business mentors and directors to conceptualize it. I then took the solution to a friend, who runs a company in the areas of data analytics, advanced algorithms, and UI and UX designs. I was lucky as they expressed interest in my problem and solution. From there, we spent the next six months building the basic infrastructure and lay a foundation for the algorithms."
Dr. Bronson and his team spent another four months testing and fine-tuning the algorithms. They also launched a three-month long soft trial phase for users to try the program. "During that period, I would make scheduling using the AnesthesiaGO platform alongside my manual schedule, making comparisons to see if the algorithms can do better than me," Dr. Bronson says. "We also asked users to provide feedback on our program before making it live in our institution. The platform has been running for nearly five months now and it has been really positive."
Even though the COVID-19 pandemic has added to the challenge of setting up a new business, Dr. Bronson explains that the lockdown, and cutting down on non-emergency procedures, had given him more time to develop AnesthesiaGO with his team. "Often, clinicians have good ideas on overcoming the challenges they face every day at work. However, most of the time, these good ideas never go anywhere," Dr. Bronson adds. "I feel clinicians should take a step further, by speaking with their peers or experts in the field to get their opinions and develop a prototype. From there, gather more opinions and decide if it's worth investing more time and effort."
Dr. Bronson is planning to make AnesthesiaGO more "active" next. "I hope the platform will eventually be able to assist boardrunning; to alert the anesthesiologists by sending them a text once a case has been assigned to them," he says. "I think it's important to note that we are not just thinking of solutions for problems today; we need to spare a thought of the problems that may emerge down the road. For example, COVID-19 accelerated the adoption of telehealth. Instead of improving telehealth visits, why not develop Bluetooth-enabled blood pressure monitoring devices or pulse oximeters so that clinicians have real-time access to vital signs during telehealth visits? I know someone may be looking at these things already but what I'd like to say is try to innovate for tomorrow."