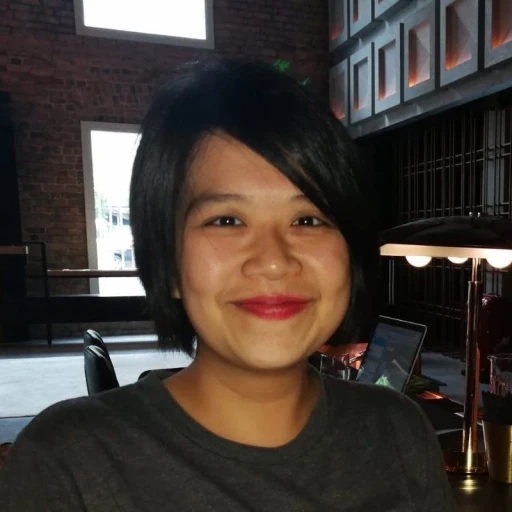 Hazel Tang A science writer with data background and an interest in the current affair, culture, and arts; a no-med from an (almost) all-med family. Follow on Twitter.
Arterys' co-founder John Axerio-Cilies never thought he would venture into the world of medical AI until he had an opportunity to build a platform to facilitate collective intelligence in medical imaging.
It isn't wrong to say that a knock on the door changed the life of Canadian John Axerio-Cilies.
Having arrived at Stanford University in 2007 with a dream of building a racing car, he managed to secure funding from the Toyota Formula One team to complete his PhD in mechanical engineering, with a thesis on the aerodynamics of the front wheel assembly of racing vehicles.
While this achievement did not land Axerio-Cilies his dream job, he instead went on to build a company focusing on computational fluid dynamics (CFD) simulation of the upper airway.
Then a mutual friend knocked on the door when Axerio-Cilies was doing his research in the engineering lab. This friend wanted to find someone – preferably a physics whiz – to simulate airflow through his upper airway to predict the outcomes of an upcoming surgery he was about to undergo. Axerio-Cilies offered help and submitted the solution to the program in innovation and entrepreneurship at the Stanford Graduate School of Business.
As an engineer without commercial and industrial backgrounds, Axerio-Cilies soon realized venturing into healthcare is not the same as building a dream race car.
"The whole process of funding and selling healthcare technology has proved to be challenging," says Axerio-Cilies. "We tried for a few months and learned a lot by speaking with clinicians and people who know how this technology could be used."
The turning point came when Axerio-Cilies met two Stanford physicians, Albert Hsiao and Shreyas Vasanawala, who were planning to leverage 4D Flow technology to visualize and quantify blood flow that can take place in minutes. The aim was to help improve the diagnoses of newborns and children with heart defects.
Pediatric cardiovascular diseases are most often detected using ultrasound, which offers only a partial view of the heart without blood flow quantifications or MRI, requiring many hours when a child must be secured to a scanning table.
Administering cardiac medicine tends to be an educated guess as there isn't an accurate quantification of the patient's condition. While 4D Flow technology helps radiologists to better assess patients, image archiving servers in hospitals were not able to read such big data files. Hence, through a partnership, Axerio-Cilies, Drs Hsiao and Vasanawala co-founded Arterys. They hope to create an automated, intelligent and zero-footprint medical imaging analytic cloud platform for radiologists to have direct access to these lifesaving images and unleash real-world clinical data to make healthcare more data-driven and accurate.
Arterys' first application, Cardio AI, targets structural heart disease. According to Axerio-Cilies, it's difficult to identify structural issues such as leaking valves, holes in the heart, and the presence of only one ventricle using conventional approaches like echocardiography.
"We need trained specialists to identify what's in the images to confirm the telltale signs of certain heart conditions," he says. "Cardio AI not only provides what's on the images but also the flow data, something that has not been made available, cutting down on any cumbersome workflow and facilitating radiologists' decision-making processes."
Furthermore, Cardio AI engages deep learning in heart segmentation, a process of trying to annotate the borders of the heart muscles. It's a relatively tedious process and may take radiologists 30 minutes to an hour for some cases. With Cardio AI, those minutes of annotation are now compressed into a couple of seconds.
"It's a paradigm shift as compared to manual techniques," Axerio-Cilies adds. "Since radiologists can get the information they need in a few clicks."
Arterys also has several other products examining brain and lung imageries and it has a special long-term emphasis on the ideas of collective intelligence and cloud-based AI.
"This is how Arterys works," Axerio-Cilies explains. "Whenever a patient gets a scan, their information gets stripped away from the images so that nothing that can individually identify a person can ever be released. The encrypted pixel data will then be sent to our Cloud. Our users – from clinicians to researchers – can log into a zero-footprint viewer to retrieve the encrypted pixel data or patients' protected health information provided by the hospitals. We aggregate the data on the Cloud to provide them with insights in the form of a structured and quantified report which can be analyzed, validated, or modified.
"We are FDA cleared and CE marked. We believe our platform and methods can turn radiologists from qualitative and subjective to quantitative and objective. As users engage with our platform, we learn what they are doing, their mistakes and improve performance through regular updates.
"The intelligence radiologists utilize on the work done on a particular patient is limited between them. The data and decisions taken are seldom shared across institutions or the world. So, we hope the Arterys platform can be that centralized system to facilitate collective intelligence. This is what we plan to achieve."