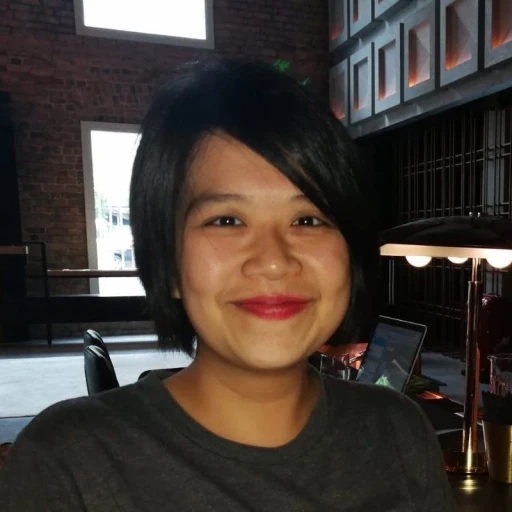 Hazel Tang A science writer with data background and an interest in the current affair, culture, and arts; a no-med from an (almost) all-med family. Follow on Twitter.
In a new collaboration between Kheiron Medical Technologies and Emory University, the British machine learning start-up announced in November that its AI breast screening technology, Mia, would evaluate data from prior mammograms on over 50,000 African American women taken at Emory Healthcare. The partnership aims to reduce potential biases in Mia and address the historic underrepresentation of African Americans in breast cancer research and the development of AI tools.
In an exclusive interview, AIMed spoke with Kheiron's Chief Strategy Officer Sarah Kerruish and Chief Medical Officer, Dr. Chris Austin on the progress of the project, its unique challenges, and how humans and machines can work together for the best outcomes.
"Breast cancer affects millions of women worldwide so there's no question an AI diagnostic tool targeted at the disease needs to have good generalizability," says Kerruish. "It's not difficult to develop an AI tool that performs reasonably well on a limited dataset in a black box but getting it to work for anyone, anywhere, is extremely difficult. That's why we start with large-scale clinical trials. Eventually, our aim is for Mia to be deployable on unseen data, including women from different ethnic backgrounds. Kheiron's mission is to transform cancer diagnostics using AI. We hope, in 10 years, 'cancer' will have an entirely different meaning because of newer treatment and better accuracy in detection."
"The work we are doing with Emory is to understand and improve Mia's performance on an entirely different population of individuals, with unique genetic and ethnic backgrounds," Dr. Austin adds. "Approximately 45% of the Emory screening datasets include African American women. This project will help bring Mia's performance to the next level and reassure both clinicians and patients that the solution performs well and is safe to use on this group of women.
"We are delighted to be working with Dr. Mary S. Newell, Interim Director of the Breast Imaging Division and our lead academic partner," Dr. Austin continues. "Dr Newell is passionate about conducting research around ethnic disparities in breast cancer. We regard Emory as a long-term partner, with joint goals that bring great academic and machine learning talents to the table. Currently, we are preparing to launch our scientific study of Mia with Emory to support our FDA application and to jointly publish the findings. "
Dr Newell is equally excited about the potential of AI to work alongside radiologists and offer a new standard of care in screening. Speaking back in November following the announcement of the partnership, she said, "AI is also a huge opportunity to address the fact that patients are diverse, with some more at risk than others. While cancers can look different from one woman to the next, AI will be able to assess this breadth of images to the same standards, if trained and developed in the right way. That's why collaborations like this one with Kheiron are vital."
Dr. Austin acknowledges that access to quality data remains a challenge for developing and testing AI models. Since becoming involved in radiology AI development seven years ago, he's observed that the companies and academic institutions showing scientific rigor and credibility have been the ones with access to large, diverse, and more standardized datasets. To date, Mia has been tested across multiple demographic groups in the UK and Europe. The Kheiron team has developed deep understanding around how breast screening data, including clinical and imaging data, are classified and structured. Interestingly, because the US does not have a centralized healthcare system or a national screening program, and being a melting pot of many cultures, additional time is needed to ensure data is interpreted accurately and matches what the company wishes to achieve at country and global level.
"Another key challenge for radiology AI solutions is the fact that different healthcare systems use a range of mammography devices, and often from multiple vendors," says Dr. Austin. "Each device can have unique post-processing models for reconstructing the images that can throw off an algorithm. This adds to the data uniformity challenge, especially for large-scale organizations with a mixed install base of mammography devices. As part of model development and testing, we must demonstrate that Mia performs equally well on the range of digital mammograms that are produced." Dr. Austin adds that some AI developers believe that a lot of clinical data is required to improve the performance of an AI model. This depends on the use case. Kheiron has shown that Mia can accurately make decisions largely based on the information obtained from the actual pixels in the digital scans. "It doesn't mean additional data is not important," he explains. "We are actively working to improve model performance using additional clinical and demographic data with model development and our research studies with Emory and other partners."
Both Kerruish and Dr. Austin are keen to emphasize that AI is not about replacing radiologists, but better supporting them in their practice. "At the core, it should be human intelligence paired with AI to provide the best outcomes," Kerruish says. Dr. Austin adds that there was indeed a lot of fear when AI was first introduced to radiologists some years back, but right now, many are starting to view it as a support to both clinical and operational challenges. "Globally, radiologists face a rising number of requests for diagnostic imaging, with volumes continuing to increase, especially as countries begin to emerge from the COVID pandemic. This is not only restricted to mammography or chest x-rays," he notes. "Anything that can free up radiologists so that they can focus on specific cases and patients, will do more good than harm."
In breast screening, according to Dr. Austin, AI is being seen as a support for non-breast radiologists in regions where specialty trained breast radiologists are in short supply or non-existent. Even in the US, although screening radiologist performance is audited, it is not uncommon for mammograms performed outside of leading academic centres such as Emory to be read by general or other subspecialty radiologists. AI solutions like Mia are designed to augment radiologist decision making with this difficult task, leading to improved outcomes.
Ultimately, Kerruish hopes Mia will be able to not only detect but also predict cancer. "Imagine the power of being able to identify which women are most at-risk and should be called back. This is especially important in areas that are underserved and may be unable to provide the high level of care offered at centres like Emory," she says. "We hope to provide what women need to support them in their journey. As much as we want to improve outcomes with AI, we also want to improve the patient experience and reduce the number of unnecessary recalls, which result in many women undergoing often unnecessary additional imaging and invasive diagnostic procedures. Our aim is that Mia, and our collaboration with leading centres like Emory, will bring improvements for radiologists and women everywhere."