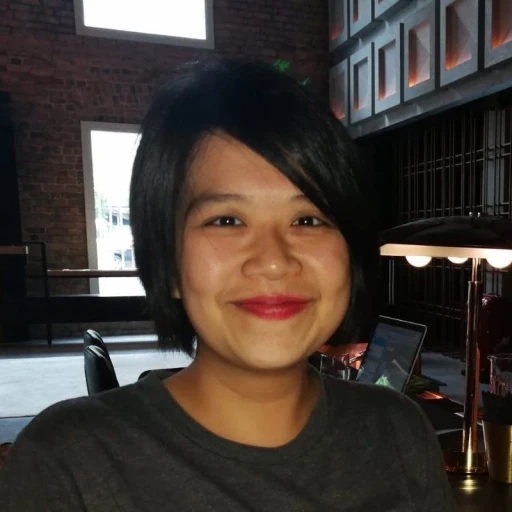 Hazel Tang A science writer with data background and an interest in the current affair, culture, and arts; a no-med from an (almost) all-med family. Follow on Twitter.
About 170 years ago, Hungarian physician and scientist Ignaz Semmelweis proposed the practice of hand washing before each patient examination to control the widespread maternal mortality in hospitals. Although the simple intervention led to the elimination of postpartum infections and deaths to less than 1%, Semmelweis' idea was rejected and ridiculed by the medical community. He eventually suffered a nervous breakdown and was sent to an asylum, where he died two weeks later at the age of 47.
Things may have improved today but there's still a long way to go. The US Centers for Disease Control and Prevention notes, "on average, healthcare providers clean their hands less than half of the times they should and on any given day, about one in 31 hospital patients has at least one healthcare associated infection." A global study published in 2015 also revealed a similar concern as the overall hand hygiene compliance was below 50% before interventions.
It was a trend that caught the attention of Esteban Ruben, Healthcare AI Principal of NetApp, who questioned in his blog post if technology can help. The answer was, of course, yes. Ruben noted that in many parts of the world; video cameras are widely used in healthcare settings for security purposes. These cameras and their footage tend to be monitored by human beings. At the same time, machine learning methods stand out at computer vision tasks like identification and segmentation. As such, NetApp has attempted to bring the two together to solve the hand washing challenge.
NetApp harnessed the existing video camera infrastructure in healthcare institutions and direct live video streams to appropriately trained neural networks to detect hand washing compliance. The aggregated data not only help in shaping general campaigns but also draft specific interventions targeting those who need more training and education. This is not the first time NetApp has assisted healthcare providers to leverage their active and past data or infrastructure to effectively prevent, detect, predict, and treat diseases or engage in other care improvement efforts.
Founded in 1992 by David Hitz, James Lau and Michael Malcolm with an IPO in 1995 and ranked in the Fortune 500 since 2012, NetApp prides itself on being the leader of data management and cloud data service. In terms of healthcare, the company encourages institutions to invest in robust data management infrastructure that allows them to unlock the transformative power of data.
The company aims to help healthcare providers to connect to data swiftly and securely, regardless of where it resides, whether it's on premise, cloud, at the edge or the core so that healthcare institutions can still use them to solve some of the most significant challenges facing the industry. "Even though medicine is not coming close to creating a viable medical Tricorder or a workable flying car, the domain has made advances that make it ready for the future," says Ruben.
He cites that we have arrived at the 20th year of the Human Genome Project. Over the years, the cost and time of sequencing one human genome from over a billion dollars and 13 years, to about $3000-$5000 within 24 to 48 hours. "Sequencing genome is a game changer to finding possible treatments for critical illnesses and possibly eradicating fatal diseases," Ruben continues. "However, medicine and healthcare are not driven only by genome sequencing or technology."
Ruben believes other things like managing data, putting information to work using sophisticated data management infrastructure are just as important because without data to train algorithms, AI-based advances would not be possible. As such, the ability to store, mobilize, process, analyze, and apply data becomes, whether in data centers or the cloud, is paramount.
In a separate collaboration with Hannover Medical School in Germany, NetApp provided the data infrastructure to handle massive datasets, allowing radiologists to apply an AI model that automates segmentation or the process to mark and quantify a lung's perfusion and indicates the severity of Chronic Obstructive Pulmonary Disease (COPD), cutting the required time from hours to minutes. In the past, radiologists might have to spend a day evaluating a single case from beginning to end. There's also a need to manually turn image data into clinically relevant information.
"We have novel imaging techniques for improved detection and monitoring in COPD patients," says Professor Jens Vogel-Claussen, Senior Radiologist at the Institute for Diagnostic and Interventional Radiology of Hannover Medical School. "However, the time-consuming manual segmentation of the lungs is a real bottleneck and cost factor in the diagnostics process." Dave Nesvisky, NetApp's Senior Director of Healthcare believes data is the driving force behind the most important advancements in healthcare in a generation.
"While the vision is there, what most healthcare organizations find challenging is translating that vision into action," Nesvisky says. "For years, healthcare organizations viewed their data as a liability rather than an asset; something critical for them to develop high-performance analytics tools that lead to the delivery of consistent outcomes and improve patient experiences. It's time to change. And that's why we are here."