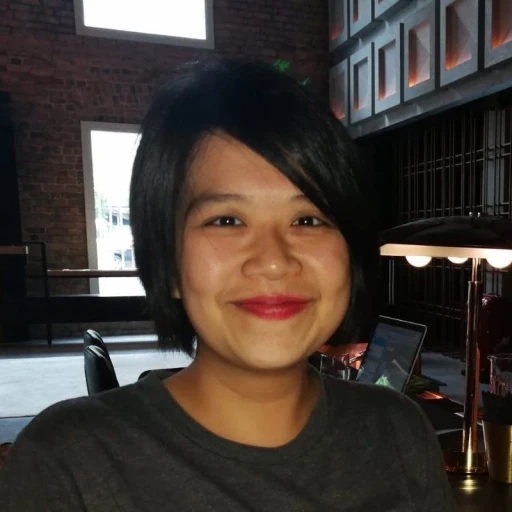 Hazel Tang A science writer with data background and an interest in the current affair, culture, and arts; a no-med from an (almost) all-med family. Follow on Twitter.
How two Wharton business graduates created Flatiron Health, a platform to facilitate our understanding of cancer treatment. And sold it for $1.9billion
Nat Turner, the co-founder of medical software company, Flatiron Health, has been an entrepreneur since a young age. Turner's father was a geophysicist at an oil company, and he moved around a lot as a child, having lived in Louisiana, the Netherlands and Scotland. In Louisiana, Turner's childhood fascination with dinosaurs led him into the backyard to hunt for snakes. While most children would keep their reptiles in a tank as pets, Turner started breeding them for profit.
"One of my snakes had babies and I sold them to a pet store for $100," he recalls "As a 9-year-old, that was pretty cool." Turner continued his reptile business after he moved to Houston to start at middle school. Meanwhile, he was also engaged in other trades like selling baseball cards on eBay and creating websites for other reptile fans. Turner's web design business was in full swing when he entered Wharton School of Business at the University of Pennsylvania in 2004.
At a writing class, Turner met Zach Weinberg and the duo soon became business partners, launching their first business, EatNow, a food delivery service targeting college students when they were both freshmen. Without sufficient funding and support, EatNow failed spectacularly. Nonetheless, this didn't stop them from venturing further. Turner and Weinberg founded Invite Media, an AdTech company shortly after. Being a little more experienced and armed with an attitude to learn speedily, the company flourished and was eventually sold to Google in 2010 for a reported $81 million when Turner and Weinberg were both 24.
The idea of starting a healthcare company did not occur until Turner went on a hike in North Carolina with his six-year-old cousin Brennan Simkins. It was at the turn of 2010 when Turner and Weinberg were still working in Google but searching for a new business idea. Brennan's legs became painfully weak after the hike and when the condition worsened, the youngster was admitted to hospital. After several misdiagnoses, the family later discovered that Brennan was suffering from a rare but aggressive form of pediatric leukemia, which persisted even after treatment.
Brennan was rejected by several hospitals when he needed a second bone marrow transplant. The family almost lost all hope before a specialist expressed his willingness to help. Relieved yet annoyed, Brennan's father asked Turner, "Why doesn't one hospital know what others will do? Is there anyone collecting statistics?" Turner remembered thinking, "If tons of value is locked in patients' clinical data, we should be the ones to unlock it."
Despite having no medical knowledge, both Turner and Weinberg were fascinated by healthcare because of its complexity. Turner remembered writing down many ideas on what to do next on the whiteboard in the Google office after deciding his third company with Weinberg would focus on MedTech. The duo began following doctors and meeting at least 500 people including physicians, hospital administrators, insurance companies and clinicians for feedback and comments.
Eventually, Flatiron Health was founded in 2012. Turner and Weinberg created a software for cancer centers to organize patients' data and make part of them available to researchers, offering supplementary information to the results of clinical trials. The platform also helps doctors to track patients' progress and better determine the course of treatment for cancer patients.
Researchers rely on clinical trials to determine the effectiveness of treatment and new medications. Volunteers and patients are recruited and randomly given the targeted therapy or a placebo. The approach has many shortcomings. It's debatable whether it's ethical to give human subjects new drugs and since participants were pre-selected for these trials, the results may not necessarily represent the real world. Yet, obtaining results from the real world is challenging, especially since patients' records are kept within respective medical facilities.
Flatiron's solution is to partner with 280 medical practices to gain access to their electronic health records and transform the details of two million patients into a large dataset to measure how well medicines are working on these patients. Flatiron Health raised $328 million within its first three years of operation and catapulted Turner and Weinberg into the 2015 Forbes '30 Under 30 Healthcare' list.
The company's unique approach also caught FDA's interest. Together, the FDA and Flatiron researchers found that lung cancer patients treated with Opdivo and Keytruda were older and more likely to smoke than those recruited for clinical trials. In a separate study not backed by the FDA, Flatiron found that sequencing cancer patients' DNA may not extend their lives because they are not receiving targeted drugs.
Flatiron continued to flourish and in February 2018 was acquired by Roche Group for $1.9 billion. "I believe we are bringing together digital capabilities and medical knowledge," said Turner. "This will allow us to create a different perspective on the entire cancer treatment experience."