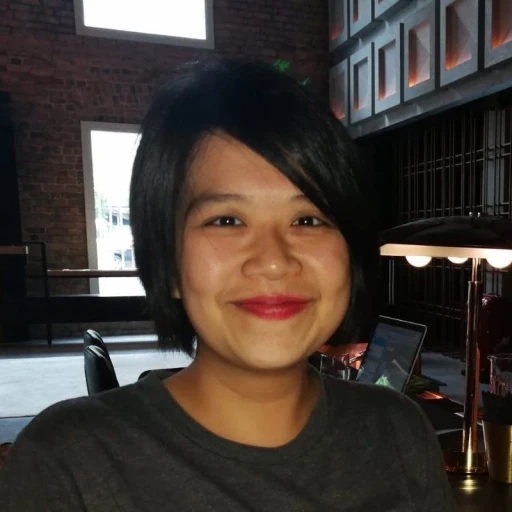 Hazel Tang A science writer with data background and an interest in the current affair, culture, and arts; a no-med from an (almost) all-med family. Follow on Twitter.
How Europe's first AI-driven command centre is helping clinicians care for patients and manage staffing resources more effectively
There is a red phone on the wall of the nurses' station at Bradford Royal Infirmary (BRI). It's used by the Yorkshire Ambulance Service crews to warn the hospital's A&E department that they are bringing in emergency patients. This morning, a 92-year-old woman came with a broken left hip as a result of a fall. The role of Dr. Tom Lawton, Consultant in Critical Care and Anaesthesia and his team was to assess her condition and give preliminary medical assistance, before transferring her to the orthopedic surgeons for further examinations and operations that would give her the best chance of regaining mobility as soon as possible.
Every day, over 400 patients such as the old lady come through the door of BRI, which serves about 520,000 residents in Bradford and communities across Yorkshire, one of the largest regions in the whole of England. Looking after one of the fastest-growing populations outside of London, the BRI critical care unit has 125,000 attendances annually, an increase of 40% over the past decade.
More than 96% of the hospital's bed capacity is also used regularly. Dr. Lawton counts his blessing; even though he has to deal with a massive amount of data streamed from each patient in a highly stressful environment, he has only 16 patients at most to attend at once. "I can spend 30-40 minutes or even an hour with each patient, while most clinicians usually have only 10 minutes."
Before embarking on his medical journey, Dr. Lawton was a programmer so he uses this experience to leverage technology to work on safety and capacity modeling on his non-clinical days. He and a colleague had once explored how the effects of nursing staffing, bed-base changes, and making other modifications at work might impact clinical workflow in the critical unit during the winter crisis of 2015-16.
The crisis overloaded the critical care unit with an unprecedented level of demands, forcing the hospital to transfer patients elsewhere and defer or cancel non-elective operations. "We have got multiple systems getting us data streamed from different sources," said Dr. Lawton. "But there was no single system that brought all these elements together and packaged it in a way that's useful for everybody. We needed one standard version of the truth so that we could prioritize our resources more efficiently".
Bradford is also a culturally diverse city, with 33% of its population identified as Black or ethnic minorities. Mel Pickup, CEO of the Bradford Teaching Hospitals NHS Foundation noted that epidemiologically, these individuals are four times more likely to suffer from cancer, heart disease and diabetes. Clearly there was a need for a solution that not only could manage the patient flow and provide better delivery of clinical care but one that would serve those who are most in need to minimize disparity.
All these facts gave rise to the establishment of an AI-powered Command Center, the first of its kind in Europe, in November 2019. A collaboration with GE Healthcare, the BRI Command Center utilizes AI to provide a real-time and comprehensive overview across the 800-bed large BRI, assisting staff in making prompt and informed decisions on how to best manage patient care.
Operating like an air traffic control center, the most notable feature of the BRI Command Center is its 'wall of analytics', a melting pot of data streamed from various systems within BRI that is constantly monitored by at least 20 staff. Advanced algorithms generated from the wealth of information, help staff to predict potential bottlenecks and resolve them before they occur in care delivery. The algorithms will also alert staff where the problems are and recommend actions to allow faster, more responsive patient care and better allocation of staffing and other resources.
In 2019, Dr. Lawton was appointed as the Head of Clinical AI, the first person to hold such a position in the country, to oversee the BRI's AI effort and its Command Center. "Initially, I wondered if this would be a long-term effort," says Dr. Lawton. "Later, I realized I would be the person responsible for building things up. We have data from around the region and in primary care that gives us an understanding of what we may be able to achieve with AI. At the same time, the computing power that we have had so far hasn't been as high-performing as we need so we have to venture into other options like the use of the cloud."
In the long run, BRI hopes that its AI effort and Command Center will continue to reduce unnecessary time patients have to spend in hospital, ensure patients are treated in the wards best suited to care for them, and ultimately, serve more patients without the need for additional staff, beds or an increased workload.
"The Command Center aimed to decrease the length of stay, alleviate the need for additional wards and beds and to cut down on non-emergency surgeries during peak winter times," Pickup added. "But this command centre enables our leadership team to sit in one location with all the information at their disposal in front of them so they can make decisions in real time about our patients, how we're deploying resources and where our backlogs are. So it no longer requires them to be running around, intruding into clinical areas to find out what's happening. The benefits are reduced waiting times for patients, better utilisation of resources and the avoidance of duplication. It's had a huge positive effect on both patients and our organization as a whole."