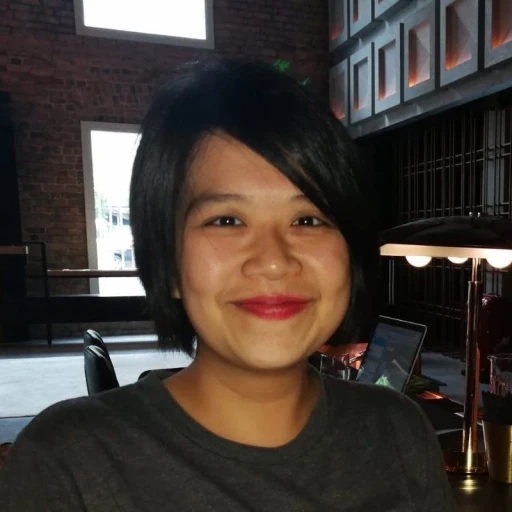 Hazel Tang A science writer with data background and an interest in the current affair, culture, and arts; a no-med from an (almost) all-med family. Follow on Twitter.
How Shervin Majd, executive director of product management and advanced analytics at Providence Saint Joseph Health Enterprise, created a data program to solve the costly problem of no-shows
In today's culture, we glorify cancelling plans and ghosting people. Self-help gurus tell us to "serve ourselves" and grant us permission to place ourselves above all others. But how is that impacting society? What does that mean for businesses and industries organized by appointment-based interactions such as beauty, legal, or healthcare? It means "no-shows" – a client or patient fails to attend a scheduled appointment without prior notification to the business or service.
This has been a long-standing issue within the healthcare industry, and its financial impact has been estimated at around $150B annually.1 There have been extensive studies on what causes patients to no-show, what it means for businesses when they do, and options to mitigate these occurrences.
One three-year study that included more than two million patients found that one no-show increased the chance of a patient's attrition by 70%, meaning they never come back.2 In some clinics, no-shows and late cancellations together can account for up to 50% of all appointments.3 These abandonments lead to several problems, from impact on patient's continuity of care, loss of care for other patients, loss of financials for the clinics, reduction in caregiver productivity, and impacts on clinic morale.
Executive director of product management and advanced analytics at Providence Saint Joseph Health Enterprise, Shervin Majd, PhD, decided to face this challenge head on with a dedicated team of individuals from different backgrounds and experiences.
"I joined Providence St. Joseph Health about three years ago. We put together a multidisciplinary team with domain-knowledge expertise, who joined us from startups and large enterprise companies," said Majd.
What did they do?
The product team, a team within the Healthcare Intelligence Group, set a mission to identify opportunities for scalable data products that have the potential to deliver a major impact across the enterprise. They also have a longer-term vision to offer services or products to other healthcare groups.
With this mission and vision in mind, his team got to work on the problem in early 2018. At that time, a proof-of-concept had already been put in place for a no-show application utilizing predictive modeling. This model was based on two years of historical patient data and would provide clinics with risk of no-show (no-show score) for each appointment, 24 hours in advance. This information allowed clinics to focus on high-risk patients for no-shows and leverage personal reminder calls to reduce the possibility of a no-show. Although this proof-of-concept application solved for the business problem, Majd's team discovered new challenges to its scalability. It still required clinics to be highly dependent on consistent, near real-time delivery of data and to staff the manpower to make the necessary calls efficiently.
In 2018, Dr. Majd's team started on productization of the work. They needed a robust software and database to ensure their solution worked as expected on a consistent basis. That's why significant work was done to finalize no-show application version 2.0. Toward the end of the year, a number of different clinics across the enterprise tested and validated the solution to reduce no-shows. Their efforts yielded great results, but process errors were still in play which impeded an even higher impact. The biggest of these impediments was workforce capacity to do this work consistently on a daily basis.
"So in 2019, we evolved this solution to a program," said Majd. He partnered with the enterprise Patient Engagement Center (PEC) and kicked off the no-show program as a turnkey solution for primary and specialty-care clinics.
"The new model allowed us to combine the technology and a highly efficient call center to offer a consistent solution to reduce no-shows. It works almost as a triangle. On one side, we have clinics, then we have my team and then PEC. However, my team takes over all the coordination with the call center and clinics, so the work for the clinics and operations teams is minimized," said Majd.
What was the result?
Now that Dr. Majd and his team had defined the program, they began a major pilot in 2019. They selected 20 clinics from multiple regions to participate in this pilot. The clinics were from a mix of care, primary and specialty. The team planned to monitor the impact of the new program for six months. They began the pilot in June of 2019, but before the six months was up, they received approval to roll out their program enterprise wide because the impacts were so significant.
"The impact is somewhere between 30% to 40% reduction in no-shows depending on primary care versus specialty care and depending on the regions." Dr. Majd added, "Furthermore, the approval included confirmation of a business model to evolve the program, allowing our group to scale up and serve multiple regions and many clinics.  This program was used to reduce no-shows across more than 500,000 appointments across the enterprise in 2019 and 2020."
In addition to the efforts of Dr. Majd's product team over the past three years,  key outcomes were not possible without the support of leadership at Providence Saint Joseph Health and the Healthcare Intelligence group, as well as key partnerships with the Patient Engagement Center and the Physician Enterprise group. Support from regional chief operating officers, leaders and teams was also essential.
The success of the program, and the team effort necessary to see it through, built upon a foundation of mutual trust and collaboration across the organization. This collective effort created a powerful demonstration of predictive analytics which opens the door to other impactful opportunities.
© March 2021, Evanta Ventures LLC