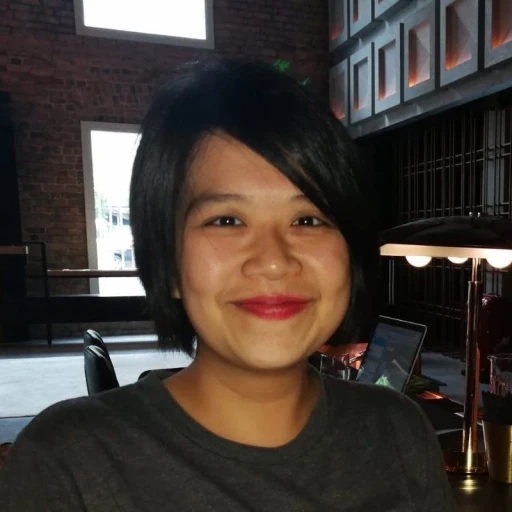 Hazel Tang A science writer with data background and an interest in the current affair, culture, and arts; a no-med from an (almost) all-med family. Follow on Twitter.
Following the success this May, AIMed is glad to host AIMed Cardiology again this November, in association with the American College of Cardiology. To launch the virtual conference, AIMed invited two of the event speakers – Dr. Rob Brisk, Specialty Doctor in Cardiology, Clinical Research Fellow at Craigavon Area Hospital and Ulster University and Dr. Mona G. Flores, Heart Surgeon and Global Head of Medical AI to discuss with Dr. Anthony Chang, AIMed Founder and Chief Artificial Intelligence Officer at Children's Hospital of Orange County (CHOC) some of the key trends in Cardiology and artificial intelligence (AI) in a recent webinar.
The bigger the cloud, the bigger the silver lining
According to Dr. Brisk, the ongoing COVID-19 pandemic has increased people's willingness to embrace technology. He was actively involved in the epidemiological modelling in Ireland and noticed people were making big decisions based on these predictive mathematical models, both in terms of where the disease is going and where should the direct personal protective equipment (PPE) be sent to.
"When you introduce this kind of volatility into the healthcare system, suddenly people will say we can't keep doing things the way we have been doing," Dr. Brisk says. "Likewise, some of these old-fashioned artificial intelligence (AI) existed a long time ago and are underutilized. COVID-19 becomes a silver lining as it comes at a time when we have the technology to offer". Since Cardiology is a data rich subspecialty with higher morbidity and mortality, it may witness an even bigger impact.
Dr. Chang agreed. He described the pandemic as a wake-up call while Cardiology is the sleeping giant. In the hospital where he works, telehealth was up and running within a day or two. At the same time, Dr. Chang also learnt that it will be nice if there are some machine learning driven methodologies to prioritize patients so those who are more in need shall receive care first and not rescheduling them all altogether.
The pandemic is waking up a sleeping giant
Dr. Flores also saw more effort in collaborating between institutions. At the same time, it is a reinforcement for us to adopt new technologies and show those who are in doubt that telehealth is indeed possible and useful. However, Dr. Flores believed the real game changer is intelligent instrumentations which make remote care and even triaging easier. For example, a portable ultrasound or echocardiography machine, which someone without professional training can use to obtain good imageries. "The more intelligent the instrumentation, the more can be done outside, at patients' homes with minimal effort".
That's when Dr. Brisk mentioned wearable technology is something which can be tapped on as it already exist today. "We are seeing more and more clinical information that aren't available in traditional electrocardiograms (ECGs). Even locally where I work, we are having conversations with vendors on where do we buy these wearables from? That's definitely going to change the way we do things".
Dr. Chang added some sort of peripheral or embedded AI is needed to exponentially scale up wearables. This is not something that has been realized yet. Dr. Flores pointed out AI, alongside with 5G and smaller chips, all these will allow us to do more processing on much bigger models on the Cloud, to expand the horizon of wearables.
Yet to unleash the real power of AI
Nevertheless, speakers wonder if all these could be temporary as real changes demand a cultural shift. Dr. Flores said fellow clinicians will only be convinced to adopt AI into their workflow when the technology itself becomes seamless.
She narrated an ideal scenario. One which the AI model is ambient and physicians are no longer required to take notes during clinics. The system will encode everything into action and whatever imageries or probabilities needed by the physicians are automatically displayed without having to search or click on them. Without specific instructions, these models will also begin absorbing new input, update itself in the background, and put them into use the next time round. In short, AI is no longer static.
Dr. Brisk thought deploying various AI techniques all at once may complicate things and techniques that streamline workflow should be given priority. For example, as a single technique, convoluted neural network (CNN) is likely to have a bigger impact because it is good at detecting abnormalities so it can filter out all the normal for physicians and trim the diagnosis process.
Looking forward to the next decade
Dr. Chang believed we have yet to unleash the real power of AI in terms of unsupervised learning and deep reinforcement learning, because we are too comfortable of doing things in conventional way. Even the best data scientist will realize clinical expertise and wisdom in seasoned clinicians are not captured in the models that are being built.
Dr. Flores echoed that, she said AI is able to pick up details that human may miss. "There are models today that tell you a patient's heart age and one of them was tested on a 70-year-old. The model returned saying the patient's heart age is around 30, so developers went back to check what has been wrong. They eventually discovered that the patient had had a heart transplant". As such, medicine is likely to be practice in a more precise manner in the next decade.
"We will see much more extensive features and much more sophisticated models, particularly in the prognosis of heart diseases. We will start making treatment decisions early based on a data-driven and individualized approach. All these, I believe are good thing and I think they will be in place over the next five to ten years," Dr. Brisk adds.
The webinar is available on demand here. Register your interest or obtain a copy of the AIMed Cardiology agenda here.
*
Author Bio
Hazel Tang A science writer with data background and an interest in the current affair, culture, and arts; a no-med from an (almost) all-med family. Follow on Twitter.