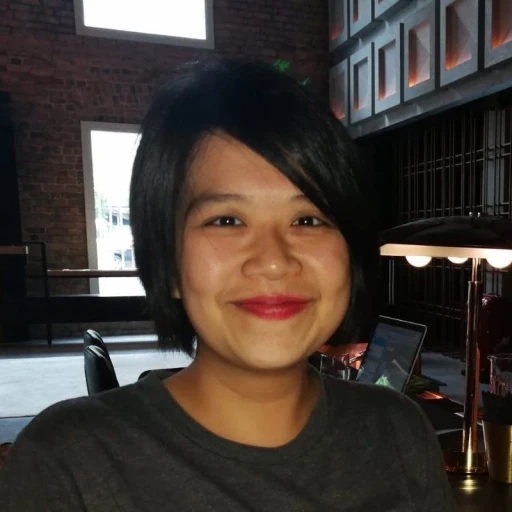 Hazel Tang A science writer with data background and an interest in the current affair, culture, and arts; a no-med from an (almost) all-med family. Follow on Twitter.
In less than two weeks' time, AIMed will be hosting AIMed Surgery virtual event, in association with the International Pediatric Endosurgery Group (IPEG). Yesterday (10 September), AIMed Founder and Chief Artificial Intelligence Officer at Children's Hospital of Orange County (CHOC) spoke with Dr. Baran Tokar, Professor of Pediatric Surgery and Pediatric Urology at Eskisehir Osmangazi University and Dr. Prakash Gatta, Esophageal Surgeon at MultiCare Health System on some of the barriers that are challenging artificial intelligence (AI) adoption in the realm of surgery in the latest AIMed webinar.
Surgeons themselves are probably the biggest barrier
When asked what are some of the biggest barriers to deploying AI in surgical theatre, Dr. Tokar answered the surgeons themselves are probably the ones. From his years of experiences, Dr. Tokar realized surgeons can be loosely categorized into two groups: the conservative ones and the open-minded ones. The former prefer to follow procedures and do not tolerate any risks in their practice. While the latter like to ask many questions and instil creativity or their own thinking into the decision making process.
"I think deploying AI into surgery is more likely to begin with the second group of surgeons," Dr. Tokar noted. He also believes since most medical professionals are rather new to AI, it is expected to cause some anxiety. Likewise, Dr. Gatta also feels that surgeons are the greatest barriers.
"It depends on how much do we want to break out of our comfort zone because all of us are trained in a certain way at least in the first several years of our practice. Some of us may not want to break out of the mandatory way of doing things, we just do not want to risk or change," Dr. Gatta says. "Ironically, these are also the people who drives a Tesla, who owns a smartphone, who are surrounded by technologies. They are so open to using technology in everyday lives but rejects them when it comes down to their work".
On top of which, Dr. Gatta also pointed out that access to new technologies and costs associated with adoption may elongate the time needed for deployment too. He thought some of the barriers are understandable since medical professionals have all taken the Hippocratic Oath and they do not wish to introduce harm, even if that means at the expense of having  new technologies that will make them better and render better clinical outcomes.
Besides, Dr. Gatta also speculates a possible gap in our attitudes towards technology. "My six-year-old can code now and my eleven-year-old can solve issues on social media platforms. They are a lot more fluent with technology and they are going to look at us and laugh at the way we do things. So, we are playing catch-up here. We need to build this platform or these building blocks so when the next generation of surgeons come, they will have something to work on".
Consider AI as wearing a new lens to look at your old problems
Dr. Tokar thought AI is not perfect too. "What I see actually, we are producing many highly specific models . Some machine learning algorithms only impact a few hundred people. We need to have more general and simple studies and have results that are consistent, trustworthy and cannot be misused in any way. In short, we should change the way we do AI".
At one point in time, Dr. Chang also injected a comment from Dr. Todd Ponsky, President of IPEG. He said doctors who work on AI are medical doctors, not surgical doctors possibly because those treatments can be more determined by data. However, these massive amount of data also contained imageries which may be handy for AI to help guide surgeons in diagnostic or has a prevention in the operating rooms. So, these rich library of images can be leverage for future training and education purposes, so surgeons will be trained in real-time on actual surgical images rather than patients.
Dr. Gatta agreed. He believes the future medical school will be virtual reality based. "Imagine operating on a hologram? I do believe we are moving to a pathway where normal training will not be sufficient anymore. I believe somewhere down the road, we will have AI that is so integrated with all sorts of information in the operating theater guiding us the how to best carry out a surgical move so we can save more lives".
Dr. Tokar echoed the possibility but he believes one should first consider AI as a product, a real intelligence, rather than just part of a scientific publication. Like the way Dr. Chang put it, "regard AI as wearing a new lens to look at your old problems". "I think the culture will slowly break down these barriers when we realized we are able to prove AI scientifically through peer-reviewed publications. By then, we will be able to use technology in a way that is safer and more efficient. I think we need to de-mystify AI and show everyone that this can make us better, turn us into better physicians, that's our calling," Dr. Gatta adds.
Join Dr. Chang, Dr. Tokar, Dr. Gatta and many more in the upcoming AIMed Surgery virtual event conducted in association with IPEG on 23 September. You may register your interest or obtain a copy of the agenda here.
*
Author Bio
Hazel Tang A science writer with data background and an interest in the current affair, culture, and arts; a no-med from an (almost) all-med family. Follow on Twitter.