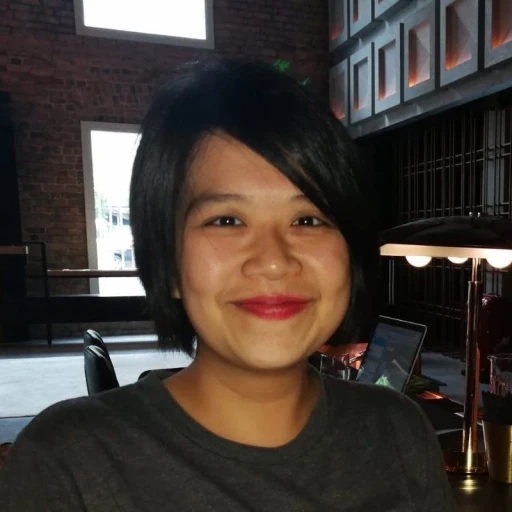 Hazel Tang A science writer with data background and an interest in the current affair, culture, and arts; a no-med from an (almost) all-med family. Follow on Twitter.
The latest AIMed webinar "Transforming patient care with imaging AI (artificial intelligence)" supported by Guerbet, took place on 20 November (Wednesday) at 9 am (PST). The hour-long discussion involved moderator Dr. Orest Boyko, Associate Professor of Radiology at the University of Southern California; presenter Dr. Suzie Bash, Medical Director and Neuroradiology at San Fernando Valley Interventional Radiology (part of RADNET enterprise), guest speakers Dr. François Nicolas, Chief Digital Officer at Guerbet, and Dr. Anthony Chang, Pediatric Cardiologist; Founder and Chairman of AIMed, and Chief Intelligence and Innovation Officer at Children's Hospital of Orange County (CHOC). 
The imaging AI tools that make a difference 
The aim of this webinar is to discuss a cutting-edge brain imaging AI, specifically, the clinical use and interpretation of quantitative volumetric MRI (Magnetic Resonance Imaging) in the evaluation of patients with dementia, multiple sclerosis (MS), and traumatic brain injury. As mentioned by Dr. Bash in the introduction, AI can help fellow clinicians to become better by "improving efficiency, accuracy, and quality". It also impacts clinical management in useful and valuable ways; directly benefitting patients by aiding in diagnoses and accurately assessing progressions of diseases over time.
She added she has been using AI tools to add value to her practice for the past 15 years, witnessing many related solutions emerging on the scene especially as deep learning algorithm gained notable attention. In general, AI tools maximize her workflow before, during, and after image acquisition. For example, the US FDA (Food and Drug Administration) approved Subtle MRI accelerates image acquisition by 67% while not compromising on image quality. Another FDA-cleared software developed by Aidoc identifies intracranial hemorrhage and cervical spine fractures, which in turn decreases read and report turn-around time, allowing radiologists to prioritize their worklists. 
For the remaining part of her presentation, Dr. Bash focused on Icobrain post-processing software, a product developed by Icometrix which color-codes and labels anatomic structures, quantifies their volumes and compares to a large database in determining whether they are statistically significant for a particular patient suspected to have dementia, MS, or traumatic brain injury. The tool also provides volumetric tracking to assess changes over time and monitor the rate and degree of disease progression. 
Opportunities for Natural Language Processing 
Dr. Bash believes quantitative volumetric imaging adds substantial diagnostic value to her sub-specialty because volume estimation itself is relatively subjective; different radiologists may have different degrees of sensitivity and regard severity differently. As such, the AI-driven software eliminates possible human biases by telling radiologists what degree of atrophy is statistically significant for a patient. She further illustrated her points by showcasing and explaining a series of actual patient case studies.  
Dr. Boyko then led the panel onto the topic of natural language processing (NLP) as he asked whether the approach could be part of the volumetric assessment. Dr. Bash said yes as Icobrain comes with a pre-populated reporting template (PRT) which is essentially an NLP report which can be integrated into dictating systems to describe the most pertinent findings. 
On the other hand, Dr. Chang thought medicine is under-leveraging on NLP at the moment. He hopes to see more intelligent use of it in the near future; such as combining NLP with CNN (Convolutional Neural Network) for medical reporting. In fact, Dr. Chang expressed, he is envious of his radiology colleagues, whom he believes, are two years ahead of the realm of cardiology in terms of AI and new technology adoptions. 
For Dr. Nicolas, he feels that AI is not just "artificial intelligence" but intelligent that is used to develop augmented products. He said so when Dr. Boyko asked about his definition of AI during the question and answer part of the webinar. At the end of the day, "our goal is really not to replace radiologists or challenge them, we are here to support them, to make them better radiologists, to augment the human elements. It is exactly this kind of AI that we are looking for".