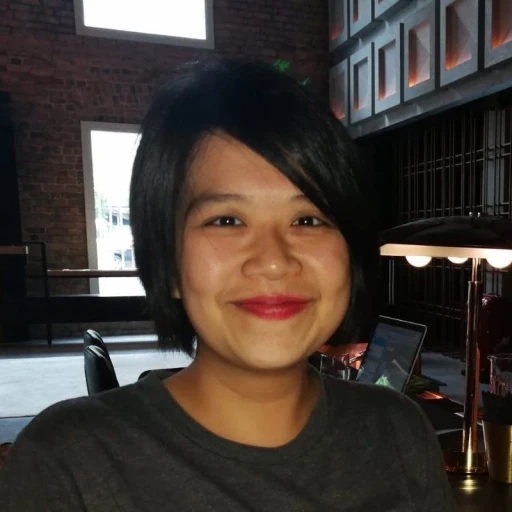 Hazel Tang A science writer with data background and an interest in the current affair, culture, and arts; a no-med from an (almost) all-med family. Follow on Twitter.
"Exponential growth in computing power and digital data have led to a so-called 'digital transformation' of most sectors of the economy. Healthcare is the last sector to undergo digital transformation. Yet, it is in great need, because this transformation has the potential to improve the efficiency and delivery of healthcare and improving health and health outcomes," wrote Dr. John S. Rumsfeld, Chief Innovation Officer, American College of Cardiology (ACC) in response to AIMed's questions recently.
Dr. Rumsfeld believes artificial intelligence (AI) is a key component for the digital transformation of healthcare. However, adoption has been slower than predicted because the stakes are high. Unlike other fields, utilization of AI in healthcare may directly influence diagnoses and treatment and in turn, impact patients' health and outcomes. Despite so, Dr. Rumsfeld believes cardiology can, and should, be at the forefront of deploying AI.
Why Cardiology is different?
"Cardiology is an inherently technology-avid field and is rife with data which is growing exponentially as digital health and remote patient monitoring continue to be adopted," Dr. Rumsfeld explains. He cited one of the more promising applications of AI is imaging which happens to be central to the field of cardiology. From ECGs, cardiac MRI to CT angiography and echocardiography, Dr. Rumsfeld feels there will continue to be rapid development and clinical validation of AI applied to these modalities, to optimize images, perform automated calculations of volumes and ejection fraction and a steady march towards interpretation of images.
Furthermore, there are many AI risk prediction models being developed, although they still need clinical validation and careful assessment of their use in clinical practice. This area remains a bit further out compared to imaging as far as "routine cardiology practice" is concerned. The same goes for AI in clinical support for diagnosis.
"By searching for 'cardiology and machine learning', one will realize the exponential growth in publications in recent years. These studies are critical to establish the evidence base for AI and cardiology," Dr. Rumsfeld adds. "AI is particularly good at pattern recognition and can iterate, or learn, to optimize this. One can imagine this being successfully applied to various forms of cardiac imaging or to develop diagnostic criteria support or risk prediction models for cardiac patients or those with cardiac risk factors. These types of AI applications – deploying AI for specific tasks – are what we are increasingly seeing in the literature".
Dr. Rumsfeld suggested what the field ought to do next is to focus on implementation science. How do we optimally integrate AI solutions into cardiovascular care? With attention to proving that efficiency can increase and health outcomes can improve while avoiding unintended harms.
Overcoming common challenges
Nevertheless, Dr. Rumsfeld believes there are still challenges to overcome and they are not unique to just cardiology. For examples, the lack of data standards in healthcare, especially data found in the electronic health records (EHRs), and issues such as data privacy and security. These factors limit the quality of underlying data to be used for AI solutions and raised concerns about algorithmic biases.
Clinical integration of new technology solutions into healthcare delivery is equally complex. There will need to be evidence to demonstrate the use of AI solutions in clinical practice are safe and can improve efficiency and effectiveness. These challenges, including potential hazards, must be successfully navigated before wide adoption of AI in routine cardiac care.
"We are still building evidence to apply AI to specific tasks or applications relevant to cardiovascular care. In general, the goal for AI analytics in healthcare is to utilize computational programs to extract novel information from data – often large, diverse datasets – in support of clinical decision making. These AI techniques do not have independent reasoning or abstraction. As such, even though some people predicted the existent of generalized AI in the distant future, present AI is still relatively narrow," Dr. Rumsfeld comments.
"Machine learning is not magic, it's math. It's a set of analytics techniques that are able to analyze immense, complex datasets. However, the outputs can be challenging to interpret compared to a simple clinical risk scores. That is why we need careful clinical validation and evidence that AI solutions do improve care and health outcomes. But if carefully developed, validated and adopted with ongoing monitoring of performance in clinical practice, there is no reason to fear AI; its potential is very high to make cardiologists more efficient and better at what they do".
Some advice for fellow cardiologists
Dr. Rumsfeld said it is not necessary for cardiologists to be data scientists, although he believes that in the future, cardiovascular clinicians who adopt AI will be superior to those that do not. He encourages fellow cardiovascular clinicians to gain basic knowledge about data science methods that support AI applications. He wrote that the ACC Innovation Program is concentrating on the successful digital transformation of cardiovascular care, including AI-driven care, and not just "adopting digital technologies" as happened with the EHRs. A synergy between all stakeholders will be an incredible driving force for real changes to take place.
"Collaboration between data scientists, cardiovascular clinicians and researchers will continue to grow, and relevant informatics and data science methods should increasingly be incorporated into medical training. This knowledge provides a foundation to evaluate new tools and innovations leveraging AI…. It cannot be 'the doctors and nurses will figure out how to use it'. We need to help lead this digital transformation… the evolution of how cardiac care is delivered'.
Dr. Rumsfeld will be joined by fellow clinicians, healthcare leaders, C-suite executives, technical experts and many more in the upcoming AIMed Cardiology virtual event in association with ACC on 4 November. You may register your interest or obtain a copy of the event agenda here.
*
Author Bio
Hazel Tang A science writer with data background and an interest in the current affair, culture, and arts; a no-med from an (almost) all-med family. Follow on Twitter.