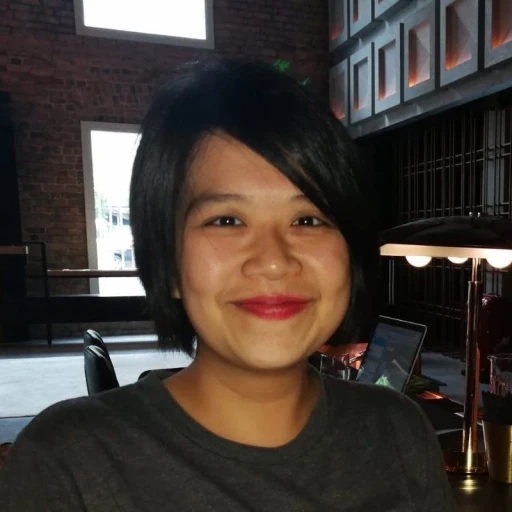 Hazel Tang A science writer with data background and an interest in the current affair, culture, and arts; a no-med from an (almost) all-med family. Follow on Twitter.
Dr. Sonia Gupta is a fellowship trained Abdominal Imager who is the Director of Ultrasound at Beth Israel Deaconess Medical Center and an Instructor of Radiology at Harvard Medical School. She subspecializes in obstetric ultrasound, abdominal ultrasound, MRI, and CT as well as image guided procedures. Sonia works with various artificial intelligence companies and start-ups to provide radiologist expertise. She is the Medical Director, North America of Qure.ai. She is also a consultant for Google, IBM Watson Health, and Koios. She serves on the Editorial Board of Applied Radiology for the Medical Industry Section and is on the Advisory Board of Guerbet. She is a speaker and panelist on topics relevant to Artificial Intelligence development in medicine. In her faculty role and as a leader in the American College of Radiology she is a mentor and sponsor of women in radiology,
the past Chair of the Young Professionals Section and is a councilor for the ACR state chapter of Massachusetts. Sonia has written numerous publications related to artificial intelligence, gender disparity in the radiology workforce and multiple commentaries on challenges facing the next generation of radiologists
What's been your career path?
I've been fortunate to develop a career in academic medicine that gave me opportunities to be an educator, speaker and to hold leadership roles. I've leveraged these skills to serve as a medical director and healthcare AI consultant to start-ups. I first worked with Google and then gradually became involved with other companies and start-ups along the way. Radiology has naturally attracted a lot of attention in the AI health space due to the ease of curating data for algorithm development. This has provided many exciting opportunities for my career.
Did you ever come close to venturing into another career – perhaps when you were much younger?
I did my undergraduate degree in anthropology and at one point thought about getting a PHD in the discipline so that I could study different cultures, travel, and spend time writing. What first drew you to technology and medicine and what do you love most about it? I love the fast pace of the field – it is constantly evolving with new technology, new evidence based medicine, and novel ways to treat patients. It is dynamic and makes me a lifelong student. There is always something new to learn and you're never bored!
How would you recommend clinicians or people at the start of their career to get into AI healthcare?
I believe you need to figure out exactly what it is within healthcare AI that appeals to you. Are you drawn to research, coding, creating solutions to systemic problems, product development, or marketing? The possibilities are limitless and identifying what piques your enthusiasm can sometimes be the most difficult part.
Who was a great influence on your own career path?
My mother has been the greatest influencer of my career. She is a pediatrician and inspired me to become a physician. She also started her own clinical practice in North Carolina over 20 years ago which made her an entrepreneur in our community where she still continues to work. The satisfaction and excitement that she still has for her career everyday is what I have always sought for myself.
Who inspires you?
My mother inspires me to keep thinking outside of the box to find ways to contribute to the healthcare system.
What drives you?
The idea that I might be able to positively impact patients on a larger scale as a radiologist who provides expertise that eventually leads to the development of technology that improves patient care.
What's the most rewarding thing about your role?
I love being in a room full of energy and enthusiasm to do the best we can to take care of patients. To know that those I am working with all have the same goal to develop innovative solutions and leverage technology to improve healthcare is just so rewarding. And the most challenging? Sometimes the most challenging situations can be seeing a great idea that a team isn't ready to accept. Or seeing an idea that is too far-fetched to catch everyone's attention. The challenge as the medical expert in the room is to gradually get everyone on the same page.
How do you see the future of radiology and AI?
I believe AI will make a career in radiology even more desirable than it already is – the excitement of applying new technology to help patients has great appeal to medical students. AI can also standardize some of a radiologist's tasks giving us more time to spend with patients and our physician colleagues to discuss recommendations for care.
What are the main challenges and how do we go about tackling them?
Implementing new technology in healthcare is a gradual process. Many hospitals still use fax machines and CDs to transfer patient information. Updating existing systems will take time but it will be possible as we develop new ways to secure patient privacy while using more advanced technology.
Do you think the present generation of radiologists are prepared for that future?
Absolutely! Radiologists are an innovative group who have always embraced and developed new technology. Over the years, advances in CT imaging,
the development of MRI, and interventional radiologists creating new procedures are just a few examples.
What can be done better in terms of training and teaching?
Radiology residencies may need to begin incorporating informatics and basic machine learning into the curriculum or perhaps develop new
fellowship opportunities for graduating residents.
Does the gender inequality in AI in medicine frustrate you?
I am beginning to see the issue addressed more often than I did two years ago which is a great start. Identifying and acknowledging that gender parity should be a priority is the first step.
What can be done to redress that?
Increasing the number of women speakers and moderators at AI conferences is important to demonstrate that there are successful women in this field. Once female medical students see that there are many accomplished women leaders in healthcare AI, we will begin to attract more of them and hopefully even our numbers.
How can we get more women into digital healthcare and leadership roles?
Mentorship and sponsorship are two important solutions. I have met several woman founders in digital healthcare and in leadership who are mentoring and sponsoring other women. That is an important avenue to developing a network of support in a field that is still majority men. Many of my own mentors and sponsors have been both men and women who have helped me further my career.
What advice would you give someone starting their career in medicine?
To take time to consider what actually makes you happy and to grow your career in that direction. Whether it's a particular medical specialty, the technology sector, combining medicine with business – the key will be to find out what you are most passionate about so that you can enjoy going to work. It is important not to simply go to medical school to get a 'job' but to figure out how you can build a lifelong career.
What ambitions do you still have?
My ultimate hope is to increase patient access to radiologist expertise since there are many parts of the world where there are no radiologists. I also hope our work improves efficiency so radiologists can spend more time with patients and providing consultations to our specialty colleagues.