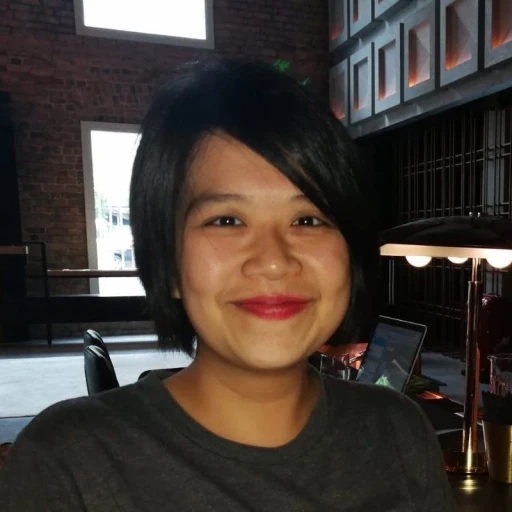 Hazel Tang A science writer with data background and an interest in the current affair, culture, and arts; a no-med from an (almost) all-med family. Follow on Twitter.
Dr. Tony Young OBE is the National Clinical Lead for Innovation at NHS England and also a consultant urological surgeon in the NHS, working at Southend University Hospital. He is a serial entrepreneur, founding four Med-Tech start-ups and Director and Chair of Medical Innovation at the School of Medicine at Anglia Ruskin University, co-founding the £500m Anglia Ruskin Med-Tech Campus which will become one of the world's largest health innovation spaces.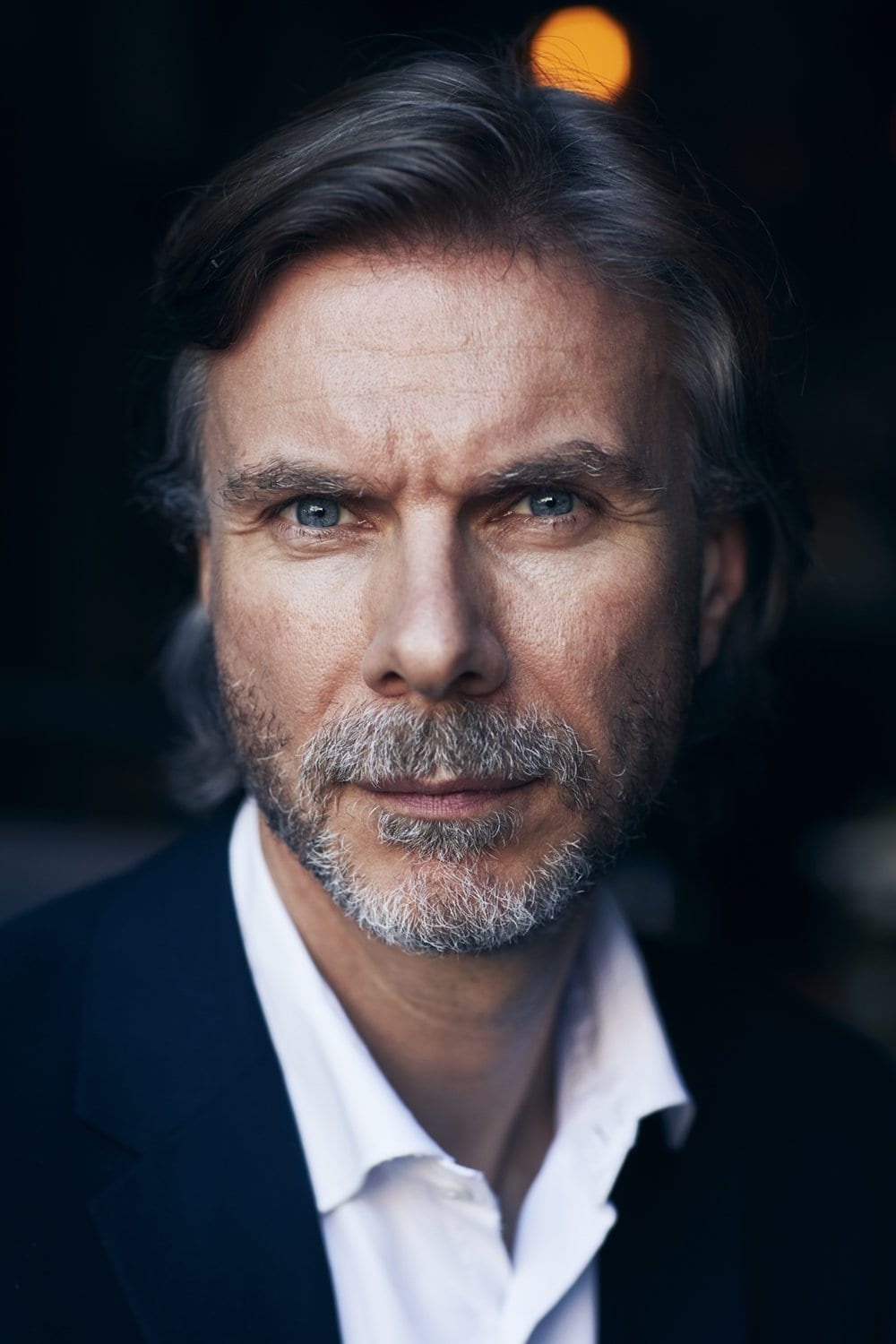 What did you want to be when you were a child?
I always had my heart set on becoming a doctor. Both my parents worked for charities so my upbringing always had an ethos about making a difference to society. At school I really liked science so when you've got those core values, choosing medicine as a career seemed the natural thing to do. I remember, when I was five years old we had some mice in our garage and so I designed and built a humane mouse trap. To my dad's horror, I used his drill to make a hole in my toybox to create this safe trap. In the morning, I'd open the toybox to find this beautiful little creature that I'd saved and then released it in the field behind our house. As a little child that felt amazing. So I can still pinpoint that episode as the start of my love of inventing and innovation
Who's been the biggest influence on your career?
There have been a number of different people at different stages. When I was a child, one of our family friends, Freda Collier, said to me, "You can be anyone from anywhere and you could change the world". That really inspired me but it wasn't until I got to medical school that I discovered she was the head lab technician for Rosalind Franklin at King's College London. And it was Freda who produced the famous x-ray 51 that Crick and Watson were shown that enabled them to discover DNA. So in a way, I feel connected to medical and scientific history. And she was so right – anyone from anywhere can change the world. Sir Bruce Keogh, a former National Medical Director of the NHS, gave me my break at national level. He invited me to take on the role of national clinical director for innovation for the health service in England and then mentored and coached me. He's been an inspiration to many people, demonstrating that you can be not only a great surgeon, a great leader and a great mind but also such a nice person who took time to understand you and saw what you were going through, having been there himself, and helped you on your way. That's inspired me to do the same things with others in the generations beneath me to try and be a guide and navigator.
What do you consider your greatest achievement?
Professionally, I'm most proud of founding the clinical entrepreneur programme at NHS England. It has become the world's largest entrepreneurial training programme in healthcare with over 500 frontline physicians on it. These are all people who don't fit the normal mould. They don't just want to care for their own patients, they also want to have a wider impact on society in general and change the lives of millions. To date, we've empowered and supported over 500 frontline clinicians to become medical entrepreneurs. These people will develop and grow companies, many in the AI space, that I hope will really change healthcare. We had one or two in year one but now we're entering year four of the programme, there's about three dozen of them working in the AI start-up space. So inspiring the next generation and helping them to navigate their way through the system is a hugely fulfilling thing for me. I'm so proud of the figures. In three years, we've helped launch 175 starts ups, with £164m raised in funding mostly from the private sector. We don't just give them money, we have educational days and pair them with a commercial mentor to help give them crucial commercial skills and knowledge. We've had some fantastic start-up companies that are really changing lives.
Can you give us an example?
One of our entrepreneurs is a clinical scientist who has developed a heart transplant machine that allows you to test that a heart is in the best condition it can be for transplant. So if someone was on the donor list and had passed away before they had a chance to take the heart, often just by a few minutes, previously under the law we couldn't take the heart because it had to be taken from a live heart beating donor. We knew there were some really good hearts in people who wanted to donate them but we couldn't use them so lots of people on the waiting list were dying. So this clinician built his machine and went to the high court in London and got the law changed. The result is that at Addenbrooke's and Papworth hospitals they've now done about 80 of what they call 'deceased doner' transplants. They put the heart on this rig, they re-oxygenate it and test it electrophysiologically. It's meant that the waiting list for transplants at Papworth have gone down from nearly 100 to about 8 and now NHS England have nationally commissioned that service. Every hospital in the country will have access to that piece of technology. We've also now paired the company with a commercial partner to enable this device to be sold across the world. So he's really giving the gift of life to people on this planet. Things like that make me feel really proud.
What's been your biggest disappointment?
I would describe myself as the king of failures! I've had some huge great stonking failures. I failed my A Levels first time around. I then had some disasters in the starter world and learnt lots of commercial lessons. Many of my medical devices failed. I built a device for advancing endoscopes around the colon and trialled it on myself. But only after the trial did we realise we'd made the components too big and that's why it hurt so much! We should have made it 20mm not 30mm. Ouch! I still remember that to this day. But it's okay to get things wrong so long as you learn from the failure. Move on but don't make that mistake again. Also, there's always something positive that comes out of failure. As a junior doctor I invented a ray gun, the Ministry of Defence paid for my PhD but my ray gun didn't work. But the science that came out of it was really interesting and we all learnt from it. I honestly wouldn't change any of the mistakes I have made because I wouldn't be where I am now, if I changed my experience.
Are you proud of how the NHS is coping with the pandemic?
Immensely proud. This is a global crisis that would overwhelm any health service on earth without strong action from the public and their public
services. Which is why the NHS has been looking to industries across the world – or indeed from out of this world, like the UK space agency– for new and exciting innovations that could help improve the care we provide to patients or help the NHS respond to this pandemic."
What's your greatest fear?
I'm someone who embraces fear. One of the things I've learned from the senior public and private sector leaders I meet is that if you're concerned or anxious about something, get up close to it, dial it up and give it a big hug. That's how you really develop as a leader. So when I do come across something that makes me apprehensive I tend to go up to it and say, 'Come on then, what have you got? What can you do?' Works every time.
What would you say to your younger self?
Enjoy the journey. Because, it really is a great journey.
What keeps you awake at night?
Ideas! I've found that when your mind is quiet and switched off is actually a great time for coming up with new ideas. Often something that's been buzzing around your mind all day, when you release and you're just there in the moment, suddenly that's when it can come to you. So I have a pad at the side of my bed where I write ideas down because I never remember them. When I wake up I look at them and some you think, 'Why the hell did I write that down?' but others are really great or there's a germ of an idea in something. I've found that getting your ideas out of your head and down on paper actually helps you sleep.
How do you relax away from work?
I live on the beach in Southend in Essex so I do two 10k runs a week. But if you really enjoy your work, you actually don't see it as work. So I see my role in NHS England as a great privilege to help lead out the latest greatest things across our nation. It's not really a job it's a real passion. It's also really fun. A thousand companies every year from around the world come to see us with developments and amazing technological products that are in the early testing stages to see what we think. So I sometimes feel like a little boy who's woken up in a toy shop.
How do you get people on board with health care innovation?
You have to help them understand how patient care is massively improved through innovation. From a system point of view, it's a big challenge. What I've found is that if you can win the hearts and minds of clinicians, patients, providers and every stakeholder in the system then you have the best chance to make innovation happen.
What's the most important lesson life has taught you so far?
I know it sounds like a cliché but be true to yourself and follow your dreams. I do think things through but I've learnt to go with my feelings for
things. You can over-think things so sometimes you just have to make that leap.
Who do you most admire?
Honest and truthful politicians. Now I know people might say there aren't many of those but I think politics is put down too much and we actually need our best minds and our best people going into politics. So I really admire Barack Obama for staying true to his vision. We've also had some great entrepreneurial leaders. Someone like Bill Gates and the work he's done through his foundation. He founded a great enterprise, created lots of growth and jobs and then went on to do something amazing that's made a real positive difference.
What books have had a big impact on you?
The books that have resonated most with me reflect on a number of things that help to develop an understanding of how to act as a leader, and how
others act around you. Because, in my experience, success in the clinical world, academia, business and leadership is all about winning hearts and minds. So the key ones are; A General Theory of Love by Thomas Lewis touches on the psychology of love, not just how we fall in love, but also how we fall in love with products and services. It challenges the way we think about how we get ideas taken up by customers. Thinking Fast and Slow by Daniel Kahneman is stunning in so many ways about the human condition. Immunity to Change by Robert Kegan taught me so much about Organisational Psychology. Bad Blood by John Carreyrou was a real rip-roaring read on how not to do a start-up in healthcare; a breath-taking read! Finally, Living an Examined Life by James Hollis was so good I had to read it twice!
Best piece of advice you've ever received?
My wife gave me a really good piece, 'Don't be frightened to be the person you are with me when we're with others'. She met me when I was a young surgeon and perhaps I was always in professional mode. When I was at home and all my guards were down and I was just me, she was saying be that person more. Listen a bit more and talk a bit less. We've been together 22 years so it's clearly good advice.
What advice would you give someone starting out in medicine?
Be true to yourself. If you're following what you feel is right for you, and that may not be the conventional way, like becoming a certain traditional kind of doctor, but if it feels genuine and authentic then go for it. You've got one shot, live it to the full. I've done that my whole life and plan to continue. The other thing I'd say is, don't listen to people who tell you you can't do something. The careers advisor saw my predicted A Level grades and told me I'd never make a Dr Young. Ten years after he said that, he was admitted to the hospital I was working at and I had to diagnose and look after him. So both he and I were glad I never listened to him!
Do you still love working as a urologist in Southend?
Absolutely. Particularly when I'm working with older patients. Some healthcare systems say you're too old, too high risk we won't do that procedure. But with the NHS , we'll look after you to the best care you can possibly have. I've operated on people in their 90s and they're still going strong five years later. It's such a boost to their dignity not having to be hooked up to tubing or catheters that were making their lives a misery. I get patients – older men and ladies – giving me a hug afterwards and saying, 'I can't thank you enough. You've transformed my life.' And that's why you do the job. What's left for you to conquer? I want to change everyone's healthcare on the planet before I die. We have seven billion people on our planet and the technology exists to provide them all with healthcare and yet we don't do it. But why can't we have a global digital healthcare service? I think big corporates, governments and charities could all step up and contribute. Wouldn't that be amazing if in 10 or 20 years time, everyone on the planet via their smartphone or whatever tech is around then, could get access to the right healthcare advice and information to help them have the best life possible. Why should that remain a mad dream? We all have access to banking so why haven't we all got access to healthcare? It's doable but there has to be a will to do it. That's something I'm really passionate about. I look at it like this. Our entrepreneur programme will grow, and the 500 start-ups will become thousands and then we only need a few of those to do something amazing to make that become a reality. That's what continues to drive me every day.