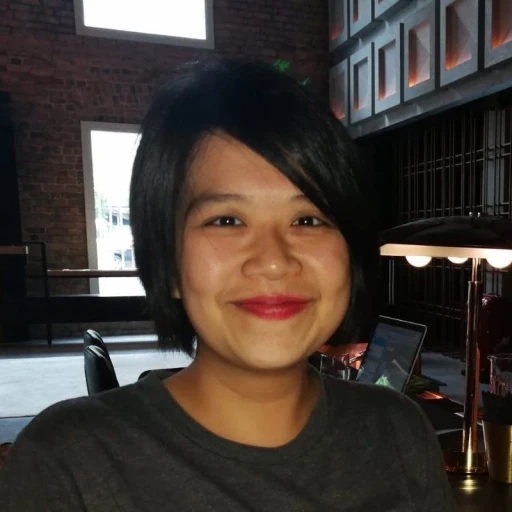 Hazel Tang A science writer with data background and an interest in the current affair, culture, and arts; a no-med from an (almost) all-med family. Follow on Twitter.
Dr. Indra Joshi is the Director of AI for NHSX, overseeing the creation of the NHS AI Lab as well as supporting digital health initiatives within the NHS with a focus on digital health standards, evidence and policy for AI. She has a unique portfolio with experience stretching across policy, governance, national project strategy and implementation; whilst remaining true to her professional training as an emergency medicine doctor.
Indra is also a Founding Ambassador of One HealthTech – a UK network which campaigns for the need and importance of better inclusion of all backgrounds, skill sets and disciplines in health technology. The network champions and supports underrepresented groups in health innovation, particularly women, to be the future leaders in healthcare. She is also the Vice Chair for the British Computer Society (Health) and an international speaker and consultant on digital health
From emergency medic to AI director for NHSX. How did you make that happen? Through interest and applying for the right jobs at the right times. Also doing a lot of reading in my spare time and speaking to a lot of people about what are the actual problems we need to solve and crafting areas in the workplace to try and solve those. For example, with the digital health technologies standards work, there was a clear gap in the market for this and I brought together different bodies and groups of people to try and resolve this gap.
What first drew you to technology and what do you love most about it?
The sheer dynamism of it and the way it focuses on thinking about the problem and solving
a user need. If done correctly, that is!
How would you recommend clinicians or people at the start of their career get into AI healthcare? It's no different from any other career – read and do your homework, take a post graduate course or a masters if you need to, and apply for jobs when they appear. The key question to ask yourself, is do you want to influence policy or build a product? Clinicians often want to build a product to solve a problem they see in their daily practice. My experience is this can often work for the area where they practice but may not always solve the underlying systemic problem. Policy roles are often the way to do this, but that doesn't have the immediate short time frame impact that clinicians are often used to in the workplace, and so may not be everyone's bucket.
Who was a great influence on your career path?
No one person in particular but a whole host of people. Having people who believe in a slightly tangential idea I may have had but helped to push it forward.
In terms of influencing my interest in medicine, my father worked in the NHS as a doctor and we lived in and around a lot of hospitals, so growing up I became acquainted with a lot of medical professionals. My dad's friends were all medical people and they were always talking about cool medical stories and I wanted to be a part of that world.
Who inspires you?
I love listening to interviews by Indra Nooyi, former CEO of PepsiCo, and as I became more aware of being a female in a male dominated industry – her words often struck a chord.
My mum's also a massive inspiration. As a first generation Indian, she built an Indian/Asian community with cultural events and meetups in the south of England. Back in the 80s that was difficult, but she managed to develop a name for herself so people understood the culture and came to learn about diversity. A pretty fab thing to do back then!
What's the most rewarding thing about your role?
The people I get to meet. I'm in a privileged position in that I get to meet a huge range of people – from clinicians and people who are designing great products to people working in government departments. The world of AI is so broad and wide-reaching and often you find the challenges are the same in other areas. I went to a conference earlier in the year where a chief of police was speaking and he was saying, 'Oh my goodness, you're facing the same challenges as we are.' And of course that's true – ethics and the frameworks around this are tough areas to try and solve.
How can we get more women into digital healthcare and IT leadership?
We've really got to push this one because this is something I passionately believe in. There are quite a number of women in the tech and digital space but we need to create environments where they can lead effectively and feel empowered to apply for leadership positions. And we need to focus on those coming in to professions. There is still a lot of bias taught at schools on what roles/jobs girls should have versus boys, and by role modelling great careers that have no gender stereotype, we'll start to encourage a more balanced intake.
I help run a network One HealthTech, it's a volunteer run network that believes in inspiring and enabling diversity and inclusivity in healthtech. It's gone from a handful of us to over 13,000 members across 15 or more hubs in multiple countries – pretty brilliant! We created One HealthTech to address everything from inclusive design and biased algorithms, to supporting more under-represented groups to develop the skills they need to drive the next generation of health. We believe that innovating in health, care and life sciences should be accessible to everyone And regardless of tech or not, to allow women to progress in their careers we need to offer the same support to men as well. A push for equal paternity or carers leave, or an understanding in the work place if the man has to do the school run or take time off during the holidays. I find it odd that we push for equality on one side but not the other. Those industries that have promoted these concepts and have supported the men quite often see women in senior leadership positions. Obviously the relationship is not as linear as that, but my gist is that it can't be just a one-sided push.
Is the world of AI particularly challenging for an ethnic woman?
I'm a brown woman in a world of white men and I try hard to make my voice heard, to try and do what's right and to be a part of the conversation. But yes, it is a challenge. This is something we all need to acknowledge and help; in order for everyone who doesn't have a voice in this space to be given an opportunity to be heard. Especially in health technology where having diversity and proportionality is so important.
Is it a challenge you encounter on a daily basis?
I wouldn't say on a day-to-day basis. However, I regularly go to conferences where 5-10% of attendees are women. AIMed is different because it's quite a clinically-focused conference and clinicians tend to be a more balanced mix. But, for example, I was at a tech round table recently and there were three tables of ten people but just four women.
So I do see it a lot but unless you call it out and unless you are the voice for change and you act on that voice, it's hard. Sometimes I call it out when I'm on stage. I might say 'Look at this' (referring to the panel) or ask how many women in the audience are in board positions. I'm not trying to be antagonistic, and try to point it out as an observation.
What advice would you give someone starting their career in medicine?
Medicine is still a traditionally taught career. So it's important to have the courage and the faith to pop your head out and go and explore new things. Find a friend who can help you explore it. Often people think they've got the best idea to solve a problem but actually collaboration and partnerships are the way forward. Don't keep something to yourself because you think it'll be the golden ticket. Very few things are. Often clinicians stick with clinicians so go out, meet new people and widen your friendship circle.