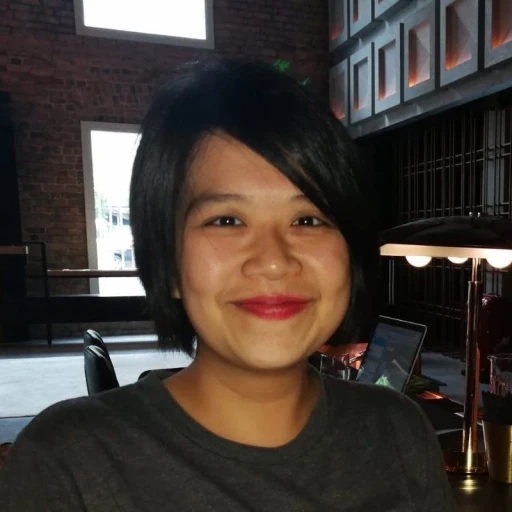 Hazel Tang A science writer with data background and an interest in the current affair, culture, and arts; a no-med from an (almost) all-med family. Follow on Twitter.
France has a unique resource of centralised public databases, medical, social and financial, managed by governmental organisations but until now kept separately.
The French government presented its initi- ative 'AI for Humanity' in 2018 through which public-private consortia will be awarded grants to put in place mechanisms to cross-reference and manage these data in a fully exploitable way. One potential bottleneck is the quality of the data – although the French database is nationwide, it was originally constructed to determine costs and so there are instances where patient annotations are sometimes incomplete.
The French government has prioritised educat- ing doctors and the general public about the place of AI in healthcare as part of this initiative. France has put in place continuous education programmes for doctors to keep up with AI developments and incor- porate them into their practice.
Several AI systems are in development or already in use in France. eCerveau (eBrain) is a system that links all essential information on bed availability, ambulance service and emergency department activity and patients can be monitored in real-time. The specialities that are considered to change most quickly are radiology and derma- tology. Desiree is a French-led H2020 project that provides decision support on the available therapy options by incorporating experience from previ- ous cases and outcomes, going beyond the limita- tions of existing guideline-based decision support systems (DSS).
Key initiatives
1. TROUSSEAU HOSPITAL, PARIS
www.trousseau.aphp.fr
Doctors have developed a novel intelligent scan assistant system for early pregnancy ultrasound diagnosis. A preliminary study has evaluated the system's ability to support accurate annotations of ultrasound images, using ultrasound diagnosis of ectopic pregnancy as a model clinical situation. The results suggest the system may benefit non-expert operators.
2. FRENCH RADIOLOGY SOCIETY
www.sfrnet.org/sfr/societe/ innovations/index.phtml
Leader in the development of digital projects in the French healthcare sector.
Has issued a position paper outlining ten principles aimed at governing the use and development of AI tools in a manner that will create a concerted approach centred on benefits to patients, while also ensuring good integration within clinical workflows.
3. BIOSERENITY
www.bioserenity.com/en/landing- services/
Has raised $22m since 2014 to develop smart wearables for the diagnosis and monitoring of epilepsy. Its headquarters are in the Brain and Spine Institute of the largest teaching hospital in France and created a smart shirt and cap in collaboration with Dataiku, a New York-based data science team, to enable home monitoring of patients with epilepsy. Collaborates with patient groups, academic centres, hospitals and industry and has over 200 employees in the US, France, and China.
4. CARDIOLOGS
www.cardiologs.com
A medical technology company committed to transforming cardiac diagnostics by utilising medical- grade artificial intelligence and cloud technology. Has raised $8m to develop an AI-based cardiac monitoring service. Their ECG Analysis is built on over 700,000 recordings and was the world's first medical device powered by deep learning technology to receive regulatory clearance (CE Mark in August 2016). Partners with clinicians and healthcare practitioners across four continents.
5. THERAPIXEL
www.therapixel.com
Has raised $6.3 million to develop a touchless medical imaging, image reading and manipulation solution for medical practices. Fluid product allows for touchless navigation in the operating room and is claimed to be 10x more efficient and more sanitary than voice control. Other main product (Radvise) provides automatic image interpretation in mammography – improves the rate of false positives by 5% and comes with complementary functions like cloud-based image sharing, voice control, and a dedicated workstation. Currently available in beta version for clinics.
6. KEEN EYE TECHNOLOGIES
www.keeneyetechnologies.com
Raised $1.8m to design an image analysis and enhancement application for the healthcare sector. Their WatCell technology uses AI and machine learning to recognise, count, and label cells on a wide range of microscopic image formats, saving close to 90% of the time needed to analyse these images.