A message from the AIMed Chairman and Founder
A new paradigm
I am a pediatric cardiologist and have cared for children with heart disease for the past three decades. In addition, I have an educational background in business and finance as well as healthcare administration and global health.
Even though I came from a strong academic background and have had renowned mentors as well as have authored and edited many articles and textbooks, I came to realize early in my career that medicine is woefully inadequate and often lacking in data-supported information and knowledge.
To better prepare myself for this new era of artificial intelligence, I returned to school and studied biomedical data science and artificial intelligence at Stanford School of Medicine. It was basically a four-year continually epiphanous and intellectually transformational journey.
On a personal level, I have two beautiful adopted daughters who are medically challenged with chronic diseases. I am reminded numerous times on a daily basis just how inadequate our medical world is and how a new biomedical world imbued with artificial intelligence ("medical" intelligence or "intelligence-based" medicine) will help every patient (including my two children) immensely.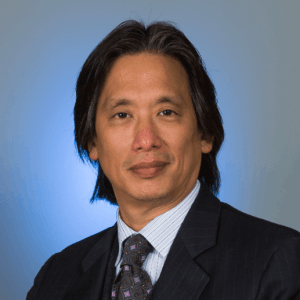 Starting a revolution
The Medical Intelligence and Innovation Institute (MI3) is funded by the Sharon Disney Lund Foundation with the purpose of advancing data science and artificial intelligence in medicine around the world.
Our vision is for this institute as well as AIMed to serve as a clarion call to start a revolution to embrace this new exciting paradigm for healthcare and medicine.
I hope you will join me on this exciting new journey.
Anthony Chang, MD, MPH, MS, MBA
AIMed Chairman and Founder
Advisory Board (AKA AIMed Revolutionaries)