GE Healthcare's Chief Technology Scientist for Cardiology Solutions, Eigil Samset, shares what it takes to keep progressing AI under the pressure of an ongoing global health crisis while overcoming roadblocks on the development pathway.
4

minute

read
Dr. Lynda Chin, Co-founder, President and CEO of Apricity Health on how she became a pioneer in precision oncology, the data sharing challenge, and how not to build an ugly bookcase!
6

minute

read
Angela Yochem, EVP Chief Transformation and Digital Officer at Novant Health, on the many detours she took in college, the meaning of community for female leaders, and why we need to tell young women that "doing the hard stuff is super fun and interesting"
9

minute

read
Meet the five winners of AIMed's inaugural AI Champions Awards
7

minute

read
The influential leader on motivations, inspirations and being a world record holder!
3

minute

read
The emergency medicine doctor who went on to oversee the creation of the NHS AI lab talks digital healthcare, IT leadership and her father's cool medical stories
5

minute

read
The founding father of AI in medicine discusses his glittering career, clinical medicine, and his love of jazz
8

minute

read
IBM Watson Health's leading light discusses where AI is heading, gender inequality in medicine, and saving lives at 32,000ft
6

minute

read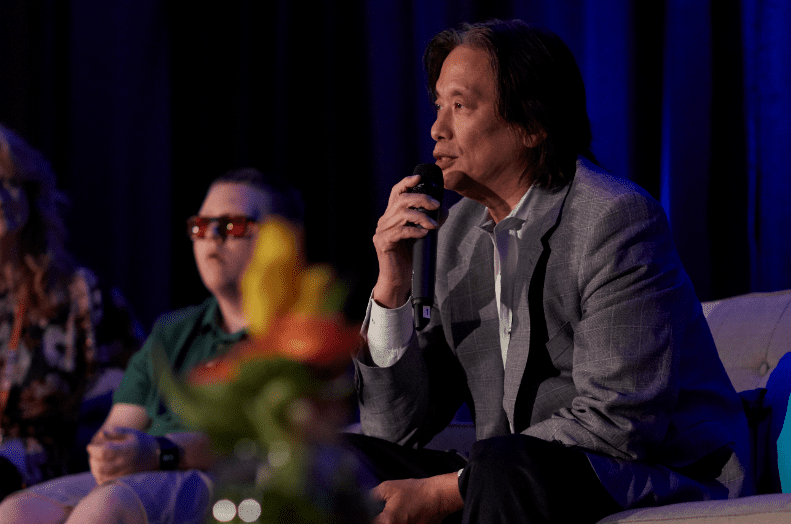 GLOBAL SUMMIT
January 2022
Our flagship meeting returns, live and in-person, in 2022. Featuring high-level thought leadership, exceptional networking opportunities and curated content focused on the business of AI. A global gathering of over 600 healthcare leaders and senior executives, this is an unrivalled event affording you the chance to align with key stakeholders and shape the global AI healthcare agenda.
PRIMARY CARE AND POPULATION HEALTH
September 2021
Rounding out 2021, our CME-accredited clinician series will focus on primary care and population health.
This multi-track meeting will see healthcare executives and clinicians specializing in primary care, population health, endocrinology, global health, infectious diseases, pediatrics, oncology and precision medicine for more keynotes, panels, roundtables, and use cases.
AI Champions Connect
May 2021
Primary Care and Population Health
September 2021
Surgery and Procedural
June 2021