Angela Yochem, EVP at Novant Health, the meaning of community for female leaders, and why we need to tell young women that "doing the hard stuff is super fun and interesting
9

minute

read
Blackford founder Ben Panter on his journey from astrophysical researcher to AI entrepreneur, the challenges of implementation across different healthcare settings, and the importance of teamwork.
5

minute

read
Exponential AI COO Nikhil Mendhi talks transformation, innovation, and the implementation of artificial intelligence across healthcare payer and provider organizations.
5

minute

read
Dr. Terence Sanger, renowned neurologist and chief scientific officer at Children's Hospital of Orange County opens up on a lifetime's work and the challenges still to come
5

minute

read
Siemens Healthineers' Mario Orsini discusses the impact of artificial intelligence on clinical medicine, challenges around adoption of AI solutions, and measuring ROI.
3

minute

read
Superhero radiologist David Gruen speaks to AIMed about his journey through medicine and artificial intelligence, the future of radiology, and the importance of retaining focus on the patient.
5

minute

read
Dr. Michael Abramoff, legendary ophthalmologist, computer scientist and entrepreneur, talks exclusively about his remarkable journey, the future of AI and the pain of being called 'The Retinator'
8

minute

read
Rocket scientist-turned-neurosurgeon Dr. Eric Eskioglu, Chief Medical and Scientific Officer for Novant Health, talks about his stellar journey, the power of AI
9

minute

read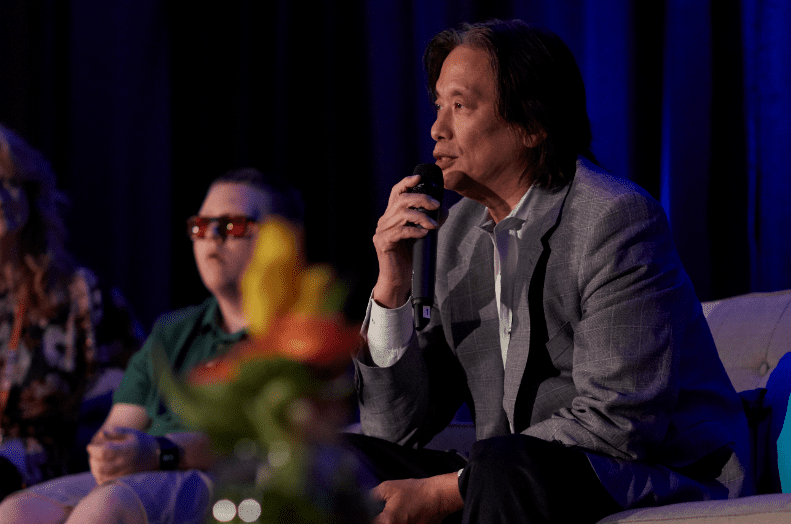 GLOBAL SUMMIT
January 2022
Our flagship meeting returns, live and in-person, in 2022. Featuring high-level thought leadership, exceptional networking opportunities and curated content focused on the business of AI.
A global gathering of over 600 healthcare leaders and senior executives, this is an unrivalled event affording you the chance to align with key stakeholders and shape the global AI healthcare agenda.
AI Economics
ON-DEMAND
Join us to learn about the practical considerations of purchasing, using, and evaluating AI algorithms in clinical practice.
We will hear our expert panelists from MD Anderson and Emory University discuss metrics surrounding AI usage in clinical practice and how to determine whether the cost is worth it and whether reimbursement for its usage is possible.
We will also discuss the benefits and limitations of research partnerships in the usage of AI algorithms and what academic medical centers can offer for patients.
Data rights in the age of machine learning
In this session, we will discuss ideas ranging from the most restrictive to least restrictive, to enabling a new age of clinical discovery.
Basics of successful AI adoption in Radiology workflows
Hear key insights from a panel of innovative healthcare leaders on how to successfully orchestrate AI into radiology workflows, create efficiencies across the workflow, and save radiologist's time.
AI Education: How can I learn about artificial intelligence?
Three academic experts discuss how they are learning about AI, how they are supporting medical students, and what academic institutions should be doing to teach radiology residents about AI.