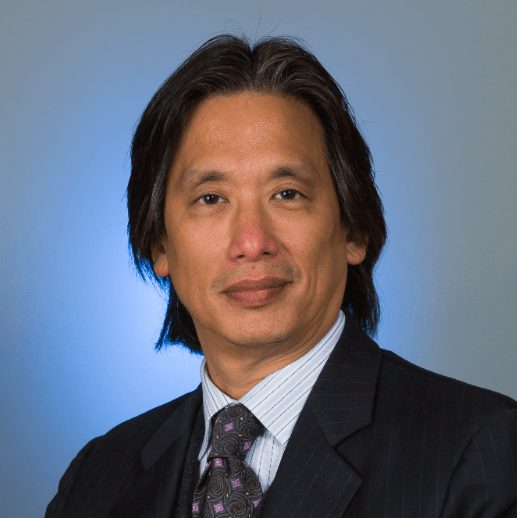 I am a pediatric cardiologist and have cared for children with heart disease for the past three decades. In addition, I have an educational background in business and finance as well as healthcare administration and global health – I gained a Masters Degree in Public Health from UCLA and taught Global Health there after I completed the program.
"How you gather, manage, and use information will determine whether you win or lose."
Bill Gates, in Business @ the Speed of Thought 
Imagine this scenario in the not-to-distant future. A cardiologist in Nairobi, Kenya has a difficult case of a 61 year-old with rheumatic heart disease with severe mitral regurgitation and would like a few opinions about the surgical indication and timing for this man. He pings a few cardiologists and heart surgeons from around the world (Shanghai, Toronto, and London) who are in a global cardiac network, and they round on this patient virtually in the cardiac intensive care unit within a few minutes while they look at an echocardiogram simultaneously that is done at the bedside and distributed to these experts via an edge network. 
In 1999, Bill Gates wrote the aforementioned book Business @ the Speed of Thought: Succeeding in the Digital Economy, emphasizing the importance of information transfer. We can and need to practice clinical medicine in the near future with the same mentality (and velocity) with available technology for image and information transfer. In order to accomplish this vision, we will need a learning system that is accessible to every clinician on the planet. A centralized architecture will not be functionally efficient nor logistically feasible for this learning system as centralized architectures are not application friendly, network preserving, nor real-time. We therefore need a new paradigm of artificial intelligence with an innovative distributed architecture and other elements for this learning system.
Edge Computing and Real-time Imaging/Interpretation
Edge computing is a distributed and decentralized computing framework or architecture that will bring applications closer to data sources (IoT devices or local servers) so that data will be collected and analyzed in proximity to the data source. The edge cloud can include data, networking, and compute/storage services. A clinician can think of edge computing as the "peripheral nervous system" with its neurons that are capable of sending signals to the central nervous system or brain (the cloud). Karim Arabi, the CEO of Atlazo, explained that cloud computing is focused on big data while edge computing is focused on real-time "instant data" from devices and sensors. This closer coupling to the data sources can decrease response times and increase insight velocity as well as lessen the bandwidth demand of a centralized data repository. In addition to being more efficient, this process can also increase the level of security as the data can be processed without going to the cloud. Disadvantages of this edge computing include more sites that will need to be configured and monitored as well as issues with decentralization. 
This decentralized edge computing architecture has future implications for innovations in clinical medicine and healthcare. First, real-time image transfer of any image, including moving images like echocardiograms, can be advantageous for group learning. In addition, real-time deep learning can be implemented to add an interpretation layer to this real-time image transfer in the absence of any available expertise. This can also be extended to any procedure in the future where deep learning can help the clinician performing the procedure to have additional expertise. Lastly, the surge of wearable devices as well as healthcare sensors will benefit from not only real-time analytics in these edge devices but also data filtering that will be needed from the volume of data. All these use cases of edge computing are essential for the future of healthcare and clinical medicine.
The other two elements of this learning system will be discussed in the next AIMed newsletter.
Please join us for the in-person AIMed Global Summit 2023 scheduled for June 5-7th of 2023 in San Diego with the remainder of the week filled with exciting AI in medicine events like the Stanford AIMI Symposium on June 8th.
Hope to see you there!
ACC
We at AIMed believe in changing healthcare one connection at a time. If you are interested in discussing the contents of this article or connecting, please drop me a line – [email protected]