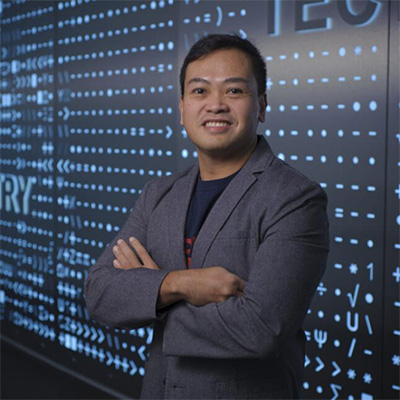 As clinical research director and principal research scientist at the MIT Laboratory for Computational Physiology (LCP), and as a practicing intensive care unit (ICU) physician at the Beth Israel Deaconess Medical Center (BIDMC), Leo brings together clinicians and data scientists to support research using data routinely collected in the process of care. His group built and maintains the publicly-available Medical Information Mart for Intensive Care (MIMIC) database and the Philips-MIT eICU Collaborative Research Database, with more than 20,000 users from around the world.
I'm a practicing doctor. I work at the intensive care unit of Beth Israel Deaconess Medical Center. Research is hosted at MIT as a principal research scientist as well as the clinical research director of the laboratory for computational physiology. I am also an instructor at the Department of Biostatistics at the Harvard T.H. Chan School of Public Health.
I represent a global consortium called MIT critical data. It is a consortium whose mission is to put data and learning at the front and center of healthcare. We consist of healthcare practitioners, engineers, computer scientists, and social scientists who think that data and learning are actually the best medicine for population health. And we build communities across disciplines to leverage the data that is routinely collected in the process of care to understand health and disease better and in the local context.
One of the biggest issues that we face now in healthcare delivery is the fact that the majority of the research that informs guidelines to test and treat different diseases is performed primarily in rich countries. Clinical trials are very expensive. And for that reason, the vast majority of clinical trials are done in the United States and in other Western countries. And in those countries, the majority of the participants are white male individuals. Even though we do not include the rest of the world in these clinical trials, the findings of these trials are translated into treatment recommendations for every patient around the world. And we think that this is a significant contributor to the suboptimal outcomes that we see in the treatment of all sorts of diseases in Africa, in Asia, in Latin America.
One of the goals of MIT clinical data is to build capacity in medical research, specifically in medical data science to our colleagues in low and middle-income countries. In those countries, there is not a strong infrastructure to support research. And rather than the students and faculty at MIT designing solutions for health care delivery, what we do is we go there. We have opportunities for cross-pollination. We learn about their problems, but we also teach them some of the skills and methods we are familiar with. The idea here is that they will be the drivers of research. They will be the drivers of innovation. They will be the drivers of entrepreneurship in those countries. We realize everywhere we go that there is incredible talent that is capable, completely capable of designing their own solutions to their healthcare problems, and what we need to do is to encourage more collaboration between MIT and institutions in those countries.
So we organize data thons. Data thons are short for data hackathons. And the idea there is to look for data that is available in countries coming from the health ministry, coming from industry, coming from the universities, and you organize these events where we interface the clinicians, so not just the doctors. We bring in the nurses. We bring in the pharmacists.
We bring in the social worker and have them work with computer science, engineering students, and humanities students in those countries and allow them to realize that they need each other's expertise to fully leverage and discover and validate the knowledge that is encrypted in their data sets. And those are immediately going to be translated into the way they deliver care in those countries.
This is different now from the current reality that exists, where guidelines coming from the American Heart Association are implemented in Brazil or the Philippines when we know that the research that is performed here may not necessarily translate to different populations.
We believe in changing healthcare one connection at a time. If you are interested in the opinions in this piece, in connecting with the author, or the opportunity to submit an article, let us know. We love to help bring people together! [email protected]