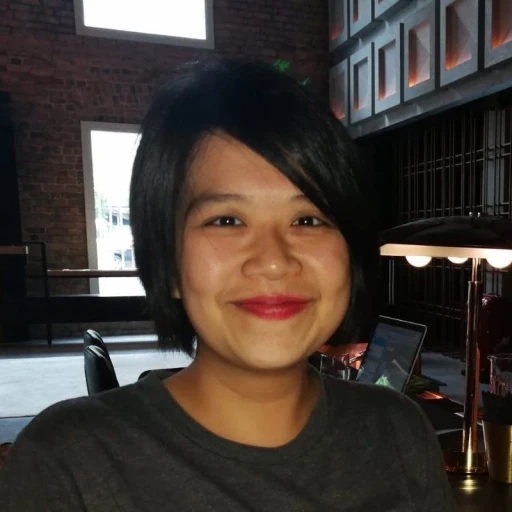 Hazel Tang A science writer with data background and an interest in the current affair, culture, and arts; a no-med from an (almost) all-med family. Follow on Twitter.
Illinois teenager Jui Khankari has received the highly acclaimed Diana Award for her nonprofit AInspire, which strives to diversify the field of artificial intelligence.
The award, named after the late Princess Diana, is the highest accolade in the UK given to young people between the ages of 9 and 25 for their social action or humanitarian efforts. "I'm so honored that I'm able to continue Princess Diana's legacy of empowering women and of teaching minorities the skills that we need to know to be successful, "said 17 year old Khankari.
Khankari was nominated for her Diana Award by Milton Keynes AI, a nonprofit she collaborated with for a workshop in England. "We urgently need more female role models like Jui in AI, and it is important to us that Jui is recognized as an important industry figure," said Milton Keynes AI's Executive Chairman Richard Foster-Fletcher.
Khankari's nonprofit runs entirely on donations and serves over 7,500 students in 58 countries with virtual workshops, videos and an educational curriculum the teenager created.
After attending various workshops where she was the only girl, Khankari almost quit studying AI. She said she often had instructors perform coding for her, to the point where she wasn't actually learning anything. The teenager said it was a frustrating reality for her and many other girls and women, as only 32% of the data and artificial intelligence workforce are female, globally, according to the World Economic Forum's 2021 report.
But in the summer of 2019, Khankari was selected to attend an AI Camp at Stanford University with 31 other girls from other countries. There, she learned about how AI can be applied to energy optimization, health care and mental health.
"She has a remarkable sense of enthusiasm and motivation to learn and contribute to the study of AI in medical imaging," said Michael E. Moseley, Ph.D., Professor of Radiology at Stanford University. "She was always inquisitive about why and how our Deep Learning models worked and was also able to remotely audit and excel in our postgraduate courses during the quarantine."
"Naturally, technologies that only affect women would be less likely to be developed if there aren't women fighting for them to be developed," Khankari said. "Men might have different agendas, or they just might honestly forget that this is something that we need. It's a real need, and so that's why I just really want to get more women inspired and empowered to enter the field so we can make our voices and our needs heard."
Jui Khankari's interest in applying AI to healthcare isn't surprising as her parents are both doctors who have been treating COVID-19 patients. Currently, the teenager is developing AI to detect strokes and the bifurcation of the major blood-supplying artery to the brain, making it possible to detect neurodegenerative diseases early on.
According to Khankari, without the use of AI, if somebody suffering from a stroke is taken to the hospital, a series of scans first determines whether it's a stroke. The scans are then sent to the radiologist, but there might be a queue of brain scans for the radiologist to read ahead of the potential stroke victim's scan, delaying course of action.
"And this is the best-case scenario in an urban setting in a developed country," added Khankari. "If it takes the radiologist an average of two minutes to read each scan, then it takes the radiologist 20 minutes to get to this patient's scan, and another two to read it. This means the patient's treatment has been delayed for 22 minutes. Each minute that treatment is delayed, the patient loses 2 million brain cells, so the patient has already lost 44 million brain cells by the time the radiologist finishes reading their scan.
"Now imagine if you had an AI plug in at that hospital that would read all of the scans in the queue and flag the scans that have a high probability of having a stroke. Then, that potential patient's scan is the first in the queue to be read by the radiologist, and the treatment, for example, a clot busting drug like tPA (tissue Plasminogen Activator), will be given 20 minutes earlier — saving 40 million brain cells. This could be the difference between the patient walking out of the hospital or ending up permanently disabled or dead."
Surprisingly, Khankari's extensive knowledge of AI's intersection with medicine is mostly self-learned through lab work and independent research. "I don't think there's such a thing as naturally gifted at computers," Khankari said. With that in mind, she set out to make it accessible for those with a zero to basic understanding of the AI complexities.
"Even if you Google the definition of artificial intelligence it has all these really big words and it just makes it more difficult than it actually is," she elaborated. "While I was self-studying and attending coding camps, I struggled to understand how it worked and how to actually pursue a career. I internalized this notion that I wasn't smart enough to go into AI, but I don't want other girls to feel that way."
Khankari channeled the "not knowing" into diligent note taking on theories and technical skills associated with AI. When she creates AInspire workshops, she tries to make it palatable by stripping AI to its fundamental components.
AInspire workshops — organized by Khankari with an all-female leadership team — cover topics like Intro to AI + Biology, AI + Bioinformatics, Intro to AI + Biology + Art, a speaker series and more. Some workshops, like AI + Bioinformatics, recommend prior coding experience, but many, like Intro to AI + Biology, require absolutely no coding experience.
"I want to democratize access to AI education. And I want to do this so anybody, anywhere with access to a computer with internet connection can learn about AI," Khankari added. "I really wanted to dispel this stereotype that AI is something that's difficult to break into or that it's too complex for anyone to understand."
UK-based Milton Keynes AI (MKAI), a relatively new nonprofit that strives to "integrate sustainable human values into artificial intelligence," reached out to Khankari after reading about her, to propose a collaboration on a number of workshops for several of their business divisions.
"I agreed and then I told them that I can only meet after 3 p.m. to discuss because I go to school so they said O.K. But during the meeting, they asked me if I was done dropping my kids off at school and for a second I was so confused, 'What do you mean dropping my kids off at school?' And I said, I actually came back from school, I'm in school . . . ," Khankari laughed, recounting the incident. "They thought I was an established professional!"
She custom created six workshops, pored over multiple hours of research and pre-workshop practicing to lead 100 business professionals in each session.
Khankari hopes to take advantage of the mentorship opportunities that come with being a recipient of the Diana Award, especially as she hopes to further her research regarding AI to detect strokes.
"AI is intimidating for girls and I want to show them that it doesn't have to be," she said. "My motivation for starting Ainspire is really that I want AI to be the true equalizer that it was meant to be."