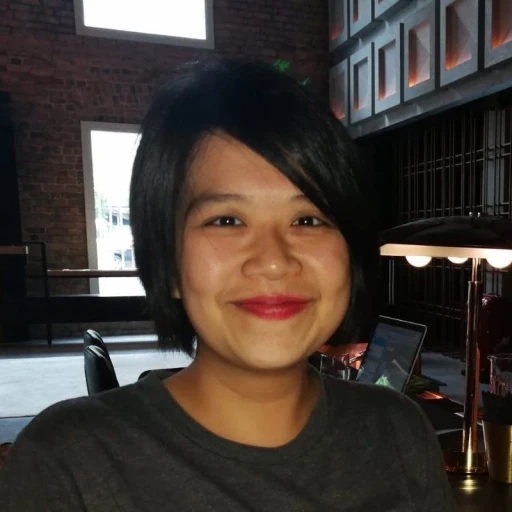 Hazel Tang A science writer with data background and an interest in the current affair, culture, and arts; a no-med from an (almost) all-med family. Follow on Twitter.
Tom Murickan, AIMed's first ever Student Ambassador, reveals the challenges and surprising opportunities of virtual education
It would be an understatement to say that COVID-19 threw everyone for a loop these past 18 months. While the pandemic necessitated huge changes in a variety of industries, it was most acutely felt in education at all levels, which resulted in the sort of freshman year of college that I could never have envisioned back at the beginning of 2020.
Luckily, my Zoom classroom experiences were all manageable throughout the year. My professors had a handle on the technology and effectively delivered lectures, while office hours were much more convenient and accessible in a virtual setting. Heck, I even made a few friends!
This last part was surprising to me, as I fully expected to make essentially no new friends in a Zoom classroom. But as smooth the transition may have been, a virtual setting still doesn't hold a candle to being physically in the classroom, collaborating with classmates face to face. And this is the primary complaint I, and most other students, have about virtual education. With an increase in accessibility and convenience, comes a significant decrease in the incentive to engage. I will admit personally that there have been many class sessions where I have mentally checked-out and completed other work during that time. While I was able to manage because a lot of the material was things I had learned previously in high school, there are many other students who were burdened by the fundamental changes that had to occur over the past year and a half.
Despite this unfortunate consequence of virtual education, the ability to join remote sessions opened up several opportunities for students that previously have been near impossible to access. I've attended more conferences this past year than I have in my entire life, pre-COVID. With most in-person events being forced into a virtual setting, getting connected with like-minded individuals, mentors, and industry professionals became much easier and networking became a more comfortable process, which was especially important for pre-med students like myself. Thanks to the ease of setting up a Zoom meeting, I was able to secure an advisor for a branch of AI-Med Club that I plan to start at my school, I got the opportunity to speak at a data science conference for grade school students, and I got connected with several professionals who offered me both academic and career advice.
It's clear that the ease of access and communication offered through a virtual setting has helped make the transition from full-time student to working professional smoother than before, and it's these advantages that will likely maintain the popularity of platforms like Zoom and Google Meets for years to come. Additionally, because of the simplicity of opening your laptop to attend a conference that, pre-COVID would've entailed catching a flight to reach, more students have been motivated to explore various interests related to their desired profession. For example, a Data Science Connect conference I was honored to present at a month ago had over 800 attendees watching the sessions throughout the day, most of whom were students curious to learn about how data science would be affecting their future careers.
Overall, my experiences over the past year have made me appreciate the ability to gather with friends and family and meet new people in person. While I look forward to returning to this sort of normal, I also recognize and appreciate the increased availability of events geared towards connecting companies and professionals with students in various fields thanks to the use of virtual platforms.
Hopefully, moving forward, the best parts of the adjusted pandemic lifestyle will remain staples in both academic and professional settings as things slowly return to normal. I certainly look forward to it, as I'm sure many of you do too.