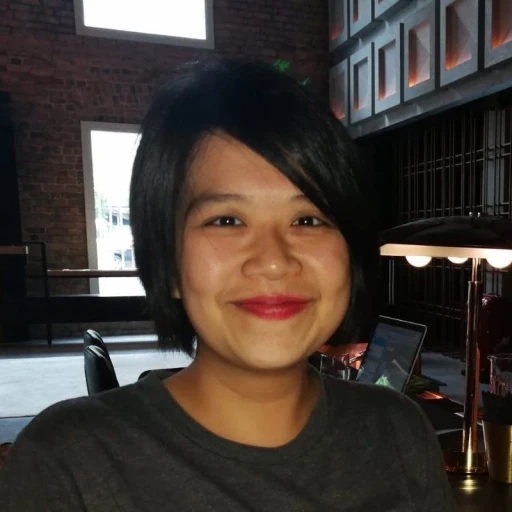 Hazel Tang A science writer with data background and an interest in the current affair, culture, and arts; a no-med from an (almost) all-med family. Follow on Twitter.
Chief medical information officer Dr. Arta Bakshandeh highlights the impact of AI where it really matters — on patients.
Artificial intelligence aims to transform health care around the world. Yet, we continue to have academic and philosophical arguments around the impact AI will have. The roles of hospital systems, insurers and even clinicians will surely change in the coming years as AI-based systems drive efficiencies at scale.
As a physician, the most exciting prospect is the poten- tial positive effect on patient outcomes. Over the last five years, improvements in computer processing have allowed for a surge of AI methods – from tackling image recognition in specialties such as radiology and cardiology to improving workflows through robotic process automation and deep- learning models predicting health outcomes in the inpatient and outpatient settings.
Still, the question remains: How will providers and patients benefit from AI? Thus far, the average health system has been slow to adopt these methods. But those who have are begin- ning to see the impact with their patients.
About five years ago, I was walking into a patient's hospital room when my cell phone rang. It was my mother. Her mother, my 92-year-old grandmother, had decided to go for a walk without her walker. She did what we all expected: She fell and, in the process, managed to fracture her lumbar spine. Over the next several months, she had to make multiple trips
back to the emergency room, sometimes resulting in a hospital admission and other times admission to a nursing facility for rehab.
What dawned on me at the time was that I could almost always predict when she was
going to be heading back to the hospital (both necessarily and unnecessarily). Which begs the question: You're a physician, why couldn't you treat her and keep her from bouncing in and out of facilities? The answer was complicated. It came down to the need to fill in all the clinical data gaps and consider all the participants in her care to create the right treatment plan. To make matters worse, she was in a fee-for-service medical world where there is little value in coordinated health care.
There was, however, one crucial value to my grandmother's condition. She sparked my interest in using multiple data sources, medical and non-medical, to create new understand- ings of patient profiles through machine learning. I credit that moment, a chance meeting with a physician data scientist, and a forward-thinking executive team at Alignment Healthcare to the philosophy and practice my team is focused on today.
As the chief medical information officer at Alignment Healthcare, a tech-enabled Medicare Advantage company based in California, I have a unique opportunity to sit side- by-side with our data science team and engineers. Together, we are building machine-learning and AI algorithms with outputs that a clinician can understand. Over the last several years, we have built more than 100 machine-learning models and a handful of AI-based systems tackling areas such as clinical quality metrics through optical character recognition (OCR) and natural language processing (NLP) capabilities, and models predicting severity of chronic disease burden and admission risk. In parallel, we built our clinical model at Alignment around our algorithm sets to drive clinical inter- ventions through daily triaging of our entire population and providing 24/7 access to care to all our members. We did this because technology cannot solve all of health care's prob- lems by itself. Our philosophy remains that technology helps us identify "the who" but, we as clinicians, still have to be involved to determine:
1 How we will care for our patients
2 In what order of urgency we will care for those patients, and 3 The most appropriate course of treatment
At Alignment, we use data science to identify and create data points for our clinical teams to help them manage our patient population. What we have seen in a short time has been astounding. Using our model for chronic illness burden and our model for admission prediction, we have been able to drive down hospitaliza- tion rates while maintaining high-quality outcomes. We have achieved this largely because the health plan clinical teams are adding a layer of access and care to the sickest member, keeping them healthier, happier and out of the hospital.
In 2015, we had no model of care for the chronically ill and no employed data scientists. Our inpatient admissions per thousand (ADK) closed the year at an average of 204 ADK. Using machine learning to identify and triage our entire population daily, we were able to deploy care teams to the right high-risk members and drive the yearly ADK down to 188 ADK in 2016 and have been maintaining ADK at around 163 since 2017. To bring context to those numbers, industry benchmarks from Milliman for this population is 207 ADK, or 21% higher than Alignment.
As clinical leaders and data scientists continue working side-by-side to push the boundaries of medicine with data science, the impact will be measured not only with broad outcomes but with individual ones as well. The impact we speak of is arguably the most precious of all—a human life. Only then can we take this provision of medical care I refer to as 'sick care' and genuinely start discussing how we provide 'health care.'
Dr. Arta Bakshandeh, DO, MA is Chief Medical Information Officer at Alignment Healthcare, a technology-enabled Medicare Advantage company focused on providing population health management services to health systems and provider groups across the USA