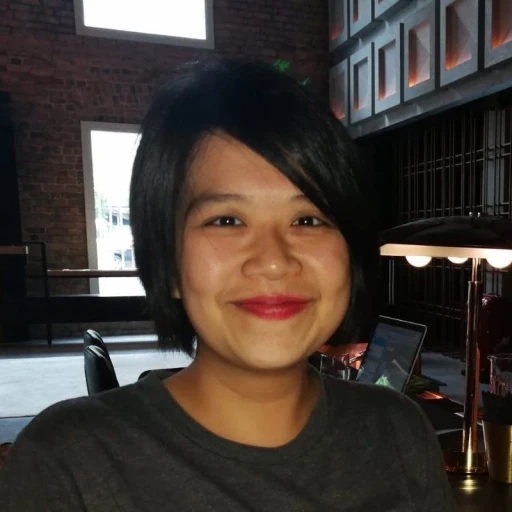 Hazel Tang A science writer with data background and an interest in the current affair, culture, and arts; a no-med from an (almost) all-med family. Follow on Twitter.
At Boston's Brigham and Women's Hospital, clinicians have created an AI-powered talking teddy bear to manage patients' needs and pain levels
"Hello, my name is Briggie. I am an AI nursing assistant. I will be asking your pain and comfort every hour. I will send a text message to your nurse if you need any help."
To some, it may be mildly disconcerting to hear an adult woman's voice coming from a child's teddy bear. But this is no ordinary children's toy. Briggie the teddy bear is an embodied conversational user interface designed to respond to patients' needs and improve the overall safety, experience and comfort levels of their hospital stay.
It was co-invented by Dr. Samir Tulebaev, Associate Physician at the Division of Aging and Diane Tsitos, Nurse Director of Burn, Trauma, Surgical ICU and Intermediate Care Unit at Boston's Brigham and Women's Hospital as well as Stephen Penney, Manager of the BHIS Mobile Technology and End User Computing.
Dr. Tulebaev and Tsitos specialize in taking care of older adults, administered after falls or other traumas. Pain assessment is essential to evaluate the severity of their injuries, rate of recovery and to ensure correct amounts of pain relief are administered when needed. Yet, occasionally, pain assessment doesn't occur in time as nurses or clinicians can be preoccupied with more pressing duties. Indeed, Dr. Tulebaev notes that a nursing unit could receive an average of 7000 patient-initiated calls via their bedside call buttons every month.
Of these calls, 60% are related to either pain, adjusting positions or toileting. Most often, getting up or reaching out for the call buttons has been a contributing factor to patients falling or getting injured in the wards. It was this that inspired Dr. Tulebaev and Tsitos to see if they could leverage voice technology to automate the pain assessment process.
From research, Dr. Tulebaev and Tsitos realized the hourly nursing round, a procedure developed by a hospital consulting company in 2007, could reduce the likelihood of patients falling in the wards, developing pressure ulcers and nurses becoming dissatisfied with their work. "We learned that perhaps we can't just do pain assessment alone," says Dr. Tulebaev. "It should be broader which encompasses the whole patient experience. There's also a need to stop giving patients more clumsy apparatus."
It was this consideration that led to the creation of Briggie, a conversational AI assistant embedded inside a cuddly teddy bear – a childhood icon with which many are familiar and comfortable. A custom speaker, microphone, micro-computer and portable batteries can be found in Briggie's head and body to facilitate its interactions with patients. Briggie also has a LED light on its nose to indicate that it is active when lit up. Briggie will activate every hour to ask patients questions related to pain, positioning, personal comfort and toileting.
However, unlike commercial conversational AI systems, Briggie doesn't listen to conversations while inactive. "We think this is extremely important for privacy," explains Dr. Tulebaev. "Briggie either gets activated every hour by itself or you can activate it by pressing on the buttons on one of its ears. The light on its nose will tell you if Briggie is activated."
"Do you have any pain right now?" This is one of the questions Briggie asks during its hourly check. If the patient says 'yes', Briggie will continue, "Are you able to tolerate the pain you are experiencing?" If the patient replies 'no', Briggie will say, "I am sorry that you are experiencing pain. I will send a text message to your nurse saying that your pain is intolerable. She will be with you right away." Similar questions are asked to ascertain whether patients require assistance in toileting or changing their sitting or lying down position.
Briggie was recently showcased at Discover Brigham – an annual initiative by Brigham and Women's Hospital to create an ecosystem that inspires and educates collaborations in science, technology, innovations and medicine. It's also where some of the ongoing research projects and latest inventions are shared as the hospital pledges to bring AI closer to clinical use in nearly every specialty.
Dr. Tulebaev adds that Briggie will be a single-use device. Patients are allowed to bring the bear home as a gift after they are discharged from the hospitals. "This will eliminate the need for cleaning and disinfection," he explains. "We believe conversational AI like Briggie can help in limiting non-essential physical contact as far as social distancing is concerned during COVID-19 pandemic."