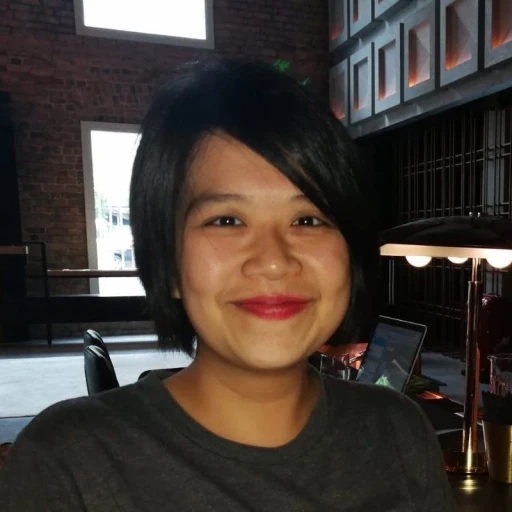 Hazel Tang A science writer with data background and an interest in the current affair, culture, and arts; a no-med from an (almost) all-med family. Follow on Twitter.
Workshop 1: From Raw Data to Artificial Intelligence (8am – 9.30am)
Dr. Robert Hoyt. Associate Clinical Professor, Internal Medicine Department, Virginia Commonwealth University
Covered the theme of "Machine Learning for Non-Data Scientists"
Reviewed challenges associated with understanding machine learning, such as learning programming languages and higher math and discuss an alternative machine learning software.
Reviewed the current machine learning software choices for participants and will focus on RapidMiner as the "best of breed"
Dr. Robert Hoyt's Presentation Slides
Dr. Mark Hoffman. Chief Research Information Officer, Children's Research Institute, Children's Mercy Hospital Kansas City (UMKC)
Covered "The Promise and Perils of Real-World EHR Data"
Shared his extensive experience at Cerner and UMKC in regard to challenges associated with analyzing real EHR data.
Learnt about the pitfalls associated with EHR data and possible solutions.
Dr. Mark Hoffman's Presentation Slides
Kevin Lyman. Chief Executive Officer, Enlitic.
Spoke about "Practical Applications in Clinical AI"
Reviewed new developments of AI in the clinical realm
Focused on the benefits and challenges associated with integrating AI into radiology workflow.
Workshop 2: Cognitive Computing and How Clinicians Think (8am – 9.30am)
Focused on how cognitive computing systems can combine physician intelligence and big data processing at scale to extend what either humans or machine could do on their own.
The session covered:
Cognitive computing vs AI – what's the distinction and why should physicians care?
How do current AI and cognitive computing systems arrive at their conclusions?
Why is mimicking human logic important, particularly in healthcare?
What strides have been made in the explainability and interpretability of the results produced by cognitive computing systems?
How do cognitive computing systems learn and what role do physicians and machine play in this process?
How can cognitive computing systems help physicians make better decisions?
How can physicians help cognitive computing systems learn and become more useful?
What practical applications of cognitive computing are seeing success in the industry today?
What people, process, and technology components make up the backbone of cognitive computing systems?
What are the current limitations and areas of research focus for cognitive computing systems?
Speakers:
Sharief Taraman. Division Chief, Pediatric Neurology, Children's Hospital of Orange County (Workshop 2 Moderator).
John Lee. Chief Medical Information Officer, Edward Hospital.
Andrew Eye. Chief Executive Officer, ClosedLoop.ai
 Workshop 3: AI in Medical Imaging (8am – 9.30am)
Moderator: Dr. Orest Boyko. Associate Professor, The USC Bridge at the Michelson Center for Convergent Bioscience.
Speakers:
Dr. Ari Goldberg. Associate Professor, Radiology and Cardiology. Division Chief, Body Imaging and Medical Director of MRI at Loyola University Health System.
Dr. Ari Goldberg's Presentation Slides
Alexander Abed. AI Platform Expert, Watson Health Imaging, IBM.
Marwan Sati. IBM Master Inventor, Development Executive, Watson Health Imaging.
Dr. Sonia Gupta. Director of Ultrasound, Department of Radiology, Beth Israel Deaconess Medical Center.
Workshop 4: The CIO/CxO Workshop (8am – 9.30am)
Focused on a myriad of issues of particular relevance to healthcare executives, especially CIOs and CMIOs.
The session covered:
The ongoing data conundrum (data integrity, inaccuracy, deficiency and privacy) and how it remains an impediment to AI being fully deployed.
The data to intelligence continuum and how data and other infrastructure are essential to the deployment of AI.
The definition of AI and the various classifications of AI (weak vs strong, assisted/augmented/autonomous).
The various methodologies of AI (machine and deep learning, natural language processing, robotic process automation, and cognitive computing).
The clinical applications of AI and the areas of healthcare that have benefitted from the deployment of AI.
The essential issues of AI that stakeholders need to appreciate (bias, ethics, regulation etc.)
The business and economic aspects of AI deployment in the clinical and health care arena.
The future of AI in medicine and healthcare and how it will impact various emerging technologies (5G, edge computing, embedded AI etc.)
Co-Moderator: Dr. Anthony Chang. Founder and Chairman of AIMed, Pediatric Cardiologist, Chief Intelligence and Innovation Officer, Children's Hospital of Orange County.
Co-Moderator: Scott Joslyn, Senior Vice-President & CIO, MemorialCare.
Speakers:
John Henderson. Vice-President & CIO, Children's Hospital of Orange County.
John Henderson's Presentation Slides
Shantanu Nigam. Chief Executive Officer, Jvion.
Session 1: Transforming Healthcare with AI (10.30am – 11.30am)
Dr. Edward H. Shortliffe, Pioneer of AI in Medicine; Adjunct Professor of Biomedical Informatics, Columbia University.
AI in Medicine: The Evolution of the Science and its Practice
Some 50 years have passed in the evolution of AI in medicine (AIMed), a vibrant research and development field that has made great progress, tracking the corresponding evolution of computer science, hardware technology, communications, and biomedicine. Emerging from medical schools and computer science departments in its early years, the AIMed field is now more visible and influential than ever before, paralleling the enthusiasm and accomplishments of AI more generally. This talk briefly summarized some of that AIMed history, providing context for the status of the field as we enter our second half-century.
Dr. Edward Shortliffe's Presentation Slides
Prof. Eigil Samset. Chief Technology Scientist, GE Healthcare
Transforming Cardiac Care with AI
How AI is transforming cardiology by adding value for all stakeholders in cardiac care: providers, payers and patients. Automation in imaging with smart devices; automation in reporting with reproducible measurement, and predicting outcome by patient-centric big data analysis will be explored.
Prof. Eigil Samset's Presentation Slides
Dr. Ali Connell. Senior Research Scientist, Google Health
AI Innovation in Healthcare
Google Health are committed to working with those on the frontline of healthcare to benefit patients and caregivers alike. In the future, we think AI tools will be able to learn how to identify patients at risk in real time. Secure mobile apps could then escalate urgent issues to the right specialist, so they can decide what to do. After a brief introduction to the work of Google Health, Dr. Connell will discuss the opportunities and challenges relating to the use of AI in healthcare.
Dr. Ali Connell's Presentation Slides
Session 2: Clinicians and AI in Medicine 1 (11.30am – 12 noon)
Moderator: Dr. Kathy Jenkins. Executive Director, Center for Applied Pediatric Quality Analytics. Boston Children's Hospital
Dr. Jesse Ehrenfeld. Chair, Board of Trustees, American Medical Association
Clinical adoption of innovation in medicine is not new – rather it's central to medical practice. However, historically, the adoption of technology-enabled services has been iterative, but as computing capacity has increased and the cost has decreased and the rapid diffusion of technology accelerated, new digital health tools have proliferated.
These new tools should be used to advance the quadruple aim and equity. AI systems, including machine learning, natural language processing, and computer vision have been touted as doing so, but present new risks as well. The session focused on key questions that must be addressed to facilitate adoption of AI systems in clinical practice including:
What is clinical need? Clearly define the clinical applications and conditions of deployment. Have physicians been involved in the ideation?
Is it efficacious – does it work? Ensure rigorous validation and appropriate oversight based on industry standards and regulatory requirements. Establish the clinical efficacy based on a rigorous evidence framework and widely accepted levels of evidence. While also ensuring attention has been given to equity, bias, and fairness. Is the system transparent and reproducible? And, it is essential to demonstrate that patient outcomes are improved.
Dr. Jesse Ehrenfeld's Presentation Slides
Dr. Dennis Wall. Associate Professor of Pediatrics (Systems Medicine), Biomedical Data Science, and by courtesy, Psychiatry and Behavioral Sciences, Stanford University
Explained opportunities to bring AI to training and practicing physicians.
Provided a few examples for AI in the clinic and how clinicians can and should engage with AI for higher efficiency.
Discussed ways to inspire clinicians to think like data scientists and to find gaps in standard practice that can be filled with AI
Dr. Dennis P Wall's Presentation Slides
Session 3: Subspecialty Highlights 1 (1pm – 2pm)
Moderator: Dr. Sonia Gupta. Director of Ultrasound, Department of Radiology, Beth Israel Deaconess Medical Center.
Dr. Sanjeet Hegde. Co-Director of Research, Heart Institute; Program Director of 3D Innovations Lab, Rady Children's Hospital San Diego; Associate Clinical Professor of Pediatrics, University of California San Diego.
The Cardiac Atlas Project
Cardiac malformations are the most common type of birth defect, occurring in approximately 1% of all births with many undergoing surgical correction and interventions after birth, which has led to improve survival into adulthood.
Revisions in management strategies for congenital heart defect (CHD) patients evolve slowly, as it takes years for the physiological sequelae of interventions to become manifest. This slow evolution in CHD management could be accelerated by in-silico analyses of ventricular shape, fluid dynamics and wall mechanics.
Medical imaging is routinely used to observe cardiac structure and function, but the quantitative assessment of changes in shape and function is problematic in CHD, largely because there is no detailed map of normal and abnormal hearts for comparison. This can delay the development of improved clinical strategies.
The development of a CHD database as part of the Cardiac Atlas Project is the first step in making those more rapid and predictive assessments possible on an international scale. Eventually, patient-specific models may routinely inform patient care as it will enable clinicians to quantify detailed ventricular shape and function in individual patients and compare them statistically against a database of patient examinations.
The presentation discussed: Population based cardiac modelling, model-based cardiac MRI analysis, computer-aided cardiovascular diagnosis, personalized cardiac biomechanics
Dr. Sanjeet Hegde's Presentation Slides
Dr. Eric Pulver. Adjunct Instructor, University of Indiana Dental School; Maxillofacial Surgeon at Pulver Oral Surgery.
AI/ML can help you smile
The impact of oral health on systemic health is significant. AI is being utilized in dentistry to aid in radiographic identification and interpretation. This may be the first step towards radiographic diagnostic standardization, reduced costs, enhanced patient outcomes and closing of oral systemic health gaps.
The presentation explored AI in dentistry, covered sensitivity, specificity, accuracy and precision, and examined where we are today and what's next?
Emily Watkins. Solution Architect, Pure Storage.
Five reasons why your scans aren't ready for AI
Data readiness can be a major hurdle for organizations building out their AI practices
Issues ranging from content to access can significantly increase the time it takes to get to production workflows that impact patients.
The presentation described the top causes of data points and how to avoid them
Emily Watkins' Presentation Slides
Dr. Sarvam P. TerKonda. Plastic Surgeon, Division of Plastic and Reconstructive Surgery; Co-Director, Mayo Clinic Cosmetic Center, Medical Director, Center for Connected Care.
Advances in image guided surgery (IGS) will transform the technical landscape of how surgeons will execute the most complex of procedures
Detailed images and 3D models, currently aid in the pre-operative planning, intraoperative execution and post-operative care of the surgical patient
The integration of robotics, AI, and advanced imaging will result in shortened operative times, enhancing recoveries and improving outcomes.
Session 4: Transforming patient care through imaging AI (2pm – 3pm)
Moderator: Dr. Orest Boyko. Associate Professor, The USC Bridge at the Michelson Center for Convergent Bioscience.
Dr. Tanveer Syed-Mahmood. IBM Fellow and Chief Scienctist at IBM Research.
Going beyond deep learning for radiology
The presentation covered some of the issues in building deep learning models for radiology and in particular, for chest X-rays and the role and knowledge and reasoning for the next generation of work in this area
Charles Stanley. Senior Medical Science Liaison, Guerbet.
Opportunities and challenges facing the imaging technologist
When discussing the broad and still imprecise topic of integrating AI and deep learning into radiology workflow, the bulk of attention is focused on improving, augmenting or replacing functions of the radiologist.
However, there are other healthcare specialists working hard in this same environment of growing exam volumes and increasingly complex technologies, the Imaging Technologist.
Without the picture makers – there can be no picture readers. Will techs be replaced? Made irrelevant by highly specialized robotic caregivers?
The presentation offered perspectives on the opportunities and challenges facing the Imaging Technologist in this rapidly changing field
Charles Stanley's Presentation Slides
Dr. Sonia Gupta. Director of Ultrasound, Department of Radiology, Beth Israel Deaconess Medical Center.
Diversity in AI
Discussed diversity in AI algorithm development as it relates to datasets.
The practical considerations of FDA clearance necessary to deploy AI solutions. How RAD-AID facilitates the deployment of AI solutions in emerging countries.
Dr. Sonia Gupta's Presentation Slides
Marwan Sati. IBM Master Inventor; Development Executive, Watson Health Imaging, IBM
AI in medical imaging: The final frontier?
The challenge of AI in medical imaging is truly to go where few have gone before
Just how challenging is AI for medical imaging? Consider that the most advanced human sensory organ is our eyes.
To be useful, AI needs to add value to clinical specialists who have gone through on average ~15 years of post-secondary education
The presentation spoke about how we are overcoming these momentous challenges into this final frontier