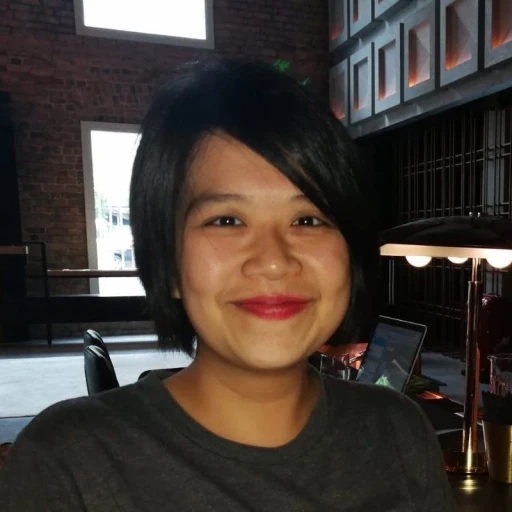 Hazel Tang A science writer with data background and an interest in the current affair, culture, and arts; a no-med from an (almost) all-med family. Follow on Twitter.
Workshop 5: Natural language processing in healthcare (8am – 9.30am)
To learn about Natural Language Processing (NLP) and Natural Language Understanding (NLU)
Reviewed practical applications of NLP/NLU in healthcare and learnt about getting started with building NLP/NLU applications
Moderator: Piyush Mathur. Staff Anesthesiologist/Intensivist; Quality Improvement Officer, Cleveland Clinic.
Louis Ehwerhemuepha. Data Scientist, Children's Hospital Orange County.
Dr. Jai Nahar. Attending, Division of Cardiology, Children's National Heart Institute, Children's National Hospital; Clinical Associate Professor of Pediatrics, George Washington University School of Medicine.
Dr. Jai Nahar's Presentation Slides
Workshop 6: Deploying machine learning in healthcare environments (8am – 9.30am)
The future of healthcare is data-driven and machine learning is key to enabling the AI-driven healthcare organization.
Unfortunately, many healthcare providers and payers are struggling to effectively utilize machine learning
The workshop discussed how AI is solving healthcare's biggest challenges; how the adoption of AI drives operational efficiencies, improves quality and optimizes revenues, top AI use cases that are solving healthcare's biggest challenges
Moderator: Joseph Blue. Customer Facing Data Scientist, DataRobot.
Scott Ogden. Lead Data Scientist, Healthfirst.
Workshop 7: Discovering a faster and efficient way for precision medicine AI (8am – 9.30am)
There has been a significant shift in the medical field by using deep learning for feature extraction, such as the classification/detection in medical images, as well as the prediction in sequential data from the measurement.
The workshop concentrated on AI's ability to predict and interpretability related in real cases and discussed the full lifecycle and collaborative way of AI development.
Moderator: Vincent Shin-Mu Tseng. Distinguished Professor, Department of Computer Science Director, Institute of Data Science and Engineering, National Chiao Tung University, Taiwan.
Mingta Tu. AI Researcher.
Thor Chin. Principal Developer Evangelist.
Workshop 8: Blockchain and Cybersecurity in Healthcare (8am – 9.30am)
Moderator: Dr. Sri Bharadwaj. Senior Director, Information Services and CISO, University of California, Irvine.
Ingrid Vasiliu-Feltes. Chief Quality and Innovation Officer, MEDNAX.
Empowering the field of genomic medicine via blockchain
Blockchain technology can be one of the solutions that allows for population health and precision medicine solutions to be implemented at a larger scale, as it addresses some of the major barriers within the healthcare system such as privacy, access, data ownership, decentralization and more.
The session deep-dived into the field of genomic medicine, which has witnessed exponential technological advances over the past decade and is now a catalyst for innovative solutions that can change the paradigm in healthcare from "sick care" to "preventive care".
Genomics serves as the foundation for developing large scale precision medicine programs, fuels scientific research and acts as a driver for optimizing population health globally
Ingrid Vasiliu Feltes' Presentation Slides
Morning Keynote – One Giant Leap: How an AI workforce will transform healthcare (10am – 10.30am)
Sean Lane. Chief Executive Officer, Olive AI.
Thanks to advancement in technology, AI is enabling enterprises to drive innovation, efficiency, customer experience and productivity, while fundamentally transforming the nature of human work.
Discussed Olive's approach to reducing the administrative burden, building the internet of healthcare and maximizing the power of data with an AI workforce.
Today, the industry's workforce is already largely comprised of software robots, but Olive's AI workforce provides a missing element: all Olives are connected, like a network, offering the potential for healthcare interoperability.
Learnt how Olive's AI workforce is finally shifting human focus back to patients and innovation – reducing the cost of care, improving the patient experience and transforming the healthcare industry for the better.
Session 5: Overcoming issues in AI deployment (10.30am – 11.30am)
Moderator: Lynda Chin. Founder and Chief Executive Officer, Apricity Health; Professor, Dell Medical School.
Dr. Vimla L. Patel. Senior Research Scientist and Director of Center for Cognitive Studies in Medicine and Public Health, New York Academy of Medicine.
The role of cognitive science in developing safe and acceptable clinical technologies
Exploring decision support systems, although often appearing intelligent, seldom align with the mental processes underlying clinical decisions.
Intelligent systems should accommodate to the constraints of a clinician's task and the human cognitive system, augmenting human intelligence while emphasizing the important role of the human mind.
Clinician-system interactions in complex environments, such as critical care, will generate errors while also creating opportunities for error detection and correction in the context of social-cultural factors.
The science of cognition is key for understanding patient safety when clinicians interact with AI tools.
Dr. Vimla L. Patel's Presentation Slides
Dr. David Ledbetter. Senior Data Scientist, Children's Hospital Los Angeles.
Data Scientists are from Mars, Clinicians are from Venus
Clinicians and data scientists come from very different backgrounds and speak different languages
Bridging that gap is a critical component to being able to successfully execute projects in healthcare
Discussed some of the successful strategies for improving communication to foster collaboration between interdisciplinary teams.
Topics included embedding data scientists in a clinical environment, embedding clinicians in data analysis and providing clinical education to aspiring data scientists
Dr. David Ledbetter's Presentation Slides
Eric Fish. Chief Legal Officer, Federation of State Medical Boards.
Key questions for state regulators regarding AI deployment
The presentation addressed the impact of AI on patient safety and quality of care and help identify the proper role of state medical boards
Explored the regulatory framework around AI and the role of state medical boards to assist in the evolution and deployment of AI, without sacrificing patient safety and public protection
Addressed current and near-future AI and machine learning approaches to healthcare delivery that may become regulated by state medical boards
Identified what standards could be developed to address concerns about the use of AI and machine learning in healthcare delivery, including whether future physician competency standards should include understanding of the use of AI in a clinical setting
Explored how to deliver patient education resources that foster and understood of the role and use of AI in the delivery of care
Discussed roadblocks limiting the full potential of AI in healthcare while also identifying areas of future cooperation between industry and the regulatory community
Eric Fish's Presentation Slides
Lynda Chin. Founder and Chief Executive Officer, Apricity Health; Professor, Dell Medical School
Crossing the valley of death for digital innovation in medicine
Technology, data and analytics are ushering in the new frontier of digital medicine. However, to translate any digital innovation into real patient impact, many challenges and barriers must be addressed including:
Evidence of clinical validity and utility, as well as health and economic benefits
Lynda Chin's Presentation Slides
Session 6: Clinicians and AI in Medicine 2 (11.30am – 12 noon)
Moderator: Aziz Nazha. Director, Center of Clinical AI, Cleveland Clinic.
Dr. Aziz Nazha's Presentation Slides
Dr. Todd Ponsky. Professor of Surgery, Director of Clinical Growth and Transformation at Cincinnati Children's Hospital
Digital disruption of medical education
The good news is that new medical knowledge is growing exponentially. The bad news is that new medical knowledge is growing exponentially
It's becoming increasingly difficult to keep up with doubling medical knowledge. How will we stay current in the future?
Textbooks, medical society meetings, and journals are becoming less effective. With the help of machine learning algorithms, crowdsourcing and cutting edge digital platforms, the way we stay current will change
Dr. Jon Detterich. Pediatric Cardiologist, Children's Hospital Los Angeles and Assistant Professor of Pediatric, University of Southern California
Dr. Jennifer Miller. Pediatric Cardiologist, Children's Hospital Los Angeles and Digital Health Fellow, USC Center for Body
A new reality in the world of medical education: Digital tools for success
Digital technology is revolutionizing the field of medicine by providing a wealth of data on both disease and health in a practically continuous manner
Medical education has traditionally focused on the model of information acquisition but now available medical data far exceeds the capacity of the human mind.
Additionally, digitally savvy patients now also have access to large amounts of medical information, both correct and incorrect. They expect their provider to be up-to-date on current technologies and communicate with them in a personalized manner
Medical education must evolve to center on knowledge management rather than information acquisition particularly in collaboration with AI applications.
Mobile devices with apps, online tutorials, digital games and simulations in virtual reality will be essential training tools in the future medical curriculum. Furthermore, these same tools can be used for the medical education of the patient following for a meaningful and collaborative patient-provider interaction as the future basis of healthcare
Session 7: Making it real – AI applications in medicine
Moderator: Fran Ayalasomayajula. Head of Population Health Worldwide, HP Inc.
Amy Cate Huveldt. Vice-President of Performance Excellence, Baptist Health
Getting started with AI in a healthcare organization
The session described how Baptist Health began assessing opportunities to apply AI across the organization. After an initial assessment, the next step was to initiate what could be daunting conversations for clinicians, staff and leaders.
The session will also described the experience gathering cross-functional groups together to discuss opportunities, de-mystify misconceptions and alleviate concerns.
In closing, vision and strategy for the future to keep conversations and innovation alive will be outlined.
Amy Cate Huveldt's Presentation Slides
Dr. Arta Bakshandeh, Chief Medical Information Officer, Alignment Healthcare
Making it real: Using AI to deliver superior clinical outcomes
In healthcare data science, the random forest classification algorithm is quick, reliable and often considered state-of-the-art AI.
The session discussed how the Medicare Advantage services company's data science team moved away from the random forest classifier and created multiple machine learning models to predict hospital admission risk
Also talked about the hits and misses on the road to implementation, the importance of C-suite buy-in and the evolution of Alignment's health plan model
Dr. Aziz Nazha. Director, Center of Clinical AI, Cleveland Clinic
AI in Healthcare, The Cleveland Clinic way
Discussed current states of the art machine learning and deep learning model applications in healthcare
Also discussed Cleveland Clinic Center for Clinical AI initiatives and current ongoing projects
Dr. Aziz Nazha's Presentation Slides
Fran Ayalasomayajula. Head of Population Health Worldwide, HP Inc.
Perceptions and attitudes towards the adoption of AI enabled clinical solutions
Presented findings from a recent study regarding physicians and patients' perceptions an attitudes on the adoption of AI enabled clinical solutions
Additional data will include their opinions on the most pertinent matters to address in regards to AI adoption.
In closing, inferences drawn from those findings were shared
Dr. Santiago Romero-Brufau. Assistant Professor, Medicine and Healthcare Systems Engineering, Mayo Clinic
Implementing an AI tool to reduce readmission rates
Described findings and learnings from a recent study at Mayo Clinic where a machine learning clinical decision support tools was implemented to reduce readmission rates in one of Mayo's hospitals.
The project used social determinants of health and clinical data to identify patients at risk of readmission, and then provided recommendations to the clinical team about how to reduce that risk using different interventions generally focused on care transitions
Dr. Santiago Romero-Brufau's Presentation Slides
Session 8: Subspecialty Highlights 2 (2pm – 3pm)
Moderator: Todd Ponsky. Professor of Surgery, Director of Clinical Growth and Transformation, Cincinnati Children's Hospital.
Dr. Kenneth E. Paik. Research Scientist, MIT Critical Care.
Critical care informatics: Crowdsourcing knowledge discovery through collaborative ecosystems and open data
Data generated by patients should be used for the benefit of patients
Hoard of health data is being wasted, insufficiently used and uncharacterized
Opening access to global researchers unleashes the potential medical knowledge embedded in data
Collaborative ecosystems drive innovation, yielding multiplicative impact
Dr. Kevin Maher. Professor of Pediatric, Emory University School of Medicine; Director, Cardiac Intensive Care, Children's Healthcare of Atlanta; Medical Director, Pediatric Technology Center, Georgia Institute of Technology.
Big data in the cardiac ICU; What a CNN can do for you?
The use of big data and AI in the management of critically ill patient holds great promise in recognizing subtle changes in patient status and may ultimately help to improve the outcomes of critically ill patients.
Convolutional neural networks are used to "visualize" data and help to identify patterns. The session discussed the speaker's experiences with CNN in a cohort of critically ill infants, aiming to recognize different levels of critical illness based on waveform patterns.
Dr. Kevin Maher's Presentation Slides
Dr. Stephen Wong. Chief Research Information Officer, Houston Methodist Hospital; Associate Director, Houston Methodist Cancer Center; Director, T.T. & W.F. Chao Center for BRAIN, Houston Methodist Research Institute; John S. Dunn Presidential Distinguished Chair, Houston Methodist Hospital; Professor, Weill Cornell Medicine.
AI in cancer care
Discussed how AI can play a role to provide precise medical decision in cancer and continual care of cancer patients and survivors
Prevalent AI efforts mostly focus on data generated from single modality, notably in imaging or omics data. However, complex diseases like cancer would require convergence of all relevant information of patients generated by various modalities.
In this era of big data and electronic medical record, such a convergent paradigm is achievable and should be adopted.
Presented example projects at Houston Methodist to showcase the power of convergent AI in reducing wasteful procedures and costs in breast cancer as well as AI-driven digital therapeutics for cancer care beyond hospital walls