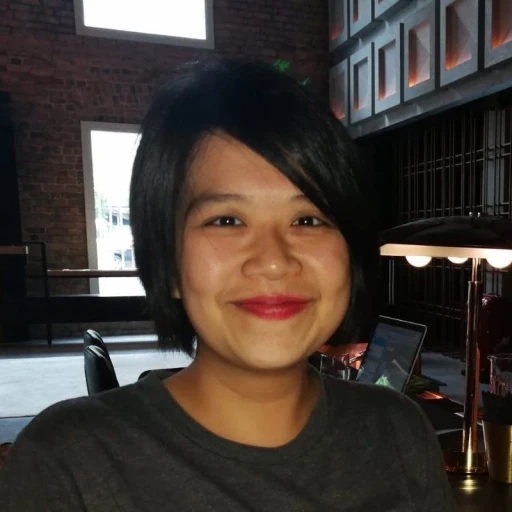 Hazel Tang A science writer with data background and an interest in the current affair, culture, and arts; a no-med from an (almost) all-med family. Follow on Twitter.
Opening Keynote Session (9am – 10am)
Dr. Edward H. Shortliffe, Pioneer of AI in Medicine; Adjunct Professor of Biomedical Informatics, Columbia University.
Looking ahead with both caution and eager anticipation
Early predictions of AI in Medicine's capabilities and rapid impact were stymied by a variety of technical and logistical challenges. Accordingly, it is prudent to exercise caution in assessing the speed at which further progress will be made, despite today's enthusiastic predictions in the press and significant investments by industry and health systems.
The inherent complexity of medicine and clinical care necessitates that we address issues of usability, workflow, transparency, safety, and the pursuit of persuasive results from formal clinical trials. These requirements contribute to an ongoing investigative agenda that means AI in Medicine research will continue to be crucial.
Research organizations must accordingly interact effectively with industry to help advance new opportunities and capabilities as the community increasingly embraces these technologies
Dr. Edward Shortliffe's Presentation Slides
Session 9: Public Health Perspective – Opportunities and Applications of AI around the world (10am – 11am)
Moderator: Stephen Kingsmore. President/Chief Executive Officer, Rady Children's Institute for Genomic Medicine, Rady Children's Hospital, San Diego.
Stephen Kingsmore's Presentation Slides
Dr. Devyani Chowdhury. Director of Cardiology, Care for Children
Dr. Zahra Hoodbhoy. Assistant Professor of Medicine, Aga Khan University, Karachi.
Application of AI in lower middle income countries
With reference to examples from Karachi, Pakistan, the presentation focused on the enhancement of task ability of the peripheral community health worker with respect to a) Fetal doppler to predict adverse perinatal outcomes, and b) pulse oximetry to detect newborn wellness.
Also looked at the development of clinical care algorithms using AI in LMI with respect to a) detection of congenital heart disease on echocardiography, and b) predictive of T2* in transfusion dependent patients with thalassemia major.
Dr. Devyani Chowdhury's Presentation Slides
William Feaster. Vice-President, Chief Health Information Officer, Children's Hospital Orange County.
Applications of AI in population health
In medicine, we are very good at applying a limited set of data from our electronic medical record to the care of the individual patient before us.
Broadening the scope of our care to an entire population of patients requires a whole new set of data analytics aimed at identifying key characteristics and gaps in care.
Coupling the data from a population with tools to better manage preventive care, as well as diseases in that population, can yield tremendous improvements in health and large reductions in expenditures.
William Feaster's Presentation Slides
Dr. Richard Afable. President and Chair of the Board, MindOC.
Creating a mental health ecosystem
Mental Health is challenging every community in the US. One in four people are affected and few resources or solutions exist.
Orange county has embarked on a public-private partnership (BeWell Orange County) in order to create a mental health ecosystem that will transform how, when and where mental health care is delivered and received.
This work has the potential to revolutionize the mental health of every community in this country
Dr. Richard Afable's Presentation Slide
Dr. Shaista Malik. Associate Vice-Chancellor, Integrative Health, Susan and Henry Samueli College of Health Sciences; Executive Director, Susan Samueli Integrative Health Institute.
Dr. Shaista Malik's Presentation Slides
Session 10: The future of AI in Medicine
Moderator: Dr. Vimla L. Patel. Senior Research Scientist and Director of Center for Cognitive Studies in Medicine and Public Health, New York Academy of Medicine.
Timothy Chou. Lecturer, Stanford University.
Precision Pediatrics: Connecting machines, information and people
In the consumer world, Google connected 1m computing machines and changed the way we find information. Netflix has connected 1m people and changed how we watch TV and Lyft has connected 1m cars and changed how we got here today.
What if we connected all 500,000 healthcare machines in all the children's hospitals in the world? How would that change children's healthcare globally?
The talk discussed how the pediatric edge, a global network of edge servers will be able to connect heterogeneous healthcare machines in a reliable, secure, private and high performance way.
Also showed how this is foundational in making a leap in the usage of neural networks to build AI doctors
Dr. Timothy Chou's Presentaion Slides
James Hury. Deputy Director and Chief Innovation Officer, Translational Research Institutes for Space Health.
AI will help NASA's astronauts manage health and human performance to Mars and back.
Four NASA astronauts are planning to launch to Mars, they will travel 2.5 years through a very hostile environment, descend safely to the surface of Mars, reside on another planet for a year, relaunch from Mars, and return to Earth with limited equipment, power, data, recreation, and food.
A completely self-contained and personalized health system is needed. Smart tools need to be integrated into a multimodal system for holistic health measurement and countermeasures response to ensure a successful mission even if the crew is unable to function
James Hury's Presentation Slides
Dr. James Dzierzanowski. Executive Director, Strategic Advisory Services, Kaiser Permanente.
How quantum computing is poised to disrupt healthcare
The advent of pragmatic quantum computing is on the industry horizon with large scale investments from constituents including IBM, Microsoft, and Google, startups, international firms and governments.
With the utilization of photons – not computer bits – the technology may address intractable healthcare problems too intractable to solve in the past.
Yet, with this disruptive technology, new technology issues arise, to threaten the current state cryptography for data protection. All must be addressed with urgency over time. Healthcare applications in Pharma and AI/ML optimization problems were briefly discussed.