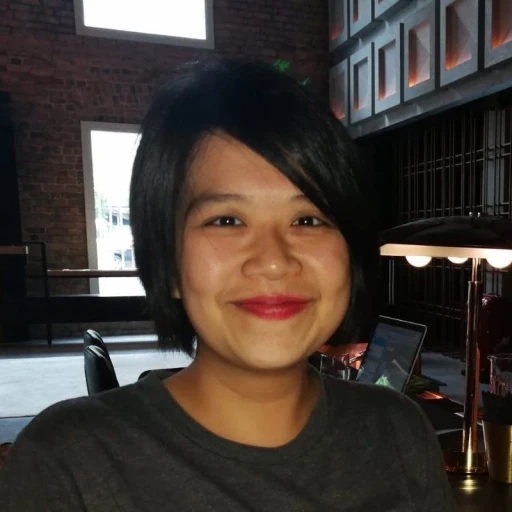 Hazel Tang A science writer with data background and an interest in the current affair, culture, and arts; a no-med from an (almost) all-med family. Follow on Twitter.
How Steve Ardire developed Reflection – an augmented intelligence mental telehealth app that enables clinicians and mental health providers to perceive and interpret unconscious tacit behavioral and emotional intelligence
"The challenge will be finding the right mixture and chemistry for humans agents or clinicians to be assisted by machines in providing, in combination, a more empathic and effective service."
Minter Dial in Heartificial Empathy
A crisis is brewing in behavioral health where nearly half of adult Americans have reported the #Covid19 pandemic has worsened their mental health. This crisis has struck a healthcare system already plagued by structural barriers that inhibit access to behavioral health treatment. In addition, the industry suffers from a shortage of qualified behavioral health clinicians, who are concentrated in a handful of states and metropolitan areas.
Behavioral health only accounts for about 3% of health care spending, despite legislative efforts to mandate behavioral and physical health parity and evidence demonstrating that untreated behavioral health conditions strongly correlate with other costly health issues.
Problems in diagnosing mental health issues
Diagnosing mental health issues is never easy because human behavior is messy with incongruities in experience plus there are several fundamental problems with current methods:
– Cognitive-Behavioral Therapy (CBT) is focused on eliminating symptoms as quickly as possible but as people rarely have only a single issue, this approach is flawed. According to Donald Meichenbaum, one of the founders of CBT "We just ask what and how questions while other treatment approaches spend a great deal of time digging deep and asking why you feel depressed, anxious, or have low self-esteem."
– Diagnostic & Statistical Manual of Mental Disorders (DSM) is flawed where the assumption is each disorder fits into neat categories. However, most people have a mix of symptoms from different disorders.
– Substance Abuse and Mental Health Services Administration (SAMHSA.gov) has 450 different interventions with no agreement about elements of intervention that underpin effectiveness. For example, in CBT for depression, is the active ingredient cognitive restructuring, replacing dysfunctional thinking with more positive framing of negative events? Or is it the creation of positive behaviours which reinforce each other? Or the fact that the patient is in a relationship with a supportive therapist?
 What's more, CBT, DSM, SAMHSA do not take into account that:
Every second our brain processes 40 pieces of data consciously but 11 million pieces of data unconsciously
We filter new experiences through past beliefs and behaviors.
The ego biases our perceptions.
These problems are reasons why Digital Behavioral Therapeutics is gaining recognition and funding. It includes impressive players like @AkiliLabs with FDA Clearance of EndeavorRxTM for Children with ADHD, the first prescription treatment delivered through a video game designed to directly target and activate neural systems to improve cognitive functioning.
Digital Behavioral Health: AI, Gamification, AR/VR, Augmented Intelligence with Emotions
Augmented intelligence is a conceptualization of artificial intelligence that focuses on assistive cognitive technology to enhance human intelligence rather than replace it. In addition to explicit information, augmented intelligence can interpret unconscious information without bias to better understand intent, emotions, and behavior to make it explainable.
In a 2012 study by Aron K. Barbey, et. al, neuroscientists confirmed that emotional intelligence and cognitive intelligence share many neural systems for integrating cognitive, social, and affective processes. This study confirms what psychologists have suspected for decades: that there are interdependencies between emotional intelligence and general intelligence. In the general scope of emotional intelligence, empathy is in self-awareness, social awareness, self-actualization, and transcendence.
This was the key driving factor to the formation of SignalActionAI in March 2020, a digital therapeutics startup for behavioral mental health. A recent survey shows 83% of consumers are likely to turn to telemedicine post pandemic. Having a superior consumer experience will be crucial to shift payers and providers toward a virtual-first solution that is more equitable, cost-effective, and efficacious.
SignalActionAI is creating a paradigm shift in the use of Explainable AI for mental healthcare by elevating artificial intelligence to augmented human intelligence. Our first product ReflectionTM analyzes streams of user data related to intent, emotions and behavior to provide a more accurate view of a patient's psychological and emotional well-being, to help clinician's make more informed treatment decisions.
Reflection's target customer base are clinics, hospitals, and ACOs who are seeking to evolve their practice to operate in the virtual, post- COVID19 world. The users of the product can be defined as psychologists, psychiatrists, and care providers who work in the telehealth space.
One of the key insights is that Reflection can reveal the unseen. By using an advanced form of AI called Contextual Conversation Intelligence to analyze emotions and behaviors, Reflection is able to identify subtle, nuanced patient perceptions, anxieties, and thoughts imperceptible to the human eye. It then highlights and explains these insights to healthcare providers thus augmenting their ability to serve patient populations, on an individualized basis.
Reflection is the only product that analyzes contextual conversations, emotions and behaviors in real-time.
It enables the healthcare provider to get real-time, unbiased patient insights and augments their ability to serve their patients' needs by revealing, explaining, and providing personalized and actionable recommendations for a more accurate perception of psychological and emotional well-being to assist in making healthy decisions.
For further information, visit: www.forcemultipliersteveardire.com