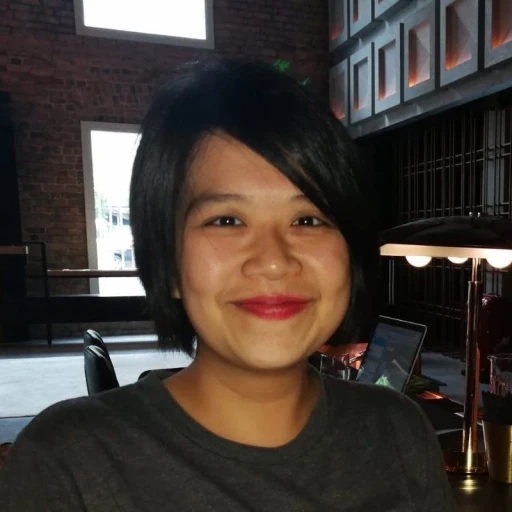 Hazel Tang A science writer with data background and an interest in the current affair, culture, and arts; a no-med from an (almost) all-med family. Follow on Twitter.
Dr. John Frownfelter, MD, Chief Medical Information Officer at Jvion reveals how AI is set to play a crucial role in America's impending mental health crisis
The Covid-19 pandemic isn't the only public health crisis facing America. Millions have lost their jobs. Social gatherings that were a balm in steadier times have become taboo. Young people have been taken out of schools and deprived of regular contact with their peers. It's no wonder then that America is facing a mental health crisis.
According to the CDC, 40.9% of Americans now show signs of at least one adverse mental or behavioral health condition. Even more troubling, roughly 25% of young adults between the ages of 18 and 24 say they've considered suicide because of the pandemic. Rates are also high for essential workers (21.7%), Hispanic people (18.6%) and Black people (15.1%).
The rising rates of people in crisis is also increasing the strain on the providers on the frontlines. In April, a survey of crisis providers found that nearly half of call centers reported an increase in calls, and roughly an equal proportion said their workforce was overwhelmed, citing burnout and other health concerns.
With behavioral health resources — already overburdened before the pandemic — pushed even further to their limits, experts fear that there could be a spike in suicides and substance abuse overdoses as people in crisis slip through the cracks.
But what if behavioral health providers could predict who was at risk before it was too late? Thanks to recent advances in artificial intelligence, that's no longer a hypothetical.
The Predictive and Prescriptive Power of Clinical AI
Clinical AI is extraordinarily powerful at recognizing patterns in data that human effort would likely never discover. But the value runs deeper. Transformation is driven by AI's ability to analyze disparate data from clinical and non-clinical sources and find meaningful inferences that not only identify the risk of future harm but also the path to change the outcome. An AI-driven analysis of relevant risk factors for suicide, substance abuse or self-harm can save behavioral health providers the guesswork in predicting who is at risk and enable them to intervene before vulnerable individuals put themselves in harm's way.
Data can reveal a lot about an individual's risk for adverse behavioral health outcomes. Naturally, if somebody has a history of receiving treatment for behavioral health issues, this information would be relevant to predicting an individual's risk for future incidents.
But an individual's behavioral health record rarely tells the full story. For one, many behavioral health providers still use paper records. Clinical AI can't leverage data unless it is digitized. Second, despite recent progress, mental health is still stigmatized for many, preventing people from seeking out the help they need and hiding the presence of underlying problems.
The standard of screening today presents another challenge — interviewing techniques depend upon manually collecting data from a patient who may be reluctant to provide it. Secondly, the screening tools used to flag a patient at risk are blunt and are designed to be overly sensitive. This is resulting in long wait times for a more formal evaluation – some hospital EDs have wait times 24 hours or longer to evaluate patients, causing patients to back up and increasing stress for staff and patients alike.
For a full picture of behavioral health risk, you need to look beyond the clinical record and understand how social and economic factors drive behavioral health risk. Never has this been more true than in our ongoing pandemic, where social and economic factors are the driving force behind the deterioration of Americans' mental health.
Data on socioeconomic risk factors come in many forms, but are largely tied to where we live. The government provides detailed public data on many relevant risk factors at the neighborhood level. For instance, it's already possible to compare the unemployment rates in different census tracts. One can easily imagine how unemployment can increase psychological distress, as can hunger, social isolation or being an essential worker.
By combining clinical, behavioral and environmental factors, AI can reveal a more complete picture of behavioral health risk. At Jvion, our central AI platform, CORE™, looks at thousands of data points and quadrillions of risk factors per person, and compares them with clusters of similar individuals to predict the risk trajectory and outcome they are likely to experience. With our behavioral health suite, clinicians can predict which patients are at risk for an ER or inpatient visit due to self-harm, suicidal ideation, or suicide attempts within the next six months, in addition to risk for depression and opioid abuse.
To further help behavioral health specialists take action, the Jvion CORE provides personalized and prioritized evidence-based recommendations tailored to each patient's clinical and socioeconomic circumstances. For instance, this could include connecting patients with community groups if they live alone, or with a telehealth therapist if they lack access to transportation.
Behavioral healthcare has traditionally been a reactive practice, responding only when patients admit they are struggling. Clinical AI flips that model, predicting when patients may be struggling before they bring it up, and empowering providers to alleviate their distress before it gets worse. This makes a difference for non-behavioral clinicians as well, including oncologists.
Depression is a common comorbidity for cancer and many other conditions and is associated with worse cancer treatment outcomes. However, depression often goes undiagnosed and untreated. In a study we published earlier this year, the CORE nearly tripled depression screenings for oncology patients, and almost doubled antidepressant prescriptions.
Ultimately, only time will reveal the long-term mental health effects of the pandemic. But with clinical AI, behavioral health providers have a chance to reduce the tragic collateral casualties in the fight against Covid-19, reaching patients before they take matters into their own hands.