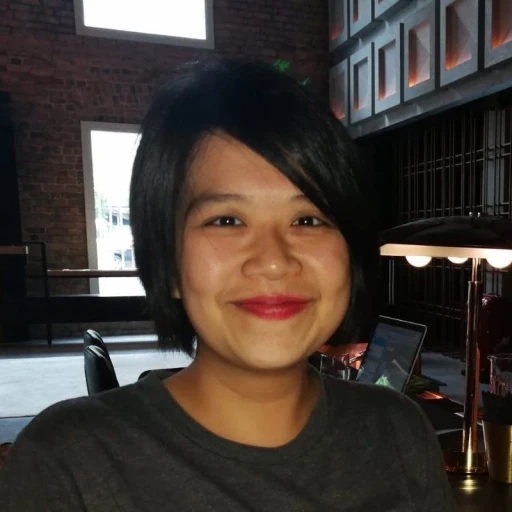 Hazel Tang A science writer with data background and an interest in the current affair, culture, and arts; a no-med from an (almost) all-med family. Follow on Twitter.
Speakers:
Maia Hightower MD, MPH, MBA
Chief Medical Information Officer, Sr. Director Health Equity, Diversity and Inclusion, University of Utah Health
Eric Eskioglu MD
EVP and Chief Medica Officer, Novant Health
Nick Patel MD
Chief Digital Officer, Prisma Health
Dr. William Flannery
Deputy Chief Clinical Information Officer and Consultant ENT Surgeon at the Royal Berkshire NHS Foundation Trust
Dr. Anthony Chang
Founder AIMed, Chief Artificial Intelligence Officer, Children's Hospital of Orange County (CHOC)
Dr. William Flannery began by stating that he believes medical AI is having its 'Hockey Stick' moment now (the 'Hockey Stick' is a term rooted in climate change and relates to the increase in the earth's temperature with the shaft of the stick being depicted as a sharp mercury upswing during the last century or so).
"When it comes to the development of AI in medicine, we definitely are on an exponential slope for the past three to five years," agreed Dr. Maia Hightower. "There are many areas where we have done well. Yet, we remain early in our deployment; we are just before the inflation point on this curve".
Too many options, too little practicality
Dr. Nick Patel explained that there are many companies and startups in the medical AI space and they are creating a lot of noise. It can be challenging for healthcare executives to go past them and understand where the 'golden nugget' is and what is needed to operationally absorb it. "For example, our system offered over 60,000 telehealth visits since last March. It's been great and a lot of patients expressed they'd like to continue this in the future," Dr. Patel cited. "But the question is how do you take this amazing technology and fit it into the present workflow in a sustainable manner? There are a lot of things that need to be delineated and often, we are not sure how and where to start".
Dr. Patel hopes AI companies and developers can come up with solutions that are truly addressing the problems and not asking clinicians to buy into some fancy machines. "AI in healthcare will not succeed unless clinicians lead it," he said. Dr. Flannery shared a similar insight. He feels the right kinds of AI solutions should resonate with clinicians as problems that they have or they could solve. "One of the problems we have is there is an increasing elderly population but the healthcare workforce is not increasing with it," he said. "Hence, we need to automate processes like the way we have in the industrial revolution to essentially widen our productivity".
Dr. Patel noted that he sees automation as AI needing to give actionable information at the right time and place for clinicians so that they can deliver care in a timely fashion. "I realized many physicians are still doing manual tasks," he said. "It would be so beneficial if I am seeing a patient who has heart disease today, and an AI assistant can tell me, 'Here is a literature search of about 1000 journals. It's recommended you put this patient on this treatment trajectory to reduce possible cardiovascular mortality'. Likewise, when I prescribe certain medications, it would be great if the same AI assistant can tell me if there's an insurance bill to cover the use of these drugs so that I don't have to call the pharmacy. Often, these little processes take time and it's when AI can play a part".
Dr. Flannery suggested asking the healthcare workforce about the challenges that are taking up their time that could be more fruitfully spent with patients. "I think at the end of the day, it's going to be a hybrid of digitalization and manpower rather than a stand-alone AI."
What's delaying AI deployment in healthcare?
Dr. Patel added that AI is going to be another paradigm shift after electronic health records (EHRs). "AI is not going to replace what we do but augment what we do to make our lives easier," he said. "That's why we need to foster new ways of teaching. At the moment, we still don't teach our medical students and residents well in how to code. We need to make sure these are the basic things that excite people to come into medicine."
Dr. Flannery agreed. "Educating clinicians with the knowledge of AI and data is a hot topic," he said. "After all, clinicians do not know what they don't know and they are unsure of where the opportunities are." He reminded clinicians that AI and data science do not encompass programming languages only. They also better connect them and patients for organizing more suitable treatments.
Dr. Flannery revealed he and colleagues are now planning a data science course for those who don't have related backgrounds. They wish to create data science career pathways within the clinical practice so that healthcare professionals will not sway into doing just data science after they have mastered the art.
Dr. Hightower stated that the data literacy problem is far more complex as it impacts beyond the healthcare staff. "We need to ensure our IT staff, the people who are supposed to be the lesion with our AI solution providers, have the same level of literacy," she said. "They need to be able to adequately explain the risks, benefits and unintended consequences, such as the ones presented in the EHRs. We want to make sure there's equitable distribution in the value and not widening the existing healthcare disparity."
In short, both Dr. Hightower and Dr. Flannery believe that in order to accelerate its adoption, AI needs to be seamless, simplified and practical from the users' point of view.
Dr. Anthony Chang, believed there was a misconception in some clinicians. "They think to get into this AI game, they have to learn how to code at a very high level," he said. "I always say it's the opposite. We want people without the distraction of programming to learn about AI; its capabilities, limitations and how to use them. It's almost like you are an architect rather than an engineer."
Dr. Eric Eskioglu, Chief Medical Officer at Novant Health agreed. "It's like a microwave," he added. "We all use the microwave in the morning to warm up our coffee and food. We trust that it eases up our time even though many of us do not know how it works. For AI, as long as we trust the data is clean, we should use it to our advantage. In the future, AI will not put physicians out of a job. Rather, physicians who utilize AI are going to be much more effective and efficient and patient-facing that they are going to put physicians who refuse AI out of job."
Dr. Eskioglu added that COVID-19 has been a silver lining as it quickens the push for digitization and AI. Medicine evolved speedily and no human can keep up with all the updates that have taken place and this is where AI can help.
As such, Dr. Eskioglu believes AI will have the biggest impact in primary care and family medicine rather than sub-specialized medicine. "EHRs have accumulated a wealth of data over the past 10-15 years. In a way, it painted medicine's success," he said. "Yet, these data often behave like another Antarctica waiting to be found with us living on top because they are seldom explored or utilized. It will be wonderful if GPs can unlock the data that they have been accumulating over their course of practice. As of now, this is virtually unheard of".